With increasing amount of junk throughout the city of London and associated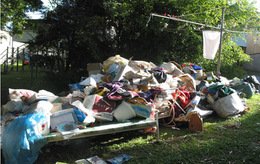 problems regarding their disposal the government has taken up the task of cleaning up the muck in handling their aggregation and disposal. This has streamlined the process of garbage management. Several agencies have come up, and rubbish collection in WC1 Euston have evolved over the years into full fledged garbage management. However, not all agencies are abiding by the government policy of maximum recycling and reuse to save the landfills and the environment. We have been offering rubbish collection services in WC1 Euston for some time and have all the resources to comply with government regulations in this regard. This adds a new dimension to the level of services which we offer
What we do
We are engaged in the whole host of management of items discarded from commercial and household premises that include general waste collection, WEEE management, House and garden, shop and hotel clearance, daily garbage collection, hardcore junk removal and basement dig outs. We have been offering rubbish collection office services a well as home services throughout the WC1 Euston area. Our services speak for it selves.
Rubbish collection home service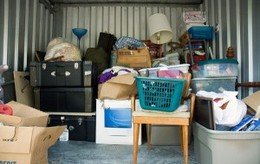 We have been collecting discarded items from houses and disposing them as per laid down criteria. Our activities pretty much cover the domestic needs of people in the WC1 Euston area. We collect all kinds of material that include recyclable garbage such as tin, glass and plastic cans and bottles, paper, corrugated cardboard, discarded electrical and electronic items, compostable and reusable material from garden clearance, hazardous material like spent battery, used chemical containers, used tires and Mobil from garage, debris from household construction and renovation activities etc. To get the junk from your home removed you just need to give us a call.
Rubbish collection office service
Our activities are not limited to households. We collect all kinds of garbage from commercial entities too such as offices, hotels, restaurants and shops. Commercial offices are a source of paper, cardboard, toxic electronic and electrical items as well as hazardous material. We will gather all kinds junk from your office and do away with them according to lay down rules in this area. While paper, cardboard, waste paper as well as plastic can be fully recycled, WEEE items should also be recycled to the extent possible. The government has put a target of recovering at least 4 Kg of material per person per annum from WEEE junk and we ensure that the target is achieved. Other hazardous material like chemicals are either treated chemically or discarded in safe places. Hotel rubbish consists of a lot of food waste, vegetable scraps etc which are compostable and can be formed into useful fertiliser. Waste from shops includes recoverable, toxic as well as hazardous material. We are dealing in all kinds of shop clearance activities. We are also dealing in exclusive WEEE collection and disposal for commercial as well as household units.
So get in touch with us at the earliest?