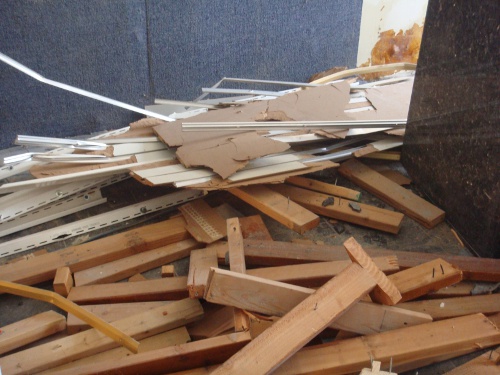 Increasing rubbish from household and industrial activities have been putting pressure on scarce land resources by filling up land and loading toxic chemicals in the natural water resources, land, and air. Proper waste removal in Croydon plays a significant part in minimising the effect of rubbish on land, air, and water in the area. We can help you with proper rubbish removal in CR0 Croydon.
Sources of rubbish and their proper disposal
Rubbish is continuously generated from household activities and commercial establishments.
Domestic rubbish
Household activities generally produce garbage material like plastic bottles, tin cans, broken glassware, furniture fittings, garden junk, garage clearance waste etc. Thus most of these are innocuous garbage which can be recycled to produce new ones. Some of the occasional toxic junk like spent batteries, chemicals, electronic and electrical rubbish can also be recycled, while others need to be sent to the incinerators or landfills. Moreover, domestic rubbish is regular, but less in amount. We are engaged in all types of domestic waste clearance such as house clearance, general waste collection, hardcore rubbish removal, garden clearance, garage clearance and basement dig outs.
Commercial rubbish
On the other hand, industrial garbage and junk generated as a result of commercial activities are the worst offenders for polluting the environment.
Hotels, restaurants, pubs and others
The waste coming out of hotels, restaurants, bars and such others may be huge in amount but can be made into compost and recycled except some. We are engaged in all kinds of hotel, restaurant, bars and office clearance.
Hospitals and nursing homes
Hospitals and nursing homes generate a huge amount of the toxic and hazardous biomedical waste. Such garbage needs to be disposed of in a safe manner and are mostly incinerated. There are dedicated medical waste management companies for that.
Industrial establishments
By far most of the toxic and hazardous rubbish are generated in the variety of industrial establishments across Croydon. That is also huge in amount.
We are engaged in all kinds of industrial waste removal in Croydon. We offer our services in shop clearance, garbage collection, WEEE collection for electronic and electrical waste such as television sets, game consoles, mobile phones and their accessories, video and DVD players, computer peripherals, monitors etc, general rubbish collection, daily waste collection et al.
Modes of waste collection
There are mainly two types of waste removal in Croydon – skip hire and wait and load services. We have both the services to offer to our esteemed clients. The skip hire is a cheaper service, but if you opt for this you need to do all the loading of junk onto the skips. You may also need to arrange for permits for placing the skips by the roadside. Moreover, if you are looking for industrial garbage removal in Croydon area you must know that skips are not appropriate for removing all kinds of junk. You cannot keep liquids and hazardous junk onto skips.
On the other hand, if you opt for wait and load services then you can dispose of all kinds of waste and the loading will be done by our men.