Searching for 'Construction Waste Clearance Near Me'?
Construction and building waste is notoriously difficult to get rid of. Despite being obliged by the law to dispose of all construction waste ethically and responsibly, many builders and companies don't have the resources or time to do so.
As London's leading waste clearance company, we offer a range of flexible and professional services at competitive prices.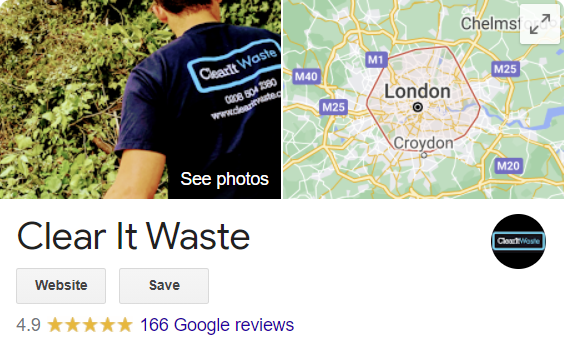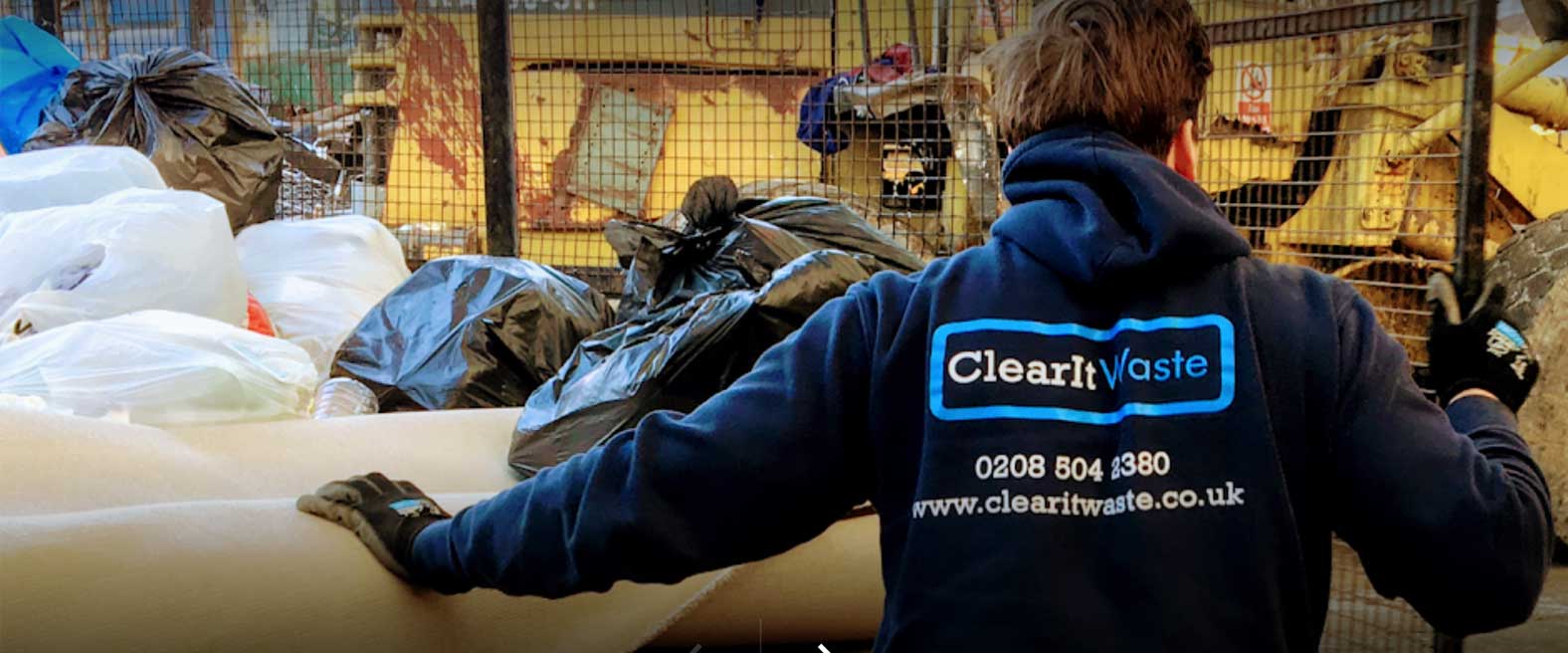 Clear It Waste Are London's Leading Construction Waste Removal Company
Our builders rubbish collection service includes:
A Wide Range of Services
24/7 Booking
Available For Free Call Outs
Reasonable and Affordable Quotes
Fully Insured
Vetted and Trusted Team of Professionals
Help with Projects of All Sizes – No Clearance Is Too Big Or Too Small!
Dedicated Waste Clearance Vehicles
No Hidden Costs or Unexpected Charges
Who We Are
Clear It Waste provides construction waste clearance services throughout the city, with our reliable and friendly team on site when you need us most!
From the biggest construction jobs to the smallest, we can attend your site or property within hours of receiving your call. So if you're looking to clear up after a home renovation or looking to have heaps of rubble removed from a construction site, our team of waste management experts are on hand to offer an affordable, stress free and professional experience.
Top Reviewed Construction Waste Management Service
With high customer satisfaction rates and countless positive reviews, we are proud to say that Clear It Waste are among the top-reviewed construction waste disposal services available in London.
So, when you're looking for a team to handle and dispose of your construction waste ethically and responsibly, our professional team is ready to go and always smiling! From the minute you book with us, you can rest assured that your building waste is in good hands.
Some of the boroughs we cover include:
Barking
Barnet
Brent
Bromley
Croydon
Ealing
Hackney
Havering
Islington
Newham
Redbridge
Richmond
Sutton
Waltham Forest
And more!
We have a team of experts and several dedicated vehicles operating all throughout London so we are never far and can offer help quick in a waste disposal emergency. We can ever offer our services slightly further outside of central London including Essex construction rubbish removal.
Our services span all areas of London. If you want to know how promptly we can collect your construction waste, call our friendly team today to enquire or book!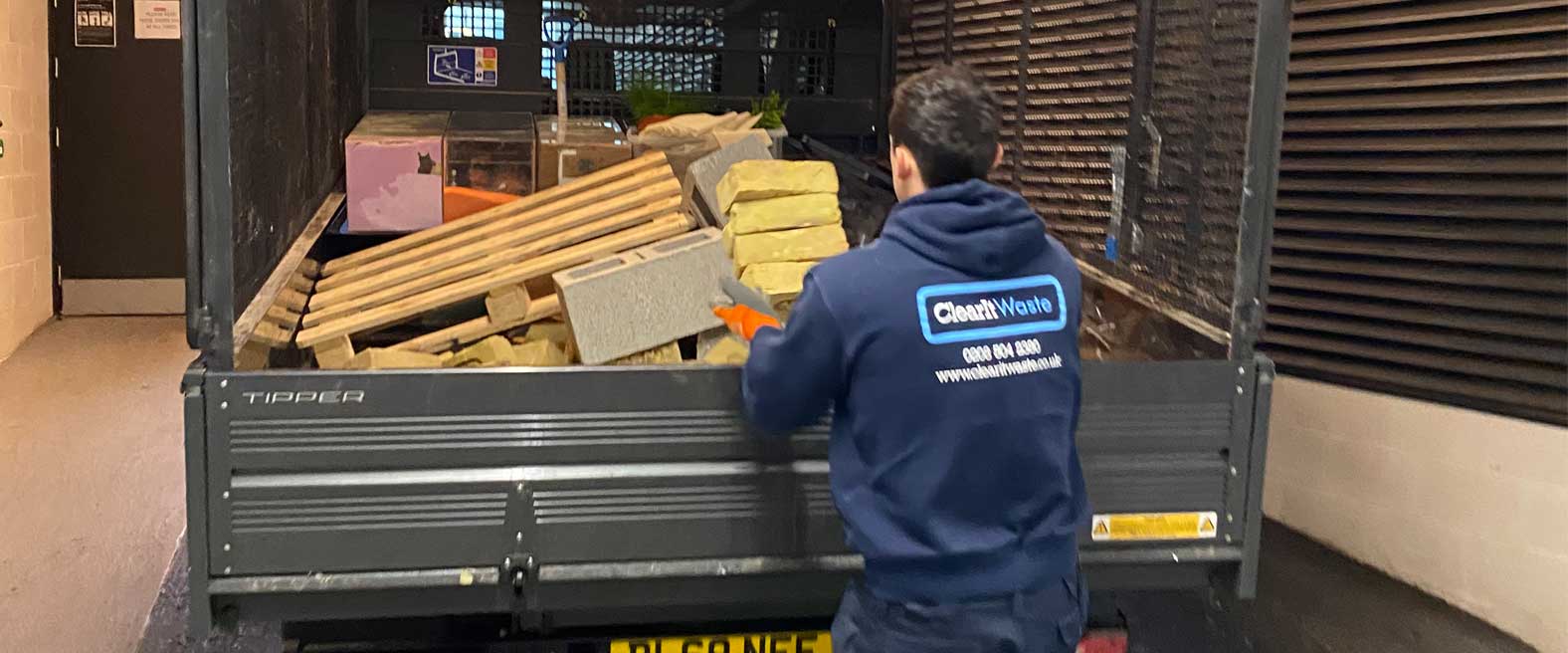 Providing Services Throughout London
Clear It Waste provides construction waste management services throughout all London boroughs. Since we offer a localised service, we can reach you quickly, effectively and bring all of the right vehicles and equipment, all of the time!
Flexible Appointments
Part of our commitment to you means that we are available 7 days a week, 365 days a year. Our hardworking team is available to collect and dispose of your construction waste from 7:30am to 6:30pm every day without fail. With weekends and bank holidays included, Clear It Waste works around your routine, with disposal services as and when you need them.
What Construction Waste We Collect
Timber
Glass
Concrete
Paint
Tins
Tiles
Plasterboard
Mixed woods
Rubble
Bricks
Metal
Bricks
And more!
If you're looking to have a specific builder's junk cleared that isn't listed, contact us today for a quick and friendly quote!
Why Choose Clear It Waste
YOU Are Our First Priority
For a start, we always make you our top priority. From working around your routine to providing the most accommodating and high quality service possible, we pull out all of the stops to ensure you are 100% happy with our construction waste services. That's why our customers always come back!
Competitive Prices
Clear It Waste also guarantees all clients outstanding service at a fantastic price. We believe in transparency here, so we cut the hidden fees and hefty surcharges. Instead, we vow to only ever charge you for the construction waste we collect, not the time it takes. At Clear It Waste we believe in affordable, comprehensive and clear services for all.
Trained, Trusted and Vetted Teams
We understand that construction sites can be a dangerous place, and you want a removal team that can work efficiently but responsibly on site to clear your waste. That's why every single member of our team are fully trained in waste management, with plenty of experience. So you can rest assured that your construction waste is in the right hands, with only professionals we trust.
Environmentally Conscious
What's more, we have an outstanding record when it comes to protecting the environment. No matter what construction waste we collect, we are committed to recycling as much of the waste as possible, even where this takes time and research. By doing this we prevent further environmental pollution and limit the amount of waste we deposit as a company in London landfills.
Our Approach To Builder's Waste Clearance
We aim to recycle at least 80% of all building waste collected by our team
We are fast, efficient and responsible on the job, causing minimal disruption
We work flexibly around your routine
We have plenty of vehicles of all different sizes and purposes to tend to your construction job today!
Frequently Asked Questions
What Is Construction Waste?
Put simply, construction waste is used to describe any unwanted or excess materials produced during the construction process. Whether this a result of construction, demolition or renovation, any waste generated is classed as construction waste.
Typically this might include anything from plasterboard to rubble, and timber to bricks. If you're still unsure what construction waste we can collect, call our friendly team today to discuss your personal needs.
Can We Hire Anyone To Get Rid Of Construction Waste?
Unfortunately not. In order comply with the law you must ensure the company or individual that you hire to dispose of your construction waste is licensed by the Environment Agency, can provide waste transfer notes to explain how waste is disposed of and they must be able to provide an audit trail of your waste so that you can see how ethically it has been recycled and disposed of. You should always hire a reputable waste removal company like ours with strong testimonials, high ratings and plenty of experience.
Are You Fully Insured?
Absolutely. All of our team and services are fully insured to provide a whole host of construction waste solution services throughout London.
Can We Get Rid Of Our Own Waste?
If your business produces waste, then you are under a legal obligation to manage this properly and in complete compliance with the waste management plans and hierarchy laid out by regulators. The reason for this is to ensure more environmental and safe disposal. As such, if you are licensed and qualified to so, it is possible. However, in most cases it is easier, quicker and in some cases cheaper to hire a construction waste management company like us to take care of it for you.
Do We Have To Separate Our Waste?
Clear It Waste accepts a wide range of waste types, from hazardous to non-hazardous and recyclables to non-recyclables. If these are not separated upon collection, our friendly team will organise and separate all waste anyway following collection, so don't stress! If you have sorted it before we arrive though, the job can be carried out that much quicker.
Do You Provide Waste Transfer Notes?
We certainly do. That's all part of being a reputable construction waste removal company! We supply waste transfer notes to any and all business or commercial clients whether we are carrying out an office clearance or a WEEE disposal project.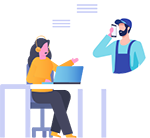 1.
Get in touch for your free, no-obligation quote.

2.
Book your collection online or with our friendly team.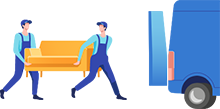 3.
We collect your waste and leave your area clean and tidy.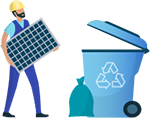 4.
Over 90% of the waste we collect is kept out of landfill.