WEEE, which stands for waste electrical and electronic equipment, is a set of standards designed to ensure member states of the European Community meet the target for the recovery and recycling of used electrical goods. It was adopted into law in the UK on January 1st, 2014 as the Waste Electric and Electronic Equipment (WEEE) Regulations. The act regulates IT waste disposal in the country and all waste management solution providers, like Clear It Waste, must comply with the standards outlined in the legislation.
As a socially responsible and eco-friendly company, Clear It Waste is committed to meeting and exceeding those standards – especially considering that only 20% of the 50 million tonnes of electric and electronic wastes are recycled annually!
A large majority of WEEE waste contains hazardous components, such as mercury, cadmium and lead, which could be absorbed into the ground, causing devastation to our environment – particularly to wildlife. On a large scale, these elements will poison subterranean water systems leading to human, wildlife and crop fatalities. As a result, all businesses (whether manufacturers, re-sellers or retailers) are required to provide customers with a method to dispose of and recycle their electronic or electrical products when they are purchasing new ones.
What does WEEE disposal entail?
Many individuals and organisations are still uncertain on how to dispose of computer waste. This is where we come in. We provide professional WEEE disposal services for everyone in the London area.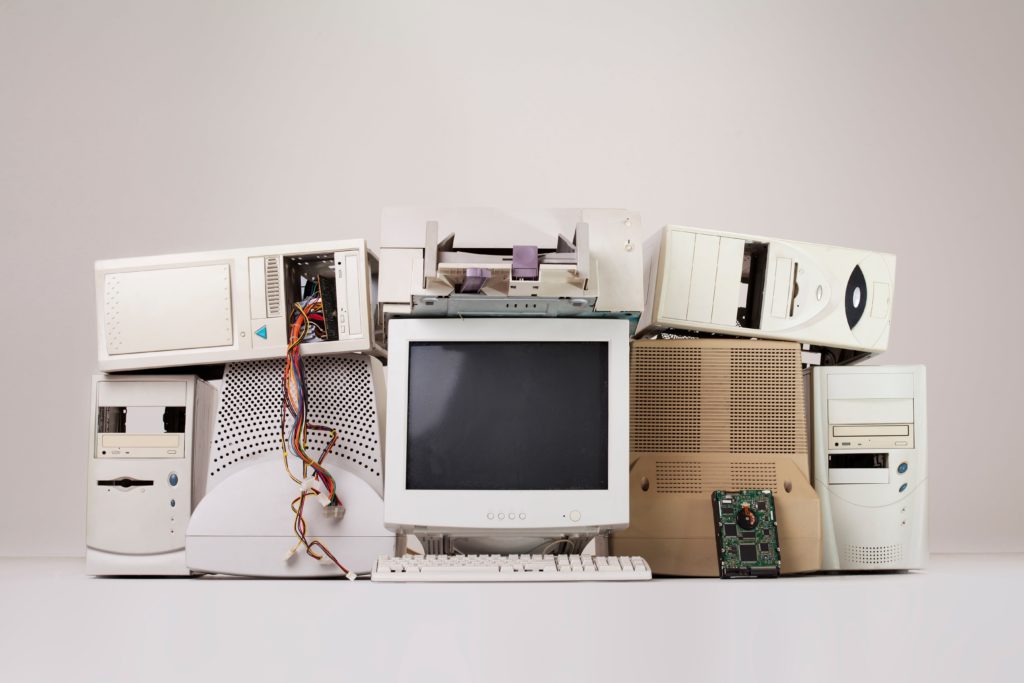 Examples of WEEE waste include the following:
Computer monitors
Computer tower, keyboard, printer, scanner & laptop
Video players or DVD players
Mobile phones & mobile phone accessories
Electronic games console
Small/large household appliances
Electrical and electronic tools
Televisions
If you are involved with sales of electrical or electronic products to end users, please speak to us to learn how we can assist you in managing your waste and meeting all WEEE regulations. We also provide electronic recycling services for conscientious home users who are keen to help in preserving our future.
---
The process of our WEEE disposal service

---
Our other domestic services