Are you looking for a 'House Clearance Service Near Me'?
Whether you're feeling bogged down by mess and clutter or want to clear your property when moving home, look no further! We are London's leading waste collection company and can help you clear your property quickly and efficiently, all at an unbeatable price and a time that suits you.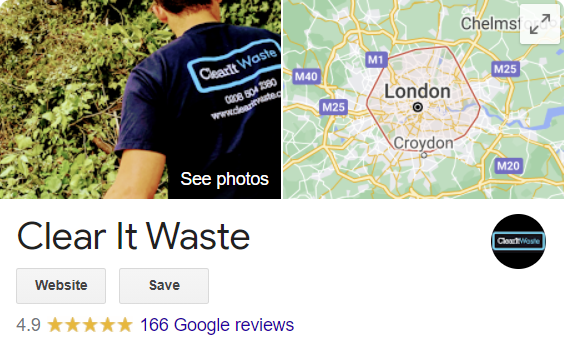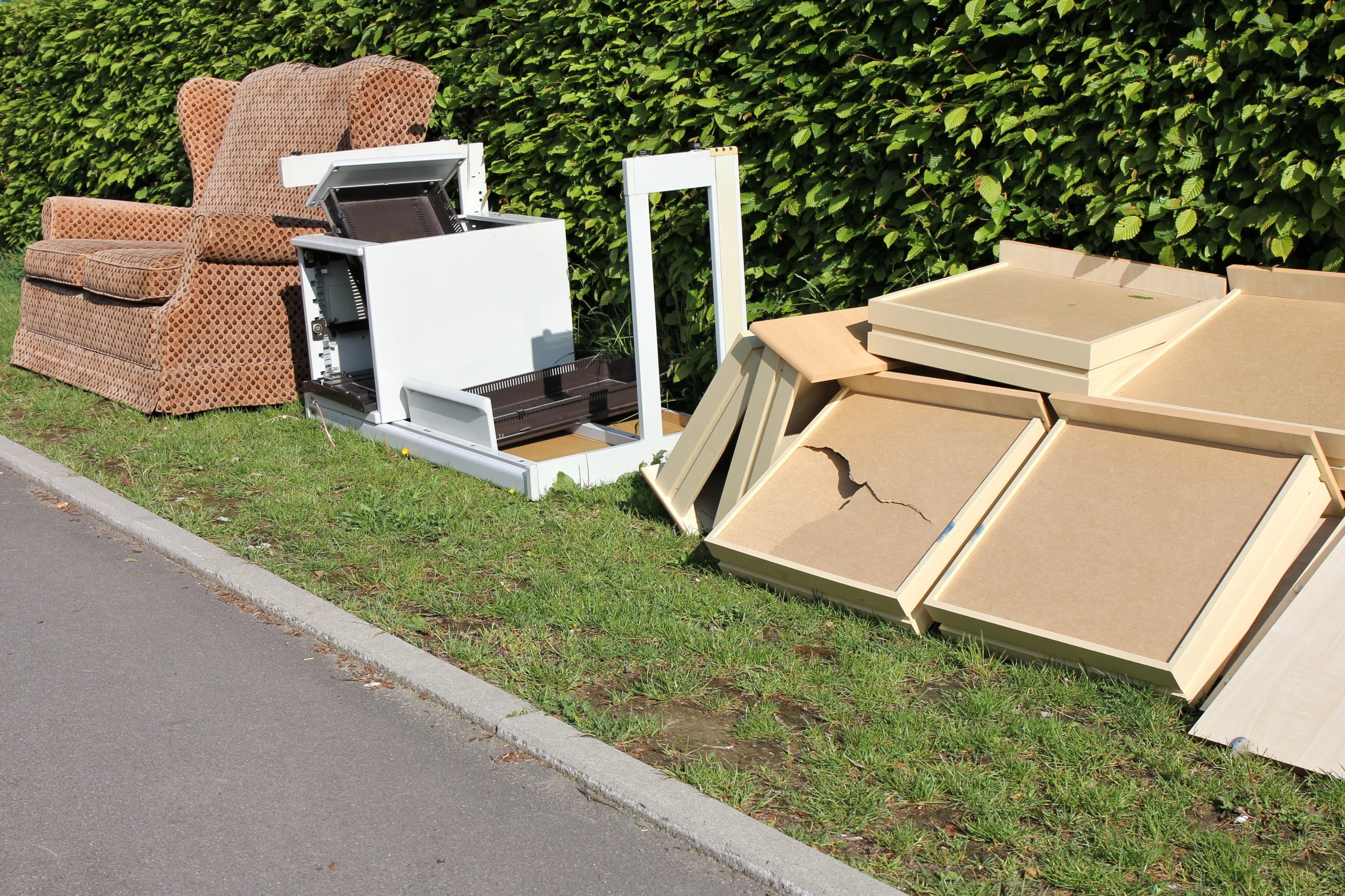 What Does Our House Clearance Service Include?
Furniture (e.g. sofas, beds and wardrobes)
White goods (e.g. fridge freezers, washing machines and tumble dryers)
Personal items (e.g. general clutter, clothes and ornaments)
Heavy and bulky items (e.g. pianos and safes)
Domestic rubbish removal (e.g. junk, household waste, clutter, and hazardous materials)
Something you need collecting isn't listed above? Find out what household rubbish includes or feel free to give us a call or drop us an email! Our team of experts will be able to provide you with a more comprehensive list. Just get in touch today.
Please note: If your old, unwanted furniture is in good condition and with the appropriate tags attached, organisations such as Shelter and British Heart Foundation may be willing to take them off your hands and rehome them for you (free of charge). You may also want to get in touch with any local charities, hospices, and refuges to see if they would like to use them too before having them disposed of by our clearance professionals.
The Professional Home Clearance Service
Sensitive House Clearances
Even though many clients want their home cleared to get rid of unwanted clutter, in some circumstances such projects can be difficult for everyone involved. Our experienced and friendly team are prepared to deal with house clearances sensitively.
Clearances After Bereavement
When a loved one passes away, the last thing you want to think about is clearing their home. To put your mind at ease and allow you to grieve, Clear It Waste can handle everything for you. Our team will be able to clear the property carefully and considerately, checking items for potential monetary or sentimental value, ensuring that nothing is thrown away that shouldn't be.
Hoarded and/or Cluttered House Clearances
Compulsive hoarding disorders are a serious condition which must be dealt with in a sensitive manner. When dealing with a house with major hoarding, whether it's your own or belongs to a family member, our specially trained team are on hand to help. We can remove clutter from such properties strategically and delicately.
Also, once we've collected your unwanted items, we'll tidy up before we leave, ensuring that your property is left exactly as we found it – but less cluttered of course!
Who We Are
Clear It Waste is a leading waste collection and disposal company. We are based in London, and we should be your port of call for all your rubbish removal services. Whether you're decluttering your home, renovating a flat or having a garden revamp, our fully vetted and experienced team of waste collectors are on hand, 24/7 to remove your waste.
We have several dedicated collection vehicles operating all through-out London so our friendly and reliable team are able to clear your waste within hours – no matter how big the job is!
What we offer:
Flexible Services
24 Hour Booking
Free Call Outs
Free No Obligation Quotes
Certified and Insured Services
Reputable, Reliable and Vetted Waste Collection Experts
Perfect for a Domestic Clearance of Any Size
We are a First-Class Service Provider
As one of the most highly rated waste removal providers on Google, we have earned a reputation over the years as one of the most reputable and trusted waste disposal services around.
Our experienced team has delivered our excellent services to thousands of happy clients and we always achieve a high satisfaction rate – it's no wonder many of our clients return time and time again! We guarantee that you won't be disappointed!
We Offer Same-Day Household Clearance Services in London
Alongside our other services, we offer household clearance services in and around London. Whether you're based within central London, North, South, East or West, we can help you – and quickly and efficiently too with same-day collection options. We do all of this at an affordable rate and with a dedication to customer service. You can rely on us to reach your property in no time – no matter how far or remote your property is!
Some of the areas we cover include:
Sutton
Hackney
Redbridge
Bromley
Croydon
Havering
Barking
Newham
Islington
Waltham Forest
Barnet
Brent
Ealing
Richmond
And more!
Call us today for a free no obligation quote!
Flexible Appointments
Whether it's a small van or a 7.5 tonne lorry you need, we are on hand as and when you need us. Our team is always on hand to fit your household clearance service appointment around picking up the kids, an appointment or work.
This is why, here at Clear It Waste, we offer flexible house clearance slots during the week and on weekends too – even bank holidays – to suit your schedule.
We Make YOU Our Priority!
We understand that life can be manic. Our clients are always our number one priority and we will go out of our way to ensure that the process is as simple as possible by making our waste collection services as stress-free as possible – you won't need to lift a finger!
Reasonable & Affordable Prices
We are also among the most affordable waste management service providers out there, offering reasonable and affordable prices for our services. You can rest assured that our prices are fair, and transparent, for our work.
We even offer a price guarantee – once you have received a free quote, we will stick to it. Unlike other waste removal companies, this means no surcharges or hidden fees added to your bill at the end of the job!
Our Team is Highly Experienced
Every member of our team has been professionally trained and 100% vetted, ensuring that each team member is experienced and trusted to carry out work to the highest standard. Here at Clear It Waste, we only hire the best, which is highlighted through our exceptional ratings and client testimonials.
Our Recycling Pledge
The environment is important to us. When disposing of your waste, we have the environment at the forefront of our minds. In fact, we guarantee that at least 80% of the waste collected from your property will be recycled and reused, ethically and responsibly. This prevents 90% of all the waste that we collect ending up in landfill sites, with no expense spared.
Frequently Asked Questions

How does a house clearance work?
House clearances clear any unwanted items from a property – this may include one room or an entire home. This is usually the service you use if you have too many items to get rid of yourselves, or when they want to clear a specific room from clutter, such as a garage, attic or basement.
Is there anything you do not collect?
We have yet to meet a client that we couldn't help. If the waste in your property is particularly unique, difficult to get to or hazardous, please let us know in advance so we can offer further details.
Can you help move things to another property?
Our collection vehicles aren't great for just waste removal, they are perfect for relocations also. We help with everything from shop and IT relocations to standard moves.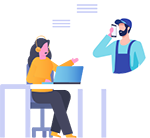 1.
Get in touch for your free, no-obligation quote.

2.
Book your collection online or with our friendly team.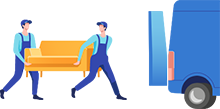 3.
We collect your waste and leave your area clean and tidy.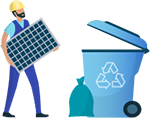 4.
Over 90% of the waste we collect is kept out of landfill.