Searching for 'Domestic Waste Disposal Near Me'?
Clear It Waste are one of the leading domestic waste collection companies in London and the UK, offering flexible and professional services at an exceptional price.
Flexible Services
24 Hour Booking
Free Call Outs and Quotes
Certified and Insured
Reputable, reliable and vetted team
Perfect for a domestic clearance of any size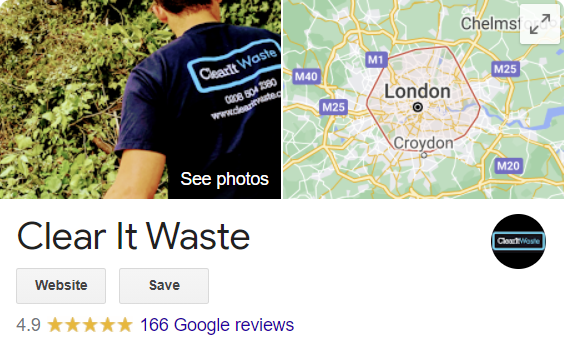 We look after you every step of the way:
Who We Are
Clear It Waste are leading providers of household waste collection and disposal services, with our trusted and vetted team able to attend your property within hours, no matter how big the job is. Whether you're clearing your home following a renovation, looking to declutter or have a few pieces of furniture you want to get rid of, our friendly and reliable team are on hand, offering you and your family a reputable and efficient waste disposal service.
City Wide Household Waste Management
What's more, our teams operate all throughout London. Wherever you are based, we can attend your home promptly and collect your waste efficiently, without leaving you waiting. With specialist domestic waste removal teams located across the city, you can rely on us to reach you, no matter how far or remote your property is. Call us today to find out how quickly we can reach you!
Flexible Appointments
Clear It Waste's hardworking team are ready to work around your routine, with flexible household waste disposal appointments that span weekdays and weekends! Our friendly team of professionals are available from 7:30am until 6:30pm every day, every week, so you'll never be left waiting! Whether it's a small van or a 7.5 tonne lorry you need, we are on hand as and when you need us.
A Highly Reviewed Waste Removal Company You Can Trust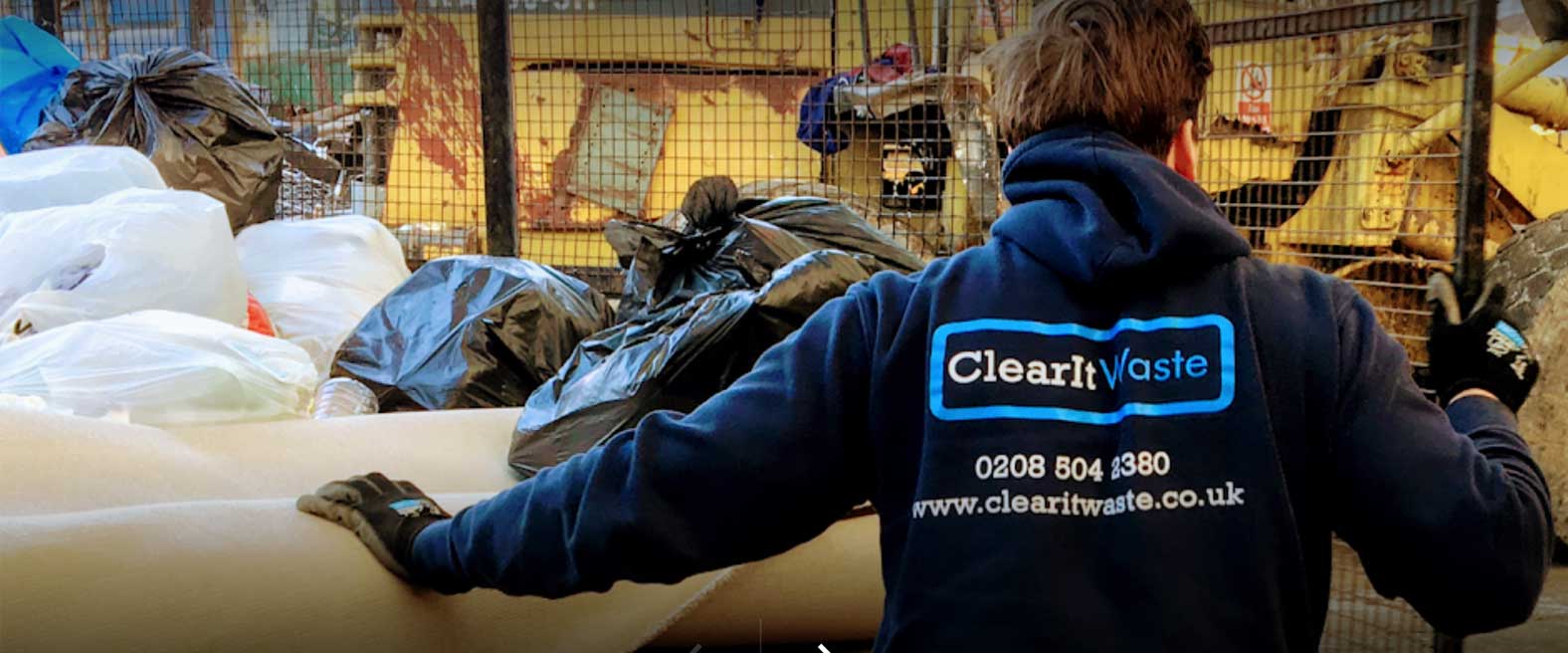 We are proud to say that we are one of the best reviewed waste removal providers on Google. Receiving kind words and high praise from our commercial and domestic clients alike, we are one of the most reputable and trusted waste disposal services around.
Our experienced team have delivered excellent services to thousands of clients and achieved a high satisfaction rate every single time, with many clients returning time and time again. From the moment you call us to enquire about our services to the minute we drive away from your door, you know your domestic waste is in the best hands.
Our Private Domestic Waste Collection Services Include…
Debris Clearance
Furniture Collection
Mattress Disposals
Sofa Recycling Services
Personal Item Clearances
Clothes Recycling
Hazardous Waste Management
Bulky Waste Collections
Loft and Garage Decluttering
Remove All Bulky White Goods
And plenty more! If you're wondering whether we accept and dispose of your waste, drop our friendly team of experts a call for a more comprehensive list of our services and a free quote!
Why Choose Us?
There are plenty of waste disposal teams on the market, so what sets us apart?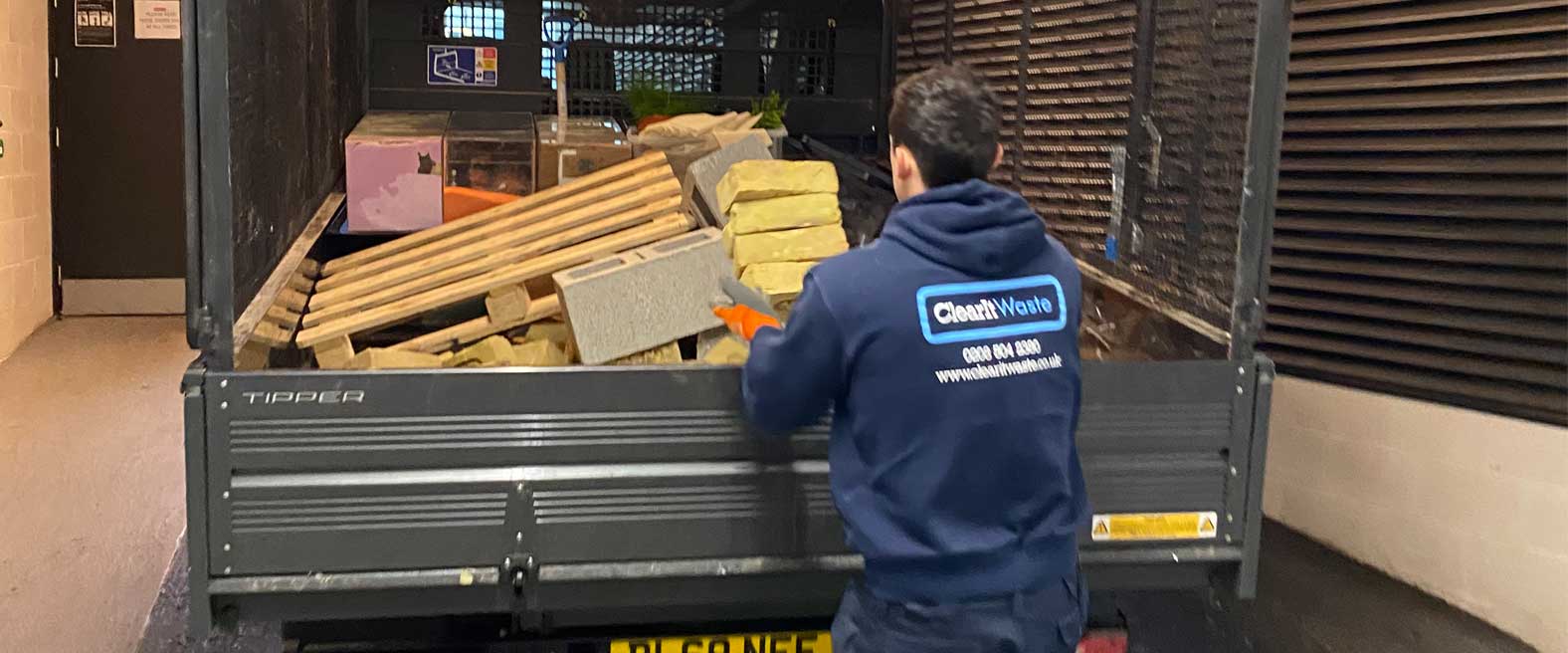 We Make YOU Our Top Priority!
Our customers are always our number one priority, with our friendly team on hand to quote, discuss and arrange our domestic waste collection services whenever you need us. We understand that life can become manic at times, so we take it upon ourselves to ease the stress by making our rubbish collection services as smooth and stress-free as possible! No matter when you need us, our team is devoted to clearing your household waste in the most effective and responsible way possible.
We also understand that removals can be particularly challenging, particular when it involves a clearance following bereavement, or a hoarding disorder. Our team is trusted and trained to manage your domestic clearance in a sensitive and thoughtful way, so you can rely on us to minimise upset and prioritise your needs, wants and demands.
Affordable Prices
We are also among the most affordable waste management service providers out there, offering reasonable and transparent quotes across all services. To prove it, Clear It Waste offers a price guarantee that once you have received a quote, we will stick to it – no sneaky surcharges or hidden fees. So you can rest assured that you are being offered an affordable and competitive price for our hard work.
As a rough measure, you can expect our standard domestic waste collection services to start from just £60, only charging you for the items you need disposed of.
Trusted and Vetted
We also prioritise your safety. That's why each and every member of our team are fully trained, trusted and vetted before they attend your home to provide a clearance service. Behind great quality services are great people, and we offer the best of the bunch.
Ethical Waste Disposal Policy
Clear It Waste has an outstanding record when it comes to protecting the environment, with a strong pledge to recycle as much of the waste we collect as possible. No matter what your waste is, we dispose of it in the most ethical and responsible way possible, with no expense spared.
Our Approach To Waste Collection
As an eco-friendly business, we take the most responsible approach to waste disposal. From setting ambitious recycling targets to encouraging our clients to offer their old furniture or suitable waste to charitable organisations such as Shelter, British Heart Foundation and Cancer Research, as well as more local charities.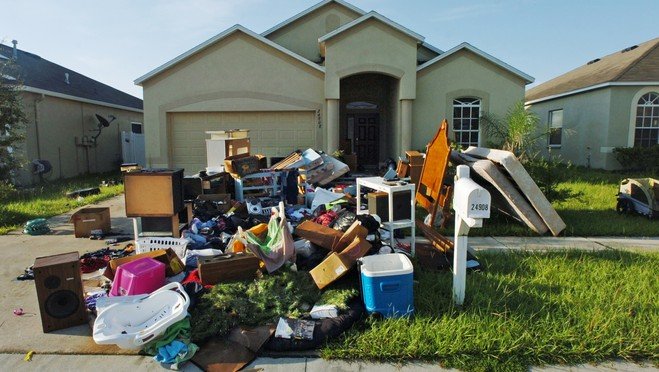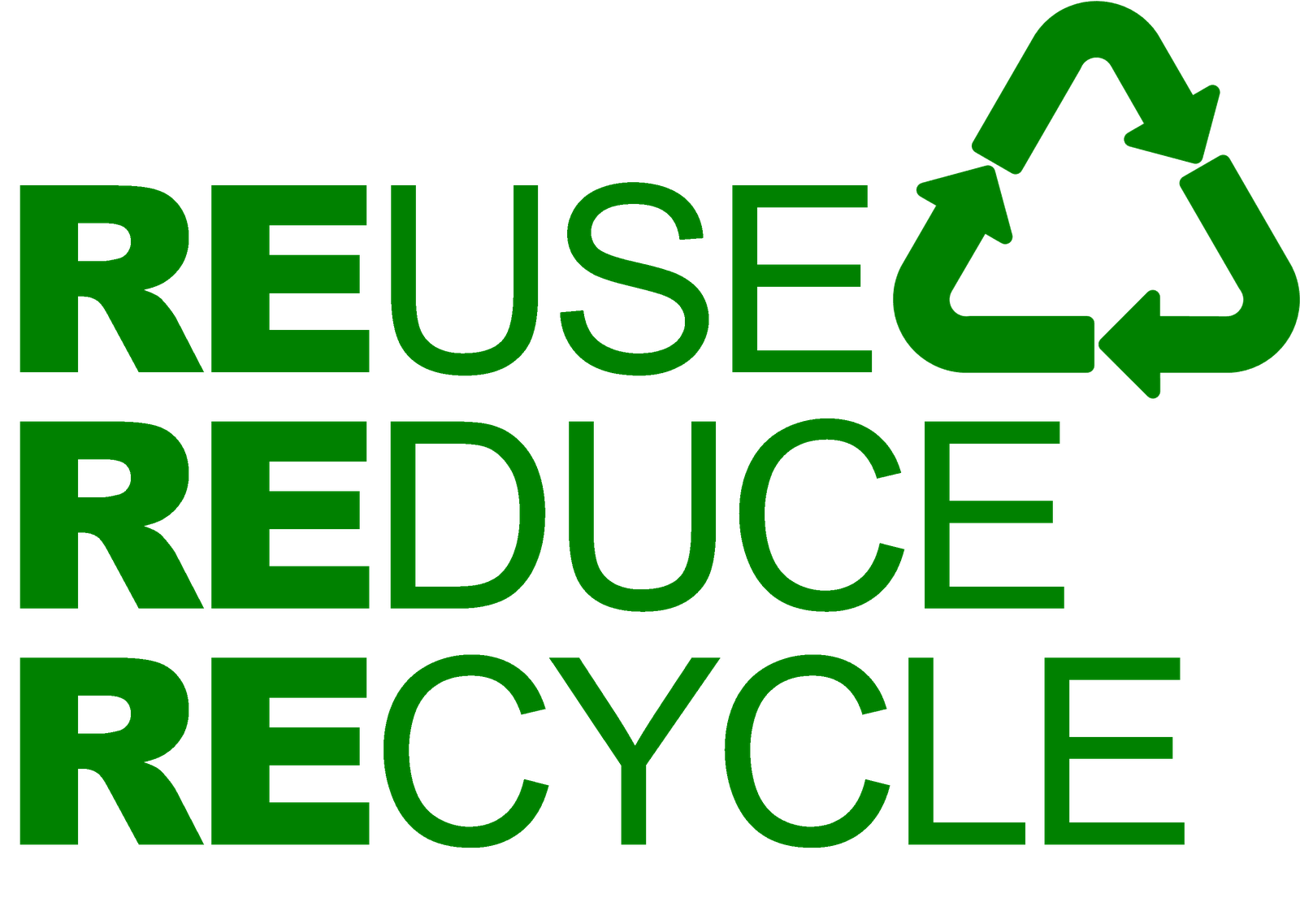 Our Recycling Pledge
The environment is important to us, that's why we guarantee that each and every piece of household waste we collect will be disposed of ethically and responsibly, through the most eco-friendly route possible. At present, this pledge enables us to prevent 90% of all waste we collect from ending up in the landfill, either by reuse or recycling. Our ambitious recycling targets are always improving, with 80% of all refuse we collect recycled.
Domestic Waste Removel Frequently Asked Questions (FAQs)
What Is Domestic Waste?
Domestic waste is the term used to describe any waste that comes from your household, be it from your main property, your garden or shed. It can broadly be separated into 5 categories, all of which we are happy to take off of your hands for a reasonable price. These include:
Liquid waste
Solid waste
Organic waste
Recyclable waste
Hazardous waste
Each and every type of waste requires different treatment, but our team of professionals can manage and separate each type for the most ethical disposal.
Are You Available All Across London?
Whether you're in north/south/west London or the thriving streets of central London, our helpful team can attend your property! Our services span the entire Greater London area, reaching to every corner. So if you're looking for a domestic waste collection service, we are your go to company!
How Much Does a Household Rubbish Collection Cost?
As with any waste removal company, the prices of our services depend on the waste you need removed, how bulky it is, and how much there is of it. Bulky waste may be slightly more expensive to remove, for example – such as white goods or commercial waste. However, as a general guide, a basic domestic waste clearance can range between £60 and £150 – very affordable! Domestic clearances are among our cheapest waste removal services available, since most items in a standard household clearance can be recycled relatively easily. For more detailed information on pricing or a free personal quote, feel free to contact our friendly team today who will be happy to discuss costs.
Will You Remove My White Goods?
Absolutely! Clear It Waste are professionally trained in removing all household waste – including white goods such as fridges, washing machines and freezers. Just get in touch before hand to let us know you need bulkier/heavier items cleared so we can offer some more details and streamline your collection.
Are You Mindful Of Neighbours When Collecting Waste?
When you book our services, we can guarantee that our team will remove all waste respectfully and carefully. Our trained team will approach all jobs with caution and show the utmost respect to yours and your neighbour's property. You can rest assured we will leave your property cleaner than we found it, with no waste left behind. We specialise in discrete and sensible refuse collection, so we will never cause your or your neighbours any inconvenience or hassle!
Will The Council Collect My Rubbish?
You can arrange special collections of large waste items, such as sofas, washing machines and wardrobes with your local council. However, there is often a charge involved for this service and due to high demand and low resources, it can take a matter of weeks for a collection to be complete. For a quicker and more efficient household removal service, contact our team today!
Do You Offer Evening and Weekend House Clearances?
Yes! Our services are available 6 days a week – including Saturdays! No matter what time or day, our helpful teams will be on hand to meet all of your domestic clearance needs!
Will I Need To Load The Rubbish Myself?
Absolutely not. Our team won't expect you to lift a finger when we arrive, or before! Our household waste collection services are comprehensive, meaning we collect and load rubbish on your behalf before taking it away to be disposed of. In the unlikely event that your waste is difficult for our team to reach or puts them at risk, we might ask for your help – but that's an exception!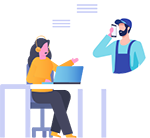 1.
Get in touch for your free, no-obligation quote.

2.
Book your collection online or with our friendly team.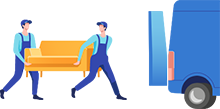 3.
We collect your waste and leave your area clean and tidy.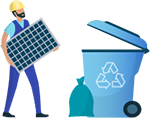 4.
Over 90% of the waste we collect is kept out of landfill.