Your Professional Hardcore Waste Removal Service!
Searching for a 'local hardcore waste removal service'? Clear It Waste is a leading waste removal company, delivering first class, reliable rubbish removal services to commercial premises and households across London at competitive prices. You can expect the following from us:
Flexible services
Fixed and free quotes
Fully insured and certified services
Comprehensive hardcore rubbish clearance
24 hour booking
An experienced and vetted team
Free call outs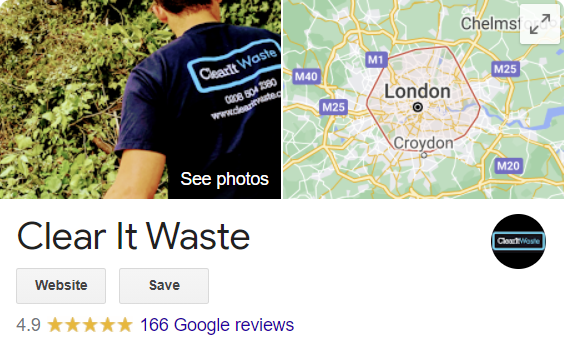 Who We Are
The Clear It Waste team are fully trusted and vetted, with years of experience in waste disposal. We serve properties all over London to remove hardcore waste within hours, leaving your property clear and spick-and-span. From hardcore waste removal from offices and shops, to household properties, there's no job too big or small for us.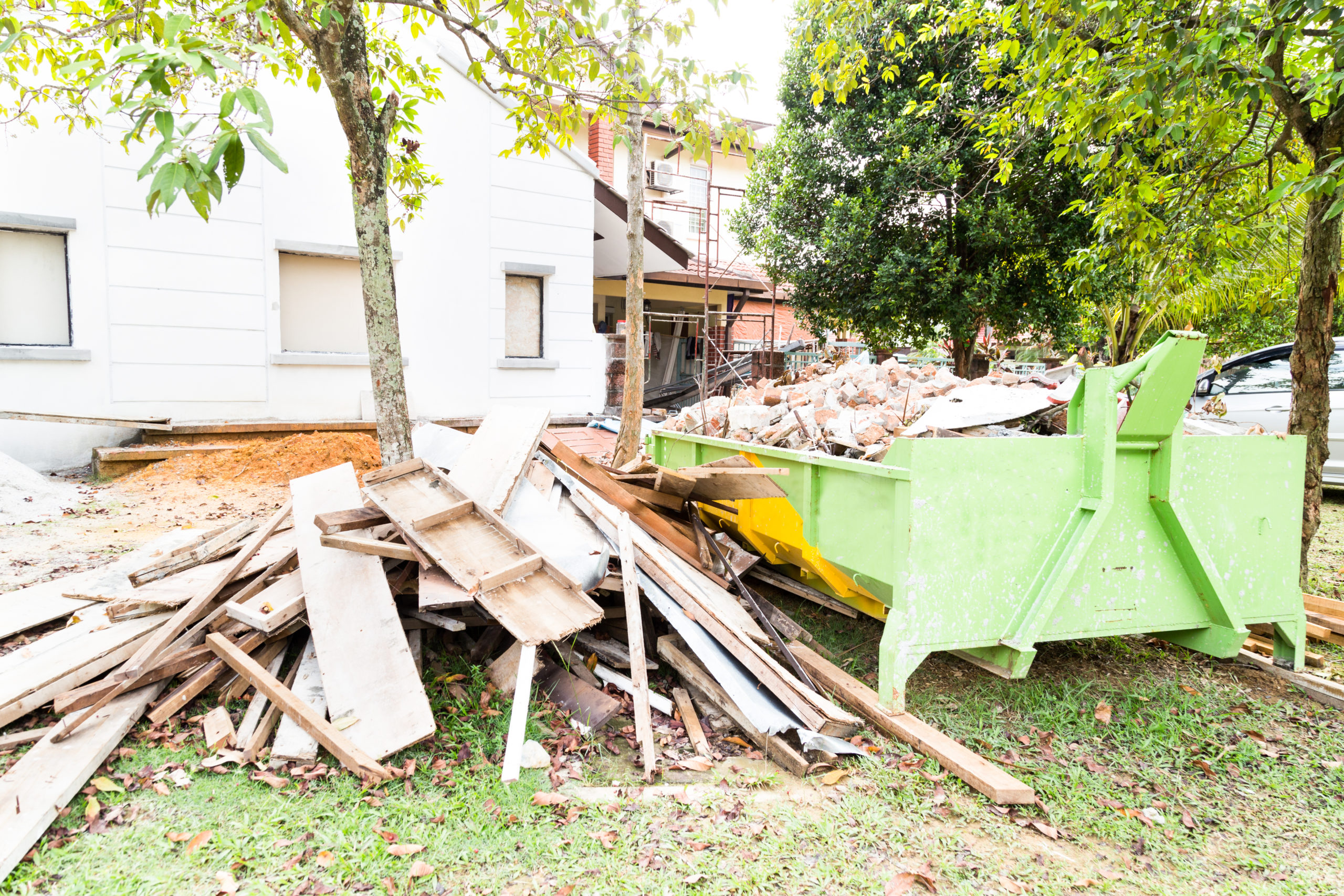 Fantastic reviews
We're one of the best-rated waste removal companies in London, receiving high praise from commercial and domestic clients. Don't take our word for it – take a look at our fantastic reviews on Google to see for yourself!
Our experienced team is always on hand to get the job done, and ensure each and every client is 100% satisfied with their waste removal service. It is our aim that clients are happy with our services, and want to return again and again for all their waste needs.
Flexible appointments
We understand that everyone is busy with commitments. Our team is always available around the clock – no matter what time of the day, we will work around your schedule to get the waste cleared.
We offer appointments on both weekdays and weekends between 7.30am and 6.30pm. Whether you need a small van or a 7.5 tonne lorry, we are prepared for when you need us.
Affordable services
We are proud to be one of the most affordable waste removal companies in London, offering transparent and fixed quotes to prove it! You'll be pleased to know that once you receive a quote from us, it will also come with a price guarantee which means that the quote will not change. There will be no surcharges or hidden fees, just a great price for our hardcore waste service.
Fully trusted and experienced team

Safety is important to us, which is why each and every member of the Clear It Waste team has been fully vetted and trained before carrying out any work, so you can rest assured that our team is trustworthy, reliable, and provide a good service.
How we can help you remove your hardcore waste
As a leading removal company based in London, we can assist in all aspects of waste clearance. We offer flexible, same-day waste collections where we will remove any type of rubbish from your domestic or commercial property.
You won't need to worry about where your waste will end up either, as more than 80% of the rubbish we collect is recycled or reused. To ease your mind even further, all of our teams hold a full-licence and are fully insured.
Here are just a few items we are able to take away in our hardcore waste removal service:
Dirt, garden waste and soil
All types of household items like fridges, washing machines and home accessories
Metal
Construction waste such as flooring, bricks and rubble
Pallets
Heavy pipes
With our expertise and training, we will be able to help with whatever the waste you have. If you would like a specific type of waste to be removed that isn't mentioned above, feel free to drop us a call or email to discuss it with us – we are more than happy to help.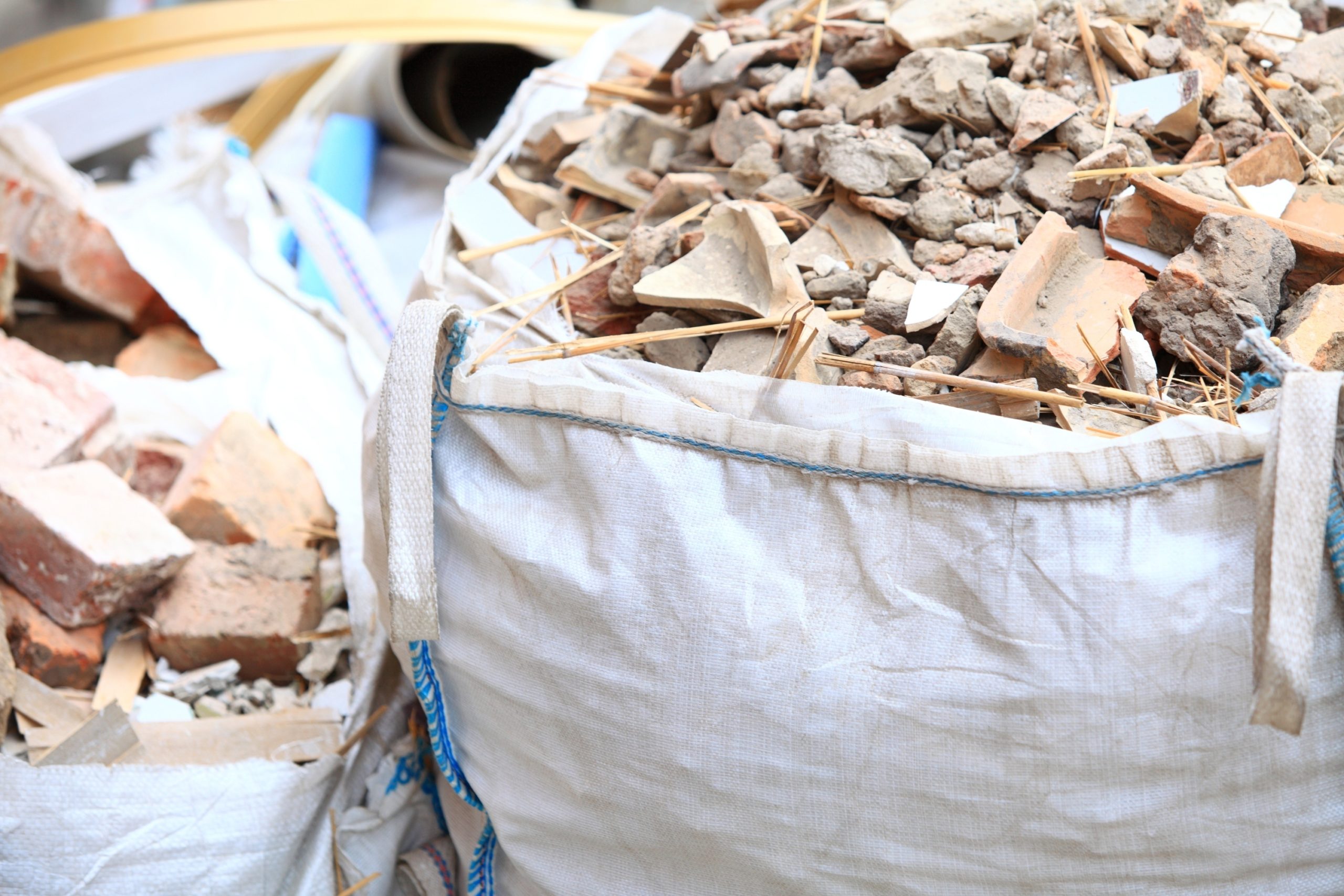 Our approach to hardcore waste collection
We, at Clear It Waste, firmly believe that waste clearance should not be a hassle. When you are undergoing a renovation or are in the midst of DIY projects, you have bigger things to worry about than how to get rid of your rubbish.
That's why we aim to provide a service that is easy to access, organise and carry out. You won't need to move or organise any of your waste as our team will come in and do this for you, as well as researching the best disposal methods for different rubbish types.
Our recycling policies
With research showing the household recycling rate in London is only 33.4%, we believe that it is incredibly important to do everything we can in order to protect our local environment. Although, we also understand that knowing what you can and can't recycle, which is why we will take this burden from your shoulders.
We aim to recycle at least 80% of all waste we remove from your property and for the other 20%, we are dedicated to finding the best disposal solutions.
Frequently asked questions

How do you get rid of builder's waste?
After a building job, you can be left with a lot of bulky and heavy waste that can be difficult to get rid of. You cannot put bricks, rubble, or other aspects of builder's waste in your bin for your usual collection, so you need to try and find another solution. Your local disposal centre will usually accept most aspects but it is always best to check with them first before making the trip.
Recycle Now has a great postcode search tool that finds recycling sites that are close to you and accept rubble, bricks and concrete.
How do I get rid of large amounts of garden waste?
You have a few options when it comes to removing garden waste. Some councils provide a service where you can pay a yearly fee for an extra green bin (or bag) that is collected regularly. In this bag you are often able to put tree cuttings, soil, leaves, and branches.
For larger, one-off collections of garden waste, it is best to hire a professional team. This will ensure your rubbish is taken away in one go and you are left with a clean and tidy garden.
What can I do with unwanted soil?
After tending to your garden, you may find that you have excess piles of soil that you don't need. In this case, you can take care of it in a number of ways:
Ask your friends and family if they need it – You never know who close to you may be in need of a bit of soil. They may be planting a few new flowers and only need a small amount, so save them having to buy a big bag of soil and give them yours.
Hire a skip – If you have piles upon piles of soil, then it may be a good idea to hire a skip. This way, you will be able to put all other garden items you want to get rid of too.
Hire a waste clearance team – Organising a rubbish removal team will mean you are able to get this excess soil off your hands in the easiest way. Just make sure you choose one that is licensed to remove garden waste and will dispose of it according to local guidelines.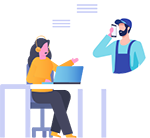 1.
Get in touch for your free, no-obligation quote.

2.
Book your collection online or with our friendly team.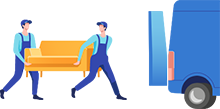 3.
We collect your waste and leave your area clean and tidy.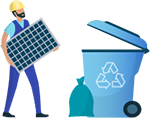 4.
Over 90% of the waste we collect is kept out of landfill.