Our highly experienced team knows everything there is to know about the removal of office goods – if you need an office clearance in London, look no further than Clear It Waste. We specialise in clearing office of all sizes (and can help with relocating your office from one premises to another also), with minimal disturbance to your day-to-day working life. For this reason, we offer flexible out-of-hour scheduling and careful planning to ensure our office removal service runs as smoothly as possible, during a time that can be incredibly stressful. Get your free quote now or book online today!
Get Your Free Quote or Book Online!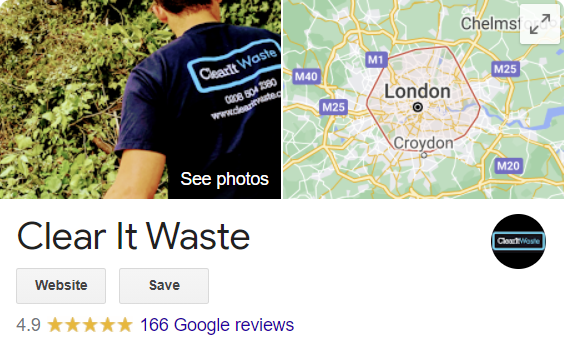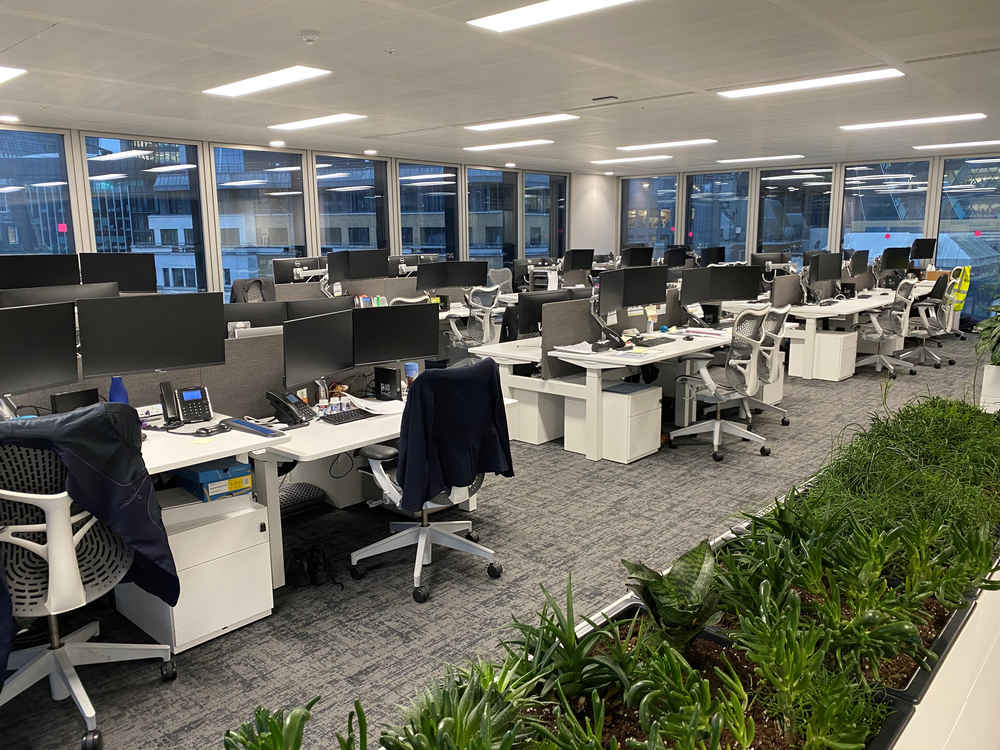 Moving premises? Hire our office clearance service in London
Office Clearance Services in London
There are many companies that are looking for environmentally friendly methods to get rid of their office junk – especially when moving business premises. By involving professionals in the clearance process, you can not only effectively manage the junk but also save time by letting the experts handle it for you.
Most businesses also want to work with an eco-friendly company so here at Clear It Waste, we aim to recycle 92% of the goods that we collect and donate to Plant a Tree to do our part for the planet.
Our office clearance services are cost effective and simple. We are also highly experienced in dealing with and disposing of sensitive materials.
Why choose Clear It Waste?
We're one of the best waste removal companies in London, offering highly affordable rates for any service, including office clearances in London. In fact, we offer up to 25% below our competitors, so if you're after first-class office clearance for your London-based business, contact us!
There are many other advantages of using a professional waste removal service. If you are unsure about using an office clearance service in London, such as Clear It Waste, then consider the following benefits:
Tension-free office clearance:
This has to be one of the biggest advantages of using our clearance service for offices in London. The team will arrive at your office with all the necessary tools and eliminate the office junk with as little disruption to your work as possible.
We clear all kinds of office refuse:
As a company experienced in handling office garbage, we know exactly how to tackle both the IT and non-IT materials that you will need collected. We are able to remove your office furniture or WEEE waste with care, (whilst recycling all waste where possible in the process). We are also highly professional meaning we can even help dispose of sensitive documents and materials without worry.
Protect your data from getting damaged:
Your important files and data, including the confidential information related to your business, are most likely stored on your computers. The team are certified to handle your IT equipment to prevent any kind of damage to your important files, or dispose of them carefully without the risk of leaking your data (this is true regardless of if your confidential data is stored digitally or as hard copies).
Want more details? Just ask our dedicated team how we are qualified to carry out such work and we will gladly send you our Waste Carrier's License and provide you with any more details you need.
We adopt environmentally friendly practices:
Waste clearance companies are required, by law, to handle hazardous waste responsibly. At Clear It Waste, we go above and beyond in this area. You can be sure that all the junk cleared from your office will be disposed of in a safe and sensible way, to the correct destinations and recycled where possible.
We provide verifiable references:
It is easy to validate our companies claim of integrity and work ethic by checking with our past clients. Let us know if you wish to speak with the companies we have serviced before to get an idea about our professionalism and high-quality of service that we promise to offer.
Be sure to take a look at our work page to see the type of work we have completed in the past.
How a London Office Clearance Works
Hiring our office clearance service in London is simple, quick and easy. All you have to do is get in touch with us and we will happily send across more details and answer any questions you may have.
After you have had a chat with our friendly team, we will schedule a visit that works best for you (including same day or weekend collections if necessary). Our team will be sent out on the required day and complete the job to a high standard.
After the work has been completed, the Clear It Waste team will offer you a complete report of the garbage collected, in order to make the procedure 100% transparent. We call this our "Junk Audit Report".
Our office clearance process:
Tips on Minimising Office Disturbance & Reducing the Cost of an Office Clearance
Our team are highly experienced, qualified and professional so you have no need to worry about any disturbance to your office or work environment. If you want to go one step further though, you can follow to the below steps so that we can clear your office within minutes:
Keep your rubbish accessible
We are happy to work with you to collect your waste no matter where in the building it is located. However, if your junk is readily accessible upon our arrival we can collect it that much quicker. This also means zero office disturbance and lower labour charges.
Keep your rubbish seperated
We work hard to ensure that as much of the waste we collect is recycled as possible. This means that in cases where the rubbish is not separated, we must manage and sort it before disposal. If your waste is already separated we can load it into our specialist vehicles that much faster.
Donate items in good condition
We are happy to work with you to collect your waste no matter where in the building it is located. However, if your junk is readily accessible upon our arrival we can collect it that much quicker. This also means zero office disturbance and lower labour charges.
Only work with licensed companies
As a business, you will be required by law to make sure that your waste is disposed of correctly. By using a licensed waste removal company you can guarantee that your waste is being transported to and disposed of at the proper facilities and in the correct way.
Let us know in advance if you have any special requirements
If you, your office/commercial building or employees have any special requirements for your office clearance it is always best to let us know in advance. This way, we can plan with you the best time and way to collect your items.
Benefits of an Office Clearance Service in London
If you are looking to dispose of any trade or business waste and find yourself wondering what are the benefits of a professional office clearance, here are a few:
Fast and efficient removal of your office rubbish.
Eco-friendly services allow for the maximum amount of your office waste to be recycled.
Proper disposal of sensitive and confidential data.
Stress free removal of bulky and heavy items such as office furniture clearance as part of our furniture disposal services.
Hands-off removal of WEEE waste.
Minimal disruption to your office or work with convenient collection times.
Licensed waste carriers can dispose of your junk legally and ethically.
Affordable prices on even large business clearances.
Help relocating if you are moving offices.
Comprehensive waste audit reports so you know exactly what has been removed and disposed of.
So, call us today for your free office clearance quote!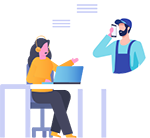 1.
Get in touch for your free, no-obligation quote.

2.
Book your collection online or with our friendly team.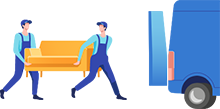 3.
We collect your waste and leave your area clean and tidy.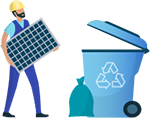 4.
Over 90% of the waste we collect is kept out of landfill.