Garden Rubbish Clearance
Are you stressed out by the condition of your garden? Is the sight of piles of wastes rising increasingly higher becoming an eyesore? Has your once-beautiful garden been turned into an embarrassment by decaying branches, thick layers of dead leaves, and moss-covered walls? Are the clogged drains and mounds of cans and plastic bottles becoming a health issue?
Does the sight of your garden quickly turn your mood down? Do you need a hand?
Clear It Waste, Ealing's premier garden rubbish removal company provides one-stop garden rubbish clearance services for homeowners like you. Our highly reliable and experienced team is trained to handle the worst that any garden can throw at us. Complemented by a full set of equipment and lorries of varying sizes, no job is ever too big or too small us. Our independent staffs also require very little supervision, so you can literally lift your feet up and relax with a cup of tea while we sort out the garden.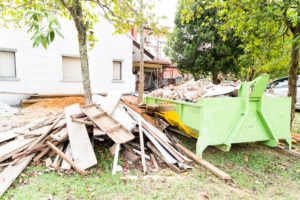 Garden Waste Collection Ealing
At Clear It Waste, we take our cleaning responsibilities seriously. Unlike other companies dealing with waste removal garden, we focus beyond the obvious. Instead of just clearing rubbish and sweeping up dead leaves, we also dispose of broken furniture, green junk, vines, rubbles and overgrown foliage. We clean your garden the way we'd like our own gardens to be cleaned. By the time we finish, you can invite friends and neighbours over for a weekend barbeque in the garden, fix an inflatable pool for the kids, or even install steel hoops and hardwood post on the ground to play croquet.
As an added bonus, we also dispose of all wastes responsibly and ensure that anything that can be recycled will be hauled to the appropriate locations.
So pick up the phone and give us call today and turn your garden over into our skilled hands.