Searching for 'Garden Waste Removal Near Me'?
Is your garden looking worse for wear? Or are you simply looking to re-landscape, replant and revive it?
Whatever your specific needs, Clear It Waste are on hand as London's professional garden clearance company. So, whether you are seeking to get rid of your rusty trampoline or heaps of leaves, branches and weeds, we offer the most flexible and renowned services as an exceptional price.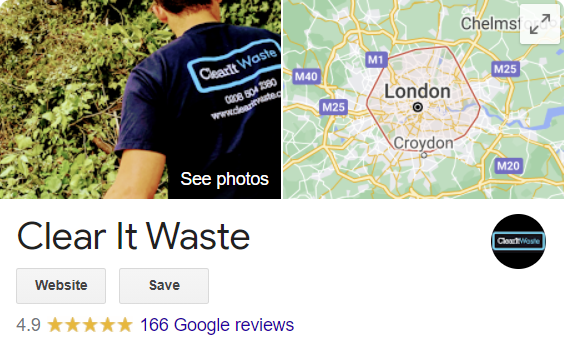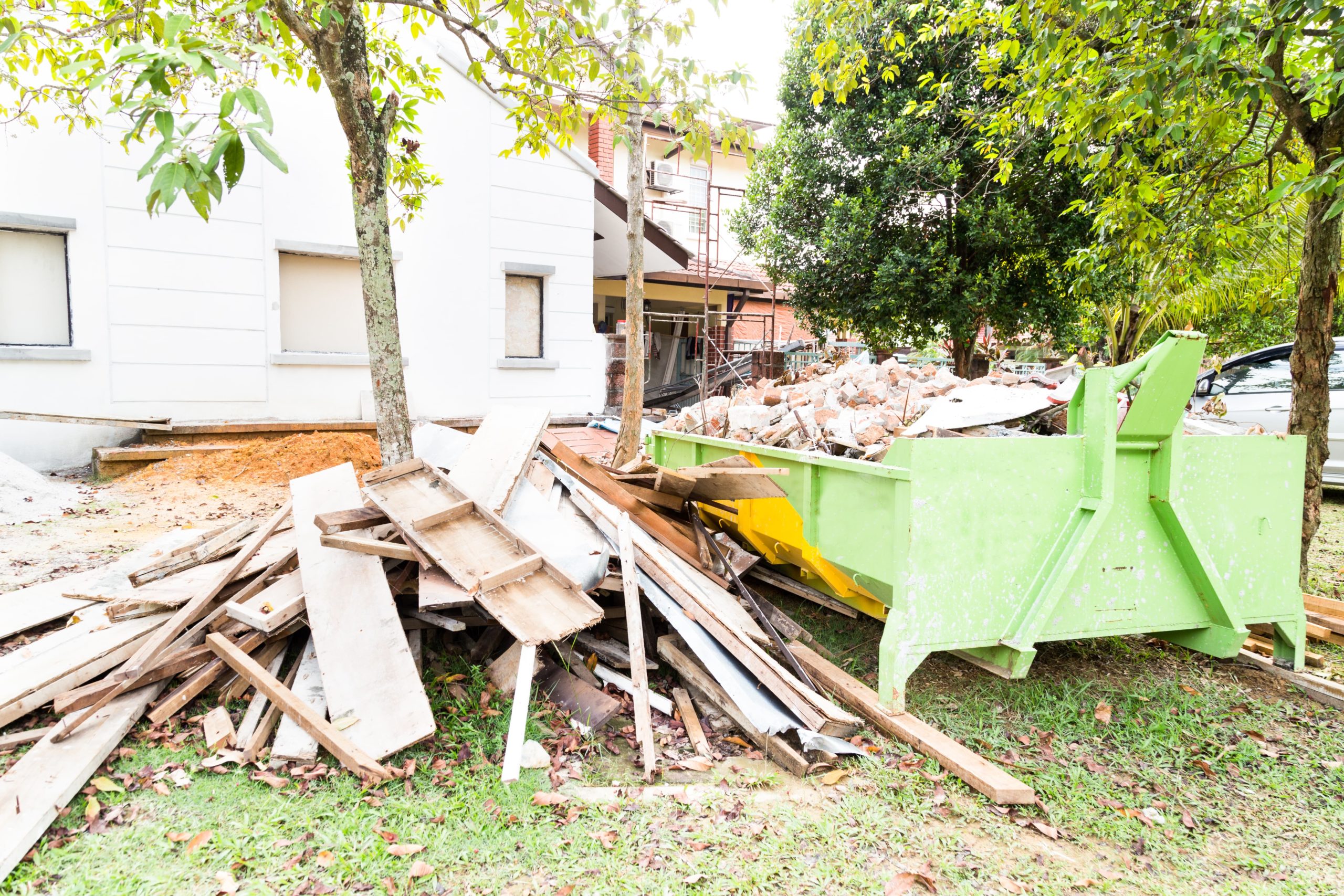 Some garden rubbish we dealt with on a domestic waste removal job
Our garden clearances service includes:
Flexible appointments
24/7 Booking
Free Call Outs and Quotes
Fully Insured Services
A Friendly, Trusted Team of Waste Management Experts
The removal of all of your garden waste
Who We Are
Clear It Waste are London's leading garden waste collection and disposal service providers. With unmatched flexibility and a highly trained team of professionals, we can get to your property and tend to your garden waste within hours, leaving your outdoor space pristine and tidy for last minute guests and routine maintenance. No job is too big or too small for our team.
We Offer Garden Waste Management Across London
Our services are available throughout London, reaching every corner. So, wherever you're based in London, we can promptly clear your outdoor space without leaving you waiting around. We aim to serve your local area, delivering the highest standard garden waste clearance services at the most convenient times. Some of our clients live within the following areas:
Sutton
Hackney
Redbridge
Bromley
Croydon
Havering
Barking
Newham
Islington
Waltham Forest
Barnet
Brent
Ealing
Richmond
And plenty more areas all over north, south, east, west and central London! If you're wondering how quickly we can reach your property, give us a call today to find out!
We Are London's Premier Waste Disposal Company
We are proud to be one of the leaders in London garden waste disposal, with a fantastic reputation and exceptional reviews. We go above and beyond for our clients and treat every garden space like our own. From dead greenery to masses of rubble, our garden rubbish removals are comprehensive, ensuring we leave your garden in an immaculate condition.
Our team is experienced and are professionally trained in what they do, so you can rest assured that your waste is being responsibly handled by the people that know best.
Flexible Booking and Appointments
Most importantly, we're there when you need us. Our friendly team is available every day of the week, so we can fit neatly around your routine and meet your needs. What's more, our garden waste removal services are available on bank holidays and throughout weekends too! Whether it's a small van or a large lorry you need, we've got you covered.
We Remove ALL Of The Following:
Flowers and foliage
Litter
Weeds
Timber
Grass
Cuttings
Soil heaps
Leaves
Christmas Trees
Plant Pots
Branches
Plastic bags
Clippings
And more!
For a free no obligation quote on your garden waste removal job, get in touch. We'll be happy to help you and provide a comprehensive list of our services.
We Prioritise YOU!
As always, our clients are our priority. To ensure you have the best possible experience, our friendly team is available 24/7 to quote, discuss and arrange your next garden waste disposal. Our trusted and vetted teams work around your schedule and deliver the most responsible and accommodating clearance services available, so contact us today to see what we can do for you and your outdoor space!
Fantastic Price Guarantee
Clear It Waste also offers a fantastic price guarantee to all clients, so you can rest assured that you are getting an exceptional service, at a competitive price. We vow to only ever charge you for the waste we collect, not the services we do or the time it takes. So, you can relax and put your feet up knowing that our prices are fair, and transparent, with no sneaky surcharges or added costs at the end of a job.
Vetted Team of Professionals
Every member of our team has undergone professional training and been thoroughly vetted to ensure we only send people we trust to your property. We only recruit the best at Clear It Waste and that is widely acknowledged in all of our reviews and high satisfaction rates.
We Believe In Ethical Waste Disposal
To top it all off, Clear It Waste has an impeccable environmental record, with a strong commitment to recycling as much of your garden waste as possible. By investigating the most ethical and environmentally friendly routes for your waste, we never compromise when it comes to protecting the environment. When we collect your garden waste, we promise most of it will not end up in a landfill.
Frequently Asked Questions
What Counts As Garden Waste?
Garden waste is the term used to describe any waste that accumulates in your outdoor space. From broken trampolines to hedge trimmings, our friendly team collects and recycles it all. If you're unsure whether your waste constitutes garden waste, contact our team today for more information and to discuss the best service for you!
Will The Council Collect My Garden Waste?
Most councils are available to collect your garden waste, but they are not obliged to do so. To check if your council offers this service, there is a postcode tool online. Where they do, this will never be done free of charge either, as you will have to pay for collections. Due to high demand for these services, it is highly likely that you will have to wait some time too, so it is often more efficient and better to book with a professional team like ours.
Are You A Fully Insured Company?
Absolutely. Our team has successfully passed all necessary training and our services are 100% accredited and insured. If you're interested in seeing our certification, call us today!
Can I Book For Evenings and Weekends?
Yes! All of our disposal and clearance services are available during public holidays, evenings and weekends. We can proudly say we work around the clock to meet all of your garden waste clearance needs.
Do I Need To Load And Pack The Waste Myself?
No. We will never ask you to load and pack your waste yourself. In fact, our team will be reluctant to let you lift a finger whilst we are there or before! The only exception to this is where your waste is difficult to reach for our team or where it puts them at risk. In these rare circumstances we might ask for your help – but it doesn't happen often!
How Much Does Garden Waste Collection Cost?
As part of our price guarantee, the prices of our services depend only on the amount of waste you need collected and disposed of, not the time we spend on the number of members on your job. For example, more bulky waste will inevitably be slightly more expensive, meanwhile lighter and more compact waste will be cheaper. At Clear It Waste we offer free quotes and call outs to assess how big the waste clearance job is and how much we charge. For more detailed pricing information or a free personal quote, get in touch with our friendly team today who will be happy to give you a price.
Where Do You Operate?
Clear It Waste operates throughout London. We offer our services in Central, North, South, West and East London. If you're unsure whether we can reach you, contact us to find out!
Do Your Clearance Services Cover All Garden Types and Sizes?
Absolutely. From gravel gardens to large gardens, we cover all garden types and sizes with our waste clearance services.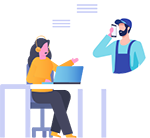 1.
Get in touch for your free, no-obligation quote.

2.
Book your collection online or with our friendly team.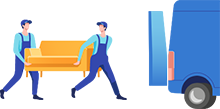 3.
We collect your waste and leave your area clean and tidy.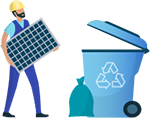 4.
Over 90% of the waste we collect is kept out of landfill.