Your Professional Basement Dig Out Service
When it comes to renovating or extending your house, you may not immediately think of the waste impact it can make. One common result of deciding to extend your home is having to dig out your basement to make this bigger as well. With this, comes a large amount of rubble, earth and other building rubbish. Clear It Waste is here to carry out your basement clearance in an efficient and quick manner.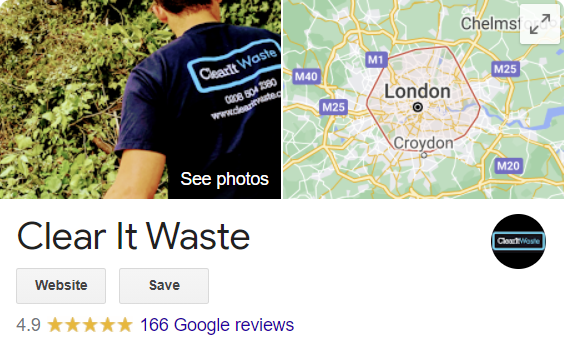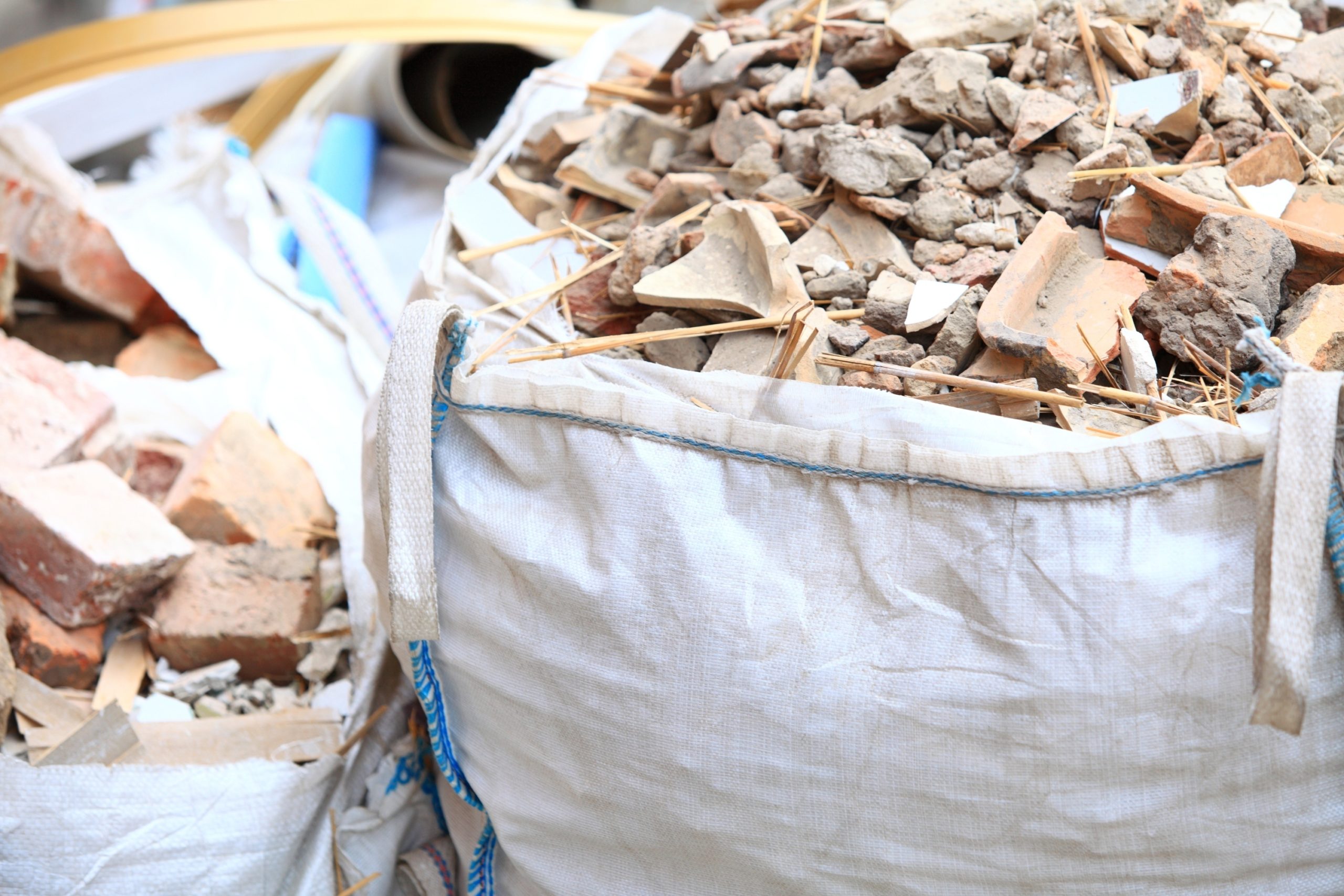 We are a leading waste removal company based in London, offering reliable rubbish removal services to properties, both commercial and domestic, across London at fantastic prices.
Our basement dig out service includes:
Flexible services
Fixed and free quotes
Fully insured and certified services
Comprehensive rubbish clearance
24 hour booking
An experienced and vetted team
Free call outs
Who We Are
We're not just your run-of-the-mill waste removal company. Although we are happy to collect everyday rubbish that may not fit into your bin, we're also experienced in handling large amounts of waste that requires permits or involves special requirements when disposing of it.
This includes all aspects of DIY waste you will encounter when digging up your basement like bricks, rubble, soil, concrete and cement. We are also able to take care of other areas of rubbish, such as:
Flooring
Garden waste
Household furniture (sofas, fridges and tables)
Other home accessories
We aim to carry out all of our services in a timely and efficient manner, leaving you confident that all of your waste will be taken care of without any hassle.
Fantastic reviews
We are one of the best removal companies in London, on hand to help you remove any waste you acquire in your property. There's no wonder we have some of the best reviews on the whole of London from our clients. Take a look at our amazing Google reviews to see for yourself!
Our experienced team is always on hand to get the job done, and ensure each and every client is 100% satisfied with their waste removal service. It is our aim that clients are happy with our services, and want to return again and again for all their waste needs.
Flexible appointments
Whether it be work commitments, appointments, or childcare, we know that finding a company that can clear your waste in a time that suits you can be hard to come by. However, here at Clear It Waste, our flexible and same-day collections mean that we can remove your rubbish from your property as soon as possible, without interfering with your day-to-day life.
Our appointments are available between 7.30am and 6.30pm every weekday and weekend – even bank holidays! So whatever your waste removal needs, our friendly team is ready to help you whenever you need us – and quickly!
Affordable services
We're pleased to be one of the most affordable waste removal companies in London. Not only are our quotes highly affordable, our quotes are fixed too. This means that the quote we give you will be what you pay once the job is finished, so you can be confident that there will be no surcharges or hidden fees.
Fully trusted and experienced team
Every single member of the Clear It Waste team has been fully trained before carrying out any work for our clients, so you can rest assured that each person on our team has the required expertise and knowledge to clear your waste safely and efficiently. Furthermore, we ensure that each member of the team is vetted too, so you can be sure that we are trustworthy and reliable.
How We Can Help With Your Basement Clearance
When choosing us to handle your waste management, you're ensuring that you're hiring the best people for it. Instead of worrying about what you are going to do with your excess waste, leave it to the professionals to take care of it, leaving you with a clean and tidy home.
A lot of rubbish from digging out your basement is categorised as either garden or DIY waste, which comes with a lot of specific rules on the disposal – failure to comply to these rules can result in some hefty fines. Don't take the risk and hire a professional team who has the knowledge, facilities and equipment to follow the strict requirements.
Our Approach to Waste Collection
When you hire us, we want you to feel relieved that any issues you have encountered with waste collections have been taken care of. You can simply point us in the direction of the waste you want cleared and we will do the rest.
You won't have to do any heavy lifting, organising or sorting of your rubbish as we will do all of that for you. The team is trained in lifting heavy items of waste and has the equipment necessary to load them onto our van.
Our Recycling Policies
Household and building waste is having a negative impact on all parts of the world, and this is mainly due to people disposing of it incorrectly. The growing consumerism of our society has created more waste than any landfill can handle. It is because of this that waste collection and basement clearance services have become key players in disposing of rubbish in the most environmentally-friendly manner possible.
Here, at Clear It Waste, we are committed to lessening the impact waste has on the environment and reducing pollution. We do this by researching the best ways to get rid of different types of rubbish and taking special care with items that can be harmful. We know that there is not one place we can take every kind of waste, so we dedicated the time needed to visit several different disposal centres depending on the type of rubbish we collect.
What's more not only will we clear your home of waste, but we'll also look to keep your local environment clean. On average, more than 80% of the household waste we collect is either recycled or reused.

Frequently Asked Questions
What waste will I get from a basement dig out?
When you start digging out your basement, you will find that it results in an excess of dirt, rubble, bricks, flooring and mud. As well as this, depending on how full your basement was prior to digging, you may find you have a lot of old furniture, household items and accessories.
Basements are usually used to dump a lot of unwanted items that you haven't gotten around to disposing of yet, so there may be more to deal with than you originally thought.
How do I get rid of mud and dirt after digging my basement up?
Following a basement conversion or other household work, you will be left with a large amount of mud and dirt. Rather than dumping it all in your garden and hoping for the best, here's a few options for getting rid of it:
Take it to your local tip – most household waste centres will accept this as part of their garden waste section, but make sure you check with your local one first. This is a great method of removal, but may take quite a few trips, messing your car up in the process.
Organise a council pick-up – some local councils operate a service where they will provide you with some garden waste bags and will periodically call round to pick them up. This is perfect if you only have a small amount of mud you need to dispose of but is trickier when you have a basement's worth.
Hire a professional basement clearance team – perhaps the easiest method, you can get in touch with a professional team who will clear all of the dirt for you (often within one appointment).
Does basement waste have to be disposed of professionally?
The answer to this question relies heavily on the type of waste you produce. Waste like rubble and flooring can be classed as DIY waste which has a lot of strict guidelines surrounding it. So, whilst it's not the law to hire a professional team to dispose of it, it will be easier and safer for you to leave it to people who are experienced.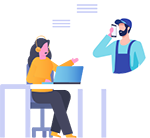 1.
Get in touch for your free, no-obligation quote.

2.
Book your collection online or with our friendly team.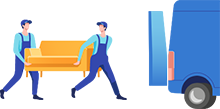 3.
We collect your waste and leave your area clean and tidy.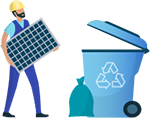 4.
Over 90% of the waste we collect is kept out of landfill.