Are you looking to hire a skip in London and/or the surrounding areas? We have you covered!
As a leading rubbish removal company in London, renting a skip with Clear It Waste couldn't be easier (or more affordable!). Offering competitive prices, 24-hour booking, flexible services and free fixed quotes, we are on hand to help you whenever you need us.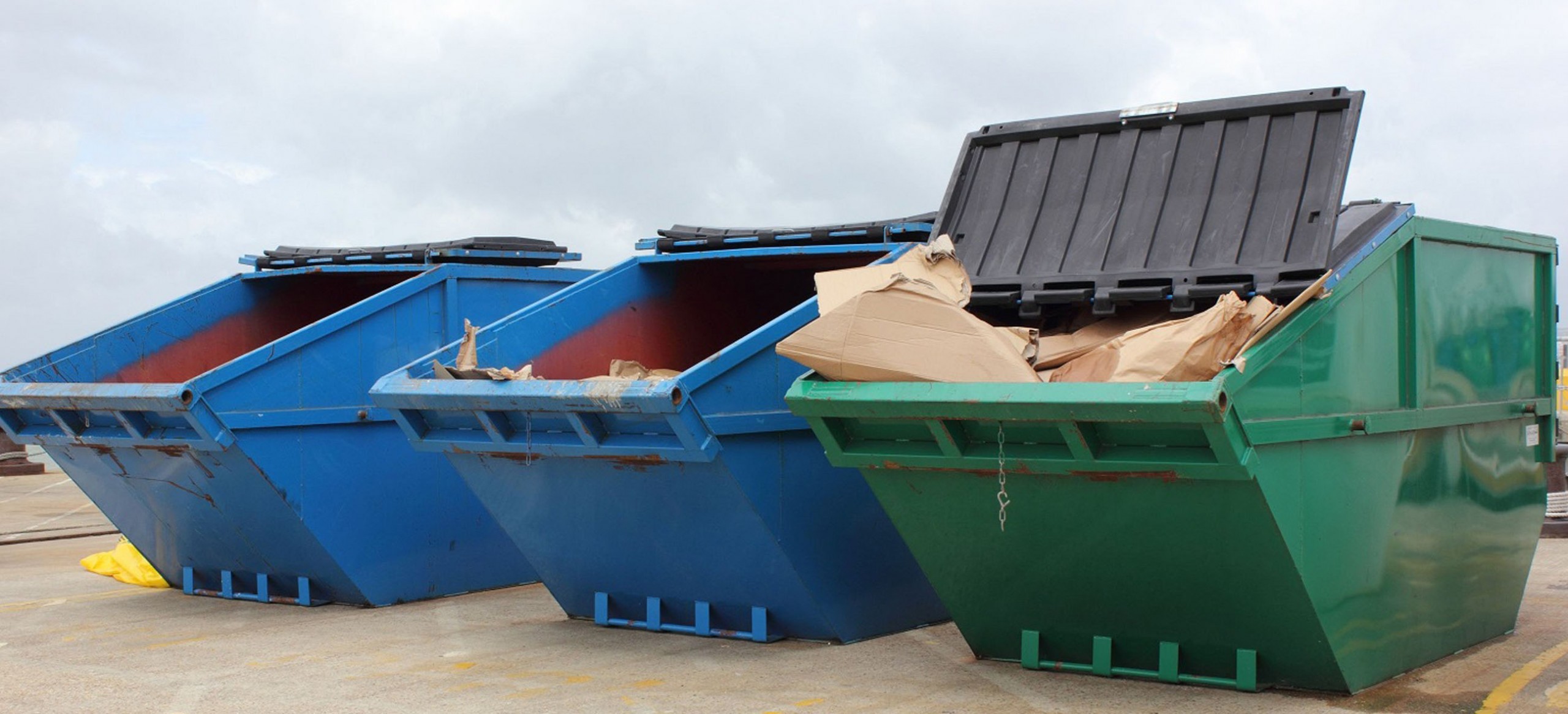 About Us
We are among the leading providers of skips in London. We boast a professional, and reliable team of experts that have been delivering them to homes, businesses and construction sites for years.
Whether you are clearing out your home following a major renovation or looking to get rid of waste on a construction site, our flexible skip hire services work around your routine, ensuring clearing your waste is as stress-free as possible.
Fantastic Reviews
We've received great feedback and excellent reviews for all of our services from previous customers. In fact, we are among London's best reviewed providers. When you rent a skip with us, you can expect the highest quality customer service.
We Cover All of London
We operate throughout both Central and Greater London to deliver and collect rented skips. You can rely on our team to reach you as and when you need us, no matter where your property is located.
Flexible Appointments
Our specialists work flexibly to meet your needs, that's why we offer evening and weekend services and 24 hour booking. We deliver and collect your skip in a safe, efficient and professional fashion, so you will never be left waiting for us.
Our professionals are available from 7:30 am until 6:30 every day of the week – so there is no need to book days off of work or reschedule other tasks.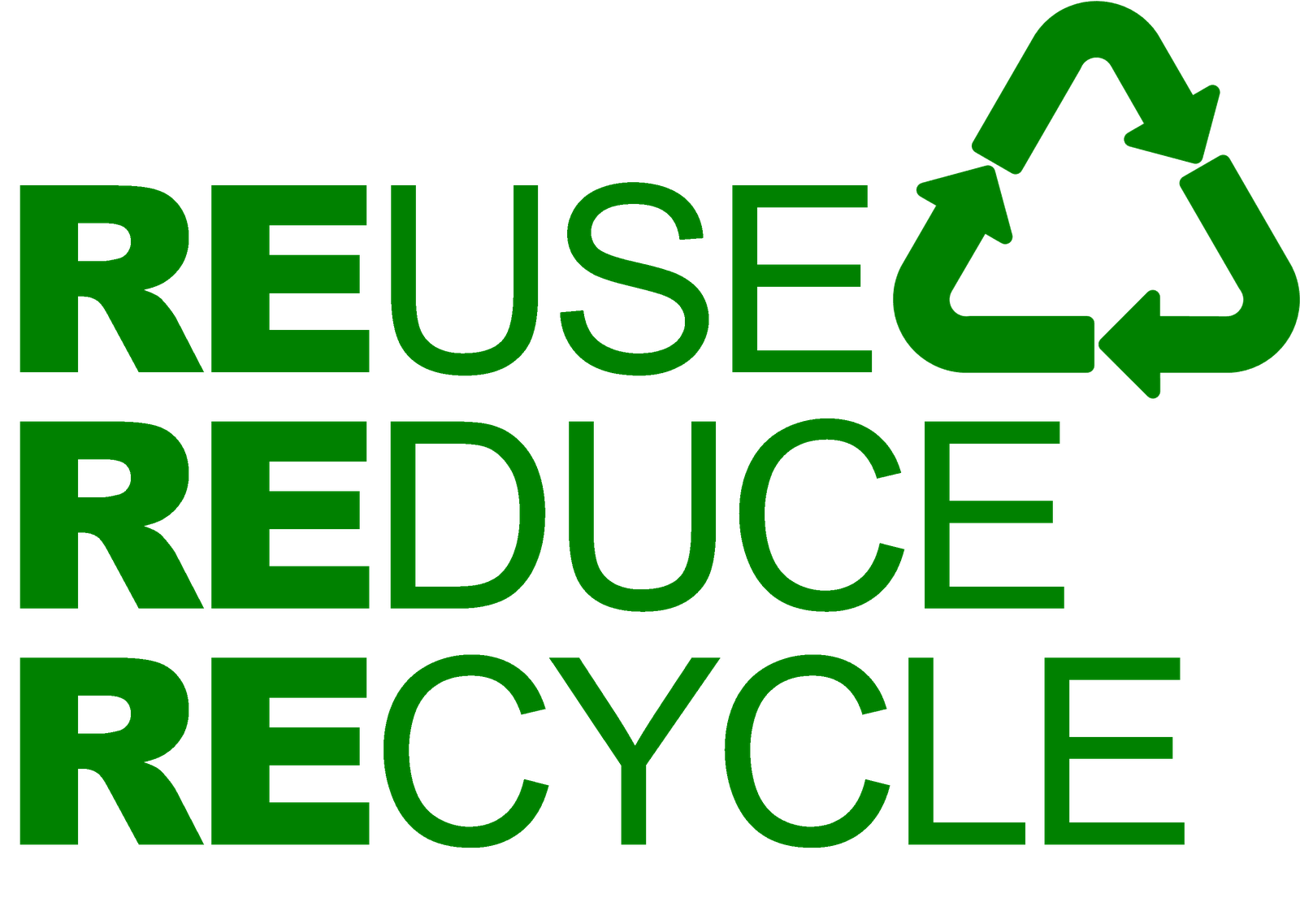 Our Recycling Policies
At present, we boast an impressive recycling record of preventing 90% of the waste we collect from ending up in the landfill and polluting the environment. Our years of experience and research mean that we can pursue the most eco-friendly route possible when it comes to disposing of your rubbish.
Frequently Asked Questions (FAQs)
How does our skip hire work?
Hiring a skip with us couldn't be easier. All you need to do is get in touch with our friendly team to request a quote, choose the most appropriate skip size for your project and arrange a date for delivery and collection.
After that, we do the rest of the work, from pursuing permits to dropping off the skip and collecting it. All you need to do is book and load!
How quickly can you deliver a skip?
Thanks to our committed team of experts, we can get a skip to your property within 24 hours of booking. Contact us to secure yourself a skip today.
Are your skips available to hire for commercial, industrial and domestic use?
Yes! We offer skip hire services across all purposes and properties. This includes offices, homes and construction sites.
Will you help loading the skip?
Unlike rubbish removal services and man and van clearances, skip hire only covers the cost of the skip hire, not any additional labor. If you require help loading the skip, you may find another one of our services more suitable.
How long can you hire a skip for?
This is completely up to you. A typical skip hire duration is anything from a few days to two weeks, however you can request an earlier or later collection depending on your project and requirements. We work flexibly around you, so as long as you give us reasonable notice you can hire a skip for as long as you need it.
How much does it cost?
There is no single answer to this. The cost of a skip depends on when you need it, how long for and what size skip you require. For more information about charges and pricing, call us today.
Will a skip damage my driveway?
Our team is very careful when delivering and collecting our skips, however we do recommend placing either scaffolding planks or large pieces of wood beneath the skip base to protect especially soft ground such as soft tarmac and paving stones. If you are concerned about the possibility of damage, please discuss this with our customer service team.
Will you be able to access my property?
This is something we can discuss prior to you booking. Since skips are typically delivered on large HGV lorries which are slightly wider than most cars we will need to consider the location of skip delivery based on what your street is like. However, in most cases we can access your property!
Will I need to get a skip permit?
If you are keeping a skip on private property that belongs to you, you will not require a skip permit. However, if you wish to place your skip on public property, for example the road outside your house, you will likely require a permit to do so. They are inexpensive and easy to acquire. In many cases we will seek a skip hire permit on your behalf if requested.
How big is the largest skip available to hire?
The largest skip available for hire is a 40 yard skip which can hold approximately 440 bin bags worth of waste.
How small is the smallest skip available?
The smallest skip we offer for hire is 2 yards and carries a maximum weight of 2 tones. This fits approximately 15-20 bin bags worth of waste within it.
Are there any limits to what I can put in a hired skip?
Most waste can be put into your skip although there are certain objects which cannot be put in a skip as they need to be disposed of separately. This includes certain white goods and most hazardous waste. However, a separate collection of these can be organised!
There are also some weight restrictions imposed on skip loading for safety reasons – yours and ours! This doesn't tend to be a major issue for domestic skip hire, but it is something to consider when choosing the best size skip for commercial and industrial jobs.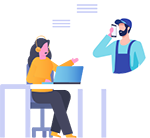 1.
Get in touch for your free, no-obligation quote.

2.
Book your collection online or with our friendly team.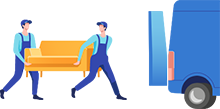 3.
We collect your waste and leave your area clean and tidy.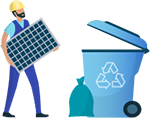 4.
Over 90% of the waste we collect is kept out of landfill.