Whatever your reason for needing an office clearance in London, the office clearance experts at Clear It Waste are ready and waiting to help.
Get in touch with our team today to find out just what we can do for you and your office clearance in Ilford.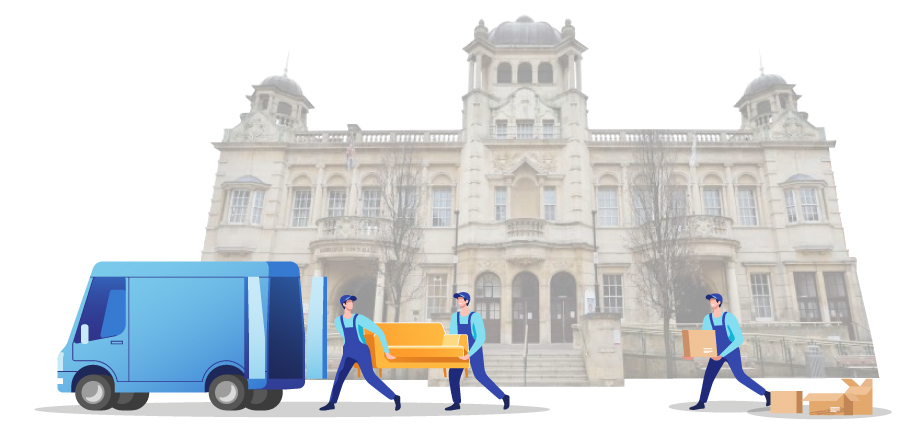 Clear It Waste: Your Top Pick For Office Clearance in Ilford
Clear It Waste are the best around when it comes to office clearance and other waste removals. The reasons for this could be seen as endless, so here's a short list of some of our best features: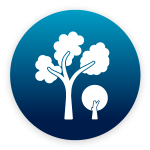 Ethical Waste Disposal Policies
We pride ourselves on our measures to protect the community, the environment, and the planet from waste. We recycle, reuse, or repurpose over 80% of the waste we collect. We also ensure that everything that must be disposed of is done in the most planet-friendly way possible.
And we plant a tree for every job!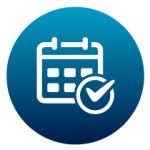 Flexible Appointments
We know that the regular 9-5 doesn't work for everyone. That's why we make sure to provide flexible appointment arrangements. Whether you need us in the evening or at weekends, we will find a solution and time that works for you.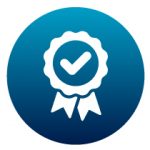 Trusted and Certified
When it comes to office clearance, you want someone trustworthy, who will do the job to a high level. We have a score of 4.7 stars on Trustpilot, where customers tell us how much they appreciate the work we have done for them. We are also fully trained, licensed, and certified to remove any waste you need.
24/7 Booking
Along with the appointments themselves, we are flexible in when they are booked for in the first place. We understand it's sometimes hard to find time during the day to book these things, so our booking form is available 24/7. Whatever time you can get around to organising your office clearance, we're available to help!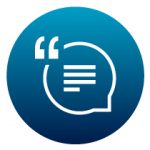 Free Call Outs and Quotes
Sometimes, it can be hard to know what services it is that you need. We don't expect you to be experts in waste removal or office clearance! That's why we offer free callouts, so you can get expert advice on your situation. We also offer free, no-obligation quotes so that you have your full options before you decide to book with us.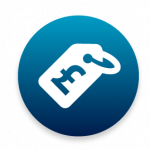 Affordable Prices
We like to believe in balance when it comes to pricing. Sure, some waste removal people will promise a job done cheap as chips—but then you risk later fines from illegal dumping, and messy premises left behind. Then others charge high prices for no real reason. We know we charge fair prices, for you and for us, that are affordable and representative of a job well done.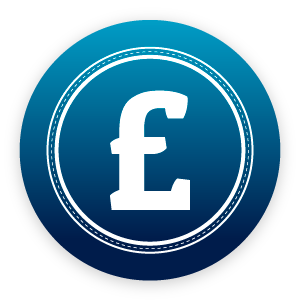 Cost of Office Clearance in Ilford
Each job we do is unique and has a unique cost to reflect that. That's why we don't offer one-size-fits-most packages. This is because the amount of waste, type of waste (WEEE disposal or office furniture removal can often result in a higher price than general waste disposal), or time of appointments can affect the price. Get in touch with our team today for a bespoke quote, that is perfectly tailored to your needs.
Contact us for a bespoke office clearance quote
What Office Clearance Includes
While each job we do is unique, most office clearances will include the following:
We will create waste transfer notes for all items you want us to dispose of.
We will remove this waste quickly, ethically, and efficiently.
We will dispose of this waste in an environmentally-friendly way.
We will leave your property clean and tidy after the work is done.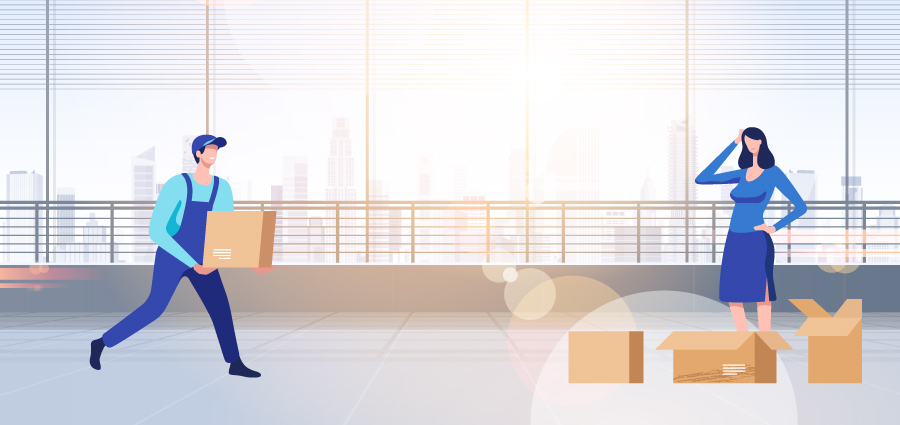 Benefits of Office Clearances
Increased productivity: A cluttered office can be distracting and may affect employee productivity. Clearing out unnecessary items can help to create a more organised and efficient workspace, allowing employees to focus on their tasks.
Health and safety: Office clearances can help to identify and remove any potential health and safety hazards, such as old equipment or loose wiring.
Improved aesthetics: Removing clutter and outdated items from an office space can improve its overall appearance and create a more professional and welcoming environment for employees and visitors.
Space optimisation: Clearing out unused items can free up space that can be utilised for more productive purposes, such as adding additional workstations or meeting areas.
Environmental benefits: Office clearances can help to reduce waste and promote environmental sustainability by properly disposing of or recycling old equipment and materials.
Cost savings: Clearing out old or unused items can help to reduce storage and maintenance costs associated with keeping them, as well as potential liability costs if any hazards are present.
We will also ensure that any confidential waste is disposed of responsibly, ensuring your, and your clients, privacy.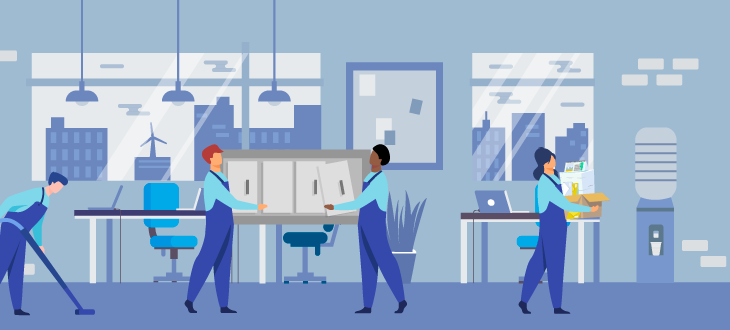 Our Approach to Office Clearances in Ilford
Get in touch with our friendly team! Let us know exactly what it is you need us to do, where to go and when to get there. If you're uncertain or need some advice, we can come to you and provide a free no-obligation quote.
We'll provide a fair quote for the services you require and get the time and date for your appointment booked in.
We take care of everything, so you can put your feet up and let us crack on. We'll keep track of every single item so you can be certain it goes exactly where it needs to.
After the work is done, we'll leave the property sparkling and good as new!
How Do I Book an Office Clearance in Ilford?
You can book your office clearance in Ilford in a few different ways! Firstly, you can call us on 0208 504 2380. This way, you can get advice or a quote immediately.
You can also get in touch through our online booking form, it's available 24 hours a day! We know not everyone keeps the same hours, so we made a system everyone can use.
How Our Office Clearance Service Works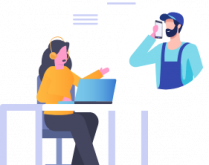 Get in touch for your free, no-obligation quote.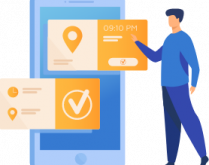 Tell us when would be best for your office clearance. We even offer same-day collections.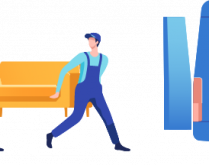 Our certified professionals will take care of your clearance on the day.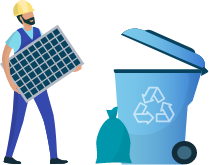 After your office clearance, we'll aim to recycle over 80% of the waste we collect.
Office Clearance in Ilford FAQ
How long does an office clearance take?
No two office clearances are the same, so the length of time they take to complete varies too. The number of items that need to be cleared, the size of the office, and the frequency of the clearance all have an impact.
Will the council collect my office rubbish?
Some councils do take some office waste, but this can vary a lot by district in terms of whether they take business waste at all, what kind they can take, or how much.
Do you offer weekend and evening office clearances in Ilford?
We are proud to offer weekend and evening office clearances in Ilford! We know that not everyone can keep the same hours, so we do our best to accommodate this. Get in touch with one of our friendly team so we can arrange the perfect time for your office clearance.
Will I need to load any office waste myself?
You absolutely will not have to load any office waste yourself! We take care of all the heavy lifting—literally. You can just sit back and put your feet up while we crack on with the office clearance, or you can even leave us to it while you do more important things. Your office clearance is in safe hands with Clear It Waste.
If you're ready to book your office clearance, get in touch with us today!
Ready for your office clearance? Book now