If you're planning to renovate, demolish, or move your Wembley office, look no further. At Clear It Waste, we have years of experience serving the local community in Wembley. Don't go at it alone – book now.
Our professional office clearance services in Wembley provide a dependable, efficient, and cost-effective solution to help you get the job done. Don't hesitate to book our services today and let us take care of the hassle of clearing out your workspace.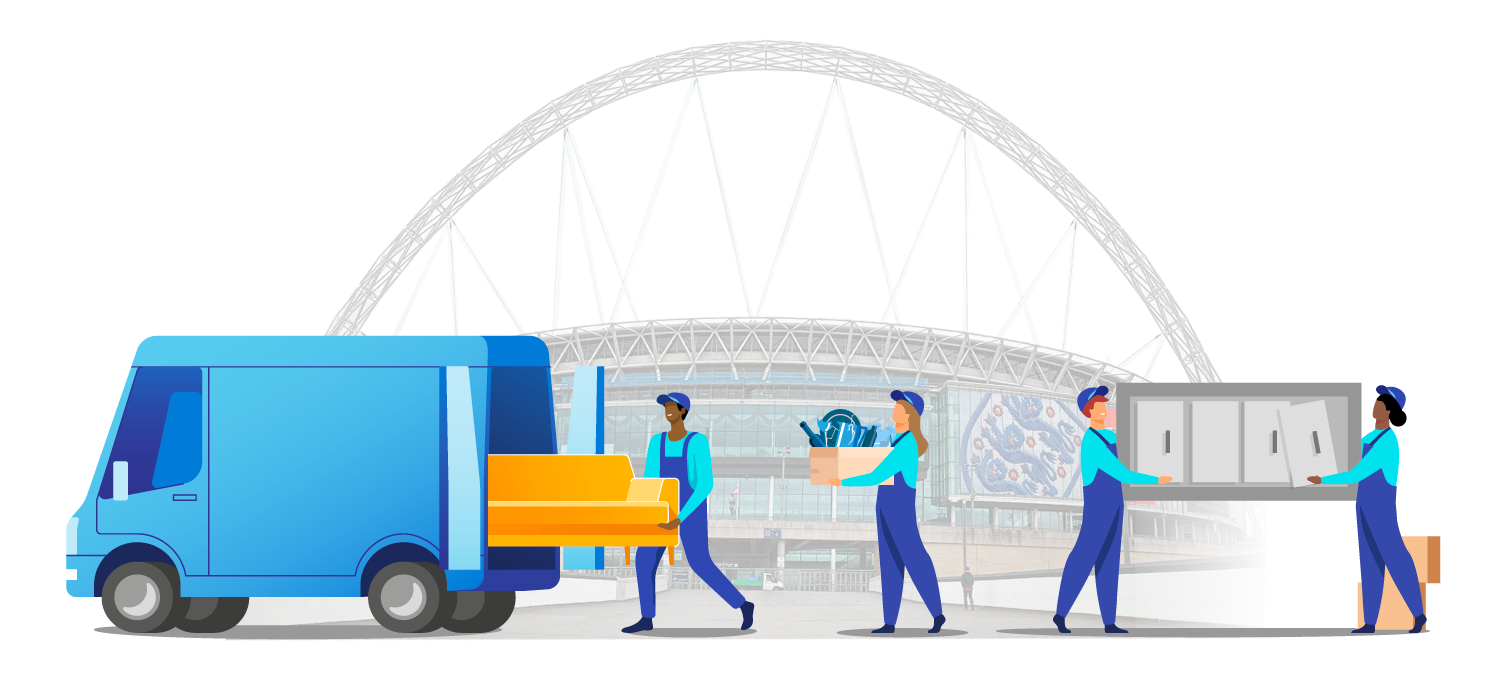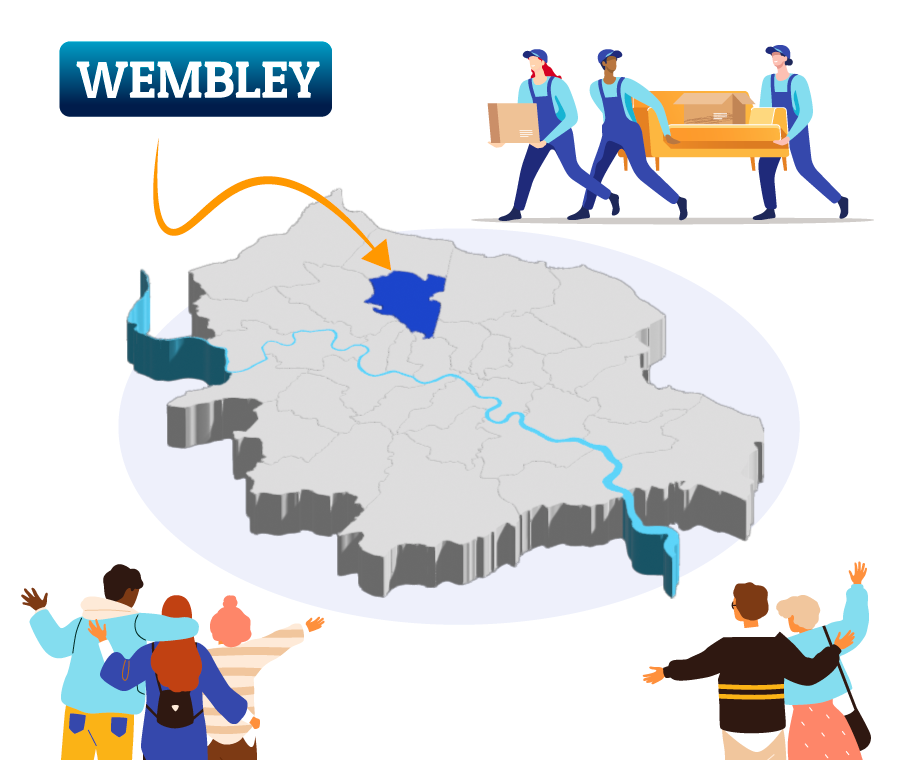 Reliable and Fast Office Clearance in Wembley
Do you have an office that needs clearing out, but you're working on a tight deadline? Don't worry, we're here to help. Our office clearance service is designed to be both efficient and affordable, specifically tailored for businesses in Wembley and the wider London Borough of Brent.
While larger national waste clearance companies may charge high prices and take longer to get the job done, we focus on providing prompt and reliable services to meet the needs of our clients. Our goal is to make the clearance process as smooth and hassle-free as possible.
When you book our services, we'll provide you with a free quote and arrange for a call-out at your earliest convenience. Our team of professionals will then work quickly to clear out your office, leaving it clean and tidy. Whether you're relocating to a new office, downsizing, or simply need to clear out some clutter, we're here to help.
Why Book An Office Clearance Service In Wembley Today
Using a professional office clearance service can save business owners time and effort, as well as ensure the job is carried out safely and efficiently. Professional services have the necessary expertise, tools, and equipment to handle the clearance process and dispose of waste in an environmentally-friendly manner. This can also help businesses meet their sustainability goals.
In addition, professional clearance services can help businesses avoid legal issues that may arise from the improper disposal of hazardous materials or confidential information. Overall, using a professional office clearance service offers convenience and peace of mind, ensuring that the clearance process is carried out effectively and with minimal disruption to the workplace.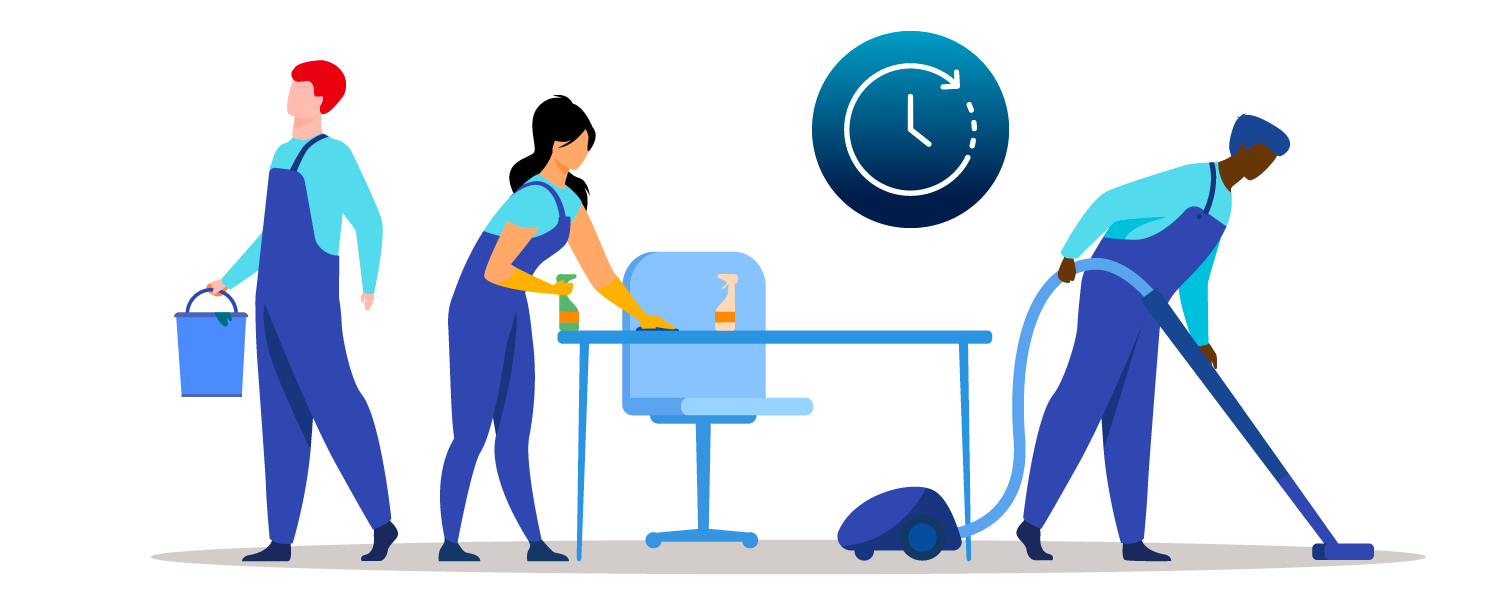 Contact us for a bespoke office clearance quote
An Office Clearance Service Committed to the Environment and Community
Selecting an office clearance service that prioritises reducing waste and promoting clean air is crucial for our local community in Wembley. At Clear It Waste, we are dedicated to safeguarding the local environment and ecosystem, as we believe responsible office clearance can create a positive impact not just in Wembley but also beyond.
We have years of experience, which has enabled us to develop a streamlined and efficient waste clearance strategy that involves recycling 80% of the waste we handle. We emphasise the use of environmentally friendly clearance techniques that further minimise our carbon footprint. Get in touch with us now for a complimentary quote on how we can declutter your office while safeguarding the planet.

Serving the Thriving Wembley Business Community
We are proud to be the number one professional office clearance service in Wembley and the wider London Borough of Brent. In 2018, there were around 15,030 businesses based in Brent – a rise of 47% since 2010. Businesses in Brent produce around £9 billion per year in economic output.
Key Industries in Brent:
​​
| | | |
| --- | --- | --- |
| Industry | Number of Jobs | Percentage |
| Health | 18,000 | 14.6% |
| Retail | 14,000 | 11.4% |
| Accommodation & Food Services | 10,000 | 8.1% |
| Business Administration & Support Services | 10,000 | 8.1% |
Source: https://www.varbes.com/economy/brent-economy
No matter your industry, we can offer commercial clearance services. This includes WEEE disposal for offices in the business administration and support services sector or shop rubbish clearances for retail stores.
Why Book Clear It Waste For Office Clearance In Wembley
Clear It Waste is the leading office clearance company in Wembley – and it's for a good reason. Our primary focus is to deliver efficient and cost-effective office clearance solutions, backed by a vast client base within Wembley and the wider borough of Brent. Here are just a few reasons why our services it the best in the industry.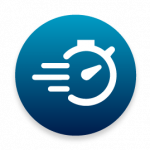 Swift Office Clearance in Wembley
Pressed for time? We offer a quick and hassle-free service, flexible enough to fit your schedule. While other companies may demand bookings months ahead and take weeks to declutter your office, we ensure swift and efficient clearance. Book now to schedule a same-day appointment.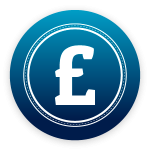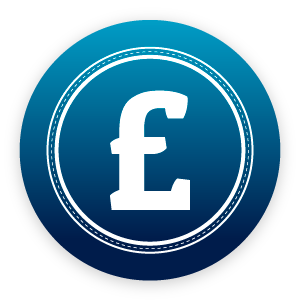 Free Call Outs and Quotes for Wembley Office Clearance
We're committed to being transparent, that's why we provide free callouts and quotes for every office in Wembley we clear. Unlike other office clearance companies, there are no hidden fees for our services.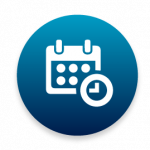 Flexible 24/7 Booking To Fit Around You
Our flexible booking service is available round-the-clock, allowing you to schedule your office clearance at a time that suits you best. We understand that running a business in Wembley can be stressful, and that's why we strive to avoid any inconvenience during your workday. Our team of experts are dedicated to delivering a hassle-free and adaptable office clearance service.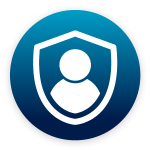 Trusted and Certified
Taking great care in every step of the office clearance process is crucial. When you choose Clear It Waste to clear your Wembley office we will handle your waste responsibly and in line with local regulations, ensuring that you are protected from potential fines or penalties. We are happy to supply proof of our licence and accreditation before booking.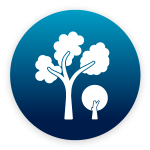 An Office Clearance That Puts Community First
We understand the importance of our local community. With years of experience serving the Wembley area, we have established a strong reputation within our town. Our commitment to the community is unwavering, and we strive to deliver a flexible and hassle-free office clearance service. From Wembley Stadium to Northwick Park, our team know the streets of Wembley, and the London Borough of Brent, like the back of our hand.
How To Book Clear It Waste For Office Clearance In Wembley
It's easy to book Clear It Waste for an efficient, friendly and convenient office clearance today. Here's how: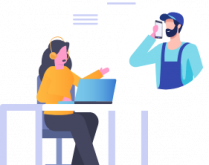 Get in touch with us to receive a no-obligation quote, completely bespoke to you. Or, you can book your office clearance online.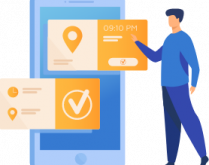 We can provide appointments for whenever suits you, even on weekends and evenings.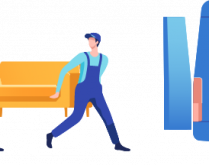 Once you've chosen your appointment, that's all your work done. Our certified team will come on the day and take care of your office clearance.
Frequently Asked Questions About Wembley Office Clearance
We get asked many questions when clearing offices in Wembley, here are some of the most common ones that get put past us. If your query is still unanswered, please don't hesitate to get in touch.
How long does it take for you to clear an office?
Providing an exact estimate of the time required for a job is challenging since each job is unique. However, if you provide us with details about your Wembley office, we will send you a free quote and an approximate timeframe. Rest assured, we aim to complete every job as quickly and efficiently as possible.
Do you have experience working in the Wembley area?
Yes, we know the area like the back of our hand. We are well aware of the road networks, allowing us to provide efficient and friendly services without any disruption. Don't wait – book us now for office clearance in Wembley and surrounding areas.
Are you qualified to dispose of my office waste?
Definitely. We have a highly skilled team that's fully equipped to handle waste disposal in Wembley, and we're able to show any necessary certifications as proof. It's crucial to be cautious when dealing with companies that refuse to offer proof of their accreditations and certifications, especially in the context of office clearance.
My office in Wembley doesn't have parking, can you still clear it?
Absolutely! Even if you have no parking available at your office, we'll still be able to clear it. It's best to inform us about your situation while making your reservation, and we'll tailor our services to meet your workspace or office's unique requirements. Get in touch with us today to discover more about how we can assist you.
Do I have to prepare or move any furniture myself?
No. When you book with us, you don't have to prepare or move any furniture yourself. We'll handle all aspects of your office clearance, starting with the first desk and ending with the final printer. Our goal is to offer a secure, environmentally friendly, and efficient service for removing office waste in Wembley.
Is there anything you can't clear?
Our team has the capability to handle a diverse array of office waste, ranging from electronics to furniture and hazardous materials. However, we acknowledge that some items may necessitate unique methods of disposal or delicate handling. If you have any particular concerns or queries regarding the proper handling and disposal of your office waste, please do not hesitate to contact us for more detailed information.
Book your office clearance today