Easy Skip Hire in Barnet.
If you are a resident of Barnet and have a large amount of waste you need to get rid of, then hiring a skip may be a good idea. Skip hire has some advantages over other modes of waste disposal, is mostly suitable for household waste collection, and will help to rid your home of a large amount of rubbish in a relatively short amount of time. We are one of the leading companies in Barnet for easy skip hire.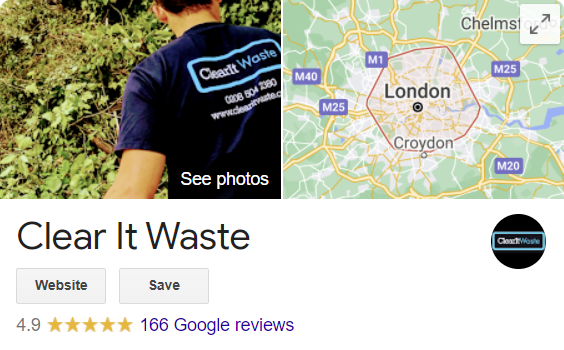 What Does Hiring a Skip Involve?
A skip is a container for rubbish collection with an open or closed top and a broad base.
For most types of household waste, open top ones are sufficient – they are also cheaper than the closed top variety.
Apart from household rubbish, skip hire is also suitable for disposal of rubble resulting from construction activities, DIY waste, garden clearance, office clearance and spring cleans.
Hiring a skip is simple once you know what you're doing, you can simply get in touch with a member of our team and they will be able to organise a skip to be delivered, often within 24 hours. You can then fill it with all of the waste you need and we will come to collect it once you're finished, taking it away to be recycled.
Saves Money
Rubbish collection can add quietly to your monthly expenditure, in ways you may not even consider – petrol from numerous trips to your local disposal centre and recycling site costs. By hiring a skip, you can save money by consolidating all costs into a one-time event and getting rid of a very large amount of waste in one swoop.
Better For the Environment
Carefree disposal of waste contributes to increasing pollution. You need to ensure that all your household waste is taken away regularly and timely so that rubbish does not accumulate and cause any nuisance to the neighbours. When Clear It Waste collects your skip, we will find the best way to dispose of it that causes little to no damage to your local environment.
With skip hire, you will be able to ensure clean households as well as clean roads and pavements. As well as this, you will contribute to keeping the environment clean and free from excess waste.
It's Convenient
Hiring a skip is like putting a disposal centre right in front of your house. You don't need to worry about things like opening times, fees or transporting large amounts of waste when it's in your front garden. Skip hire is a great idea for both personal household and businesses, as they allow the user to choose which size is best for them.
Improves Health and Safety
In terms of corporate clearing, hiring a skip helps to improve general health and safety around the building. Having piles of rubbish or broken furniture around the office is bound to cause a problem at some point so it is better to get rid of it in one go, something you can do when hiring a skip.
Using a Skip For Waste Disposal
You need to keep it in mind that if you are hiring a skip you must load all the rubbish by yourself, so make sure it is light enough for you to carry or bulky furniture is broken down so you are able to lift it without any chance of injury. You also need to have the appropriate permission from the council if you are planning on keeping the skip somewhere off your property.
You cannot keep hazardous, toxic and liquid materials in skips. This is mainly because skips are meant to be kept by the side of roads for over 24 hours and any hazardous or toxic items kept are left in it may cause environmental pollution and can even result in accidents. If you have some of this type of waste, you can arrange for a speedy collection from Clear It Waste.
However, you can dispose of Waste Electrical and Electronic Equipment (WEEE) items such as unwanted printers, gaming consoles, refrigerators and computers through hiring a closed top skip.
Rules Surrounding Skip Hire
Before proceeding with your skip hiring plans, there are a few rules you should know. This way, you won't be caught breaking any.
1. Skip Dimension
The size of skip must not be more than five meters in length and two meters in width, at most. This is to minimise the effects caused by the skips to your neighbours and local environment as well as protect your own safety.
If you believe that your waste is going to fill this size up and then more, you can always hire two skips or arrange for a quick pick-up and then ask us to return the skip to you to fill up again.
2. Where to Place It
Skips should be placed by the side of the road or on your private driveway, but the placement should be such that it does not block manholes or obstruct entrances to neighbourly premises. So, if you share a driveway with your neighbour then this location is not ideal.
As well as this, skips must also not cause any blockage to the drainage of surface water caused by rain or snow.
3. Hiring a Skip
You should only hire a skip from companies that are licensed to provide them. This is to prevent any problems arising during the project and making sure you have a reputable point of contact.
When exploring your options for skip hire, ask the company what the perfect sized skip is for your household waste – they are the experts so they should know best. They should also be able to give you a solid price for the hiring and discuss other options that would suit you.
If you have any specific questions about skip hire in Barnet, please get in touch with Clear It Waste. We're experienced in offering this service and have a team of customer service trained and knowledgeable individuals.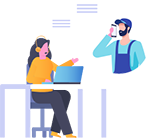 1.
Get in touch for your free, no-obligation quote.

2.
Book your collection online or with our friendly team.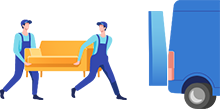 3.
We collect your waste and leave your area clean and tidy.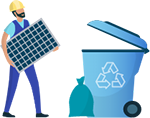 4.
Over 90% of the waste we collect is kept out of landfill.