Waste removal is essential for many reasons; keeping workspaces clean, health and safety compliant, ensuring properties stay free of rodent and insect infestation, and maintaining a pleasant and healthy work environment.
Clear It Waste is the expert when it comes to commercial rubbish removal in London. But commercial rubbish and waste cover a wide array of categories, and you may wonder if your situation applies.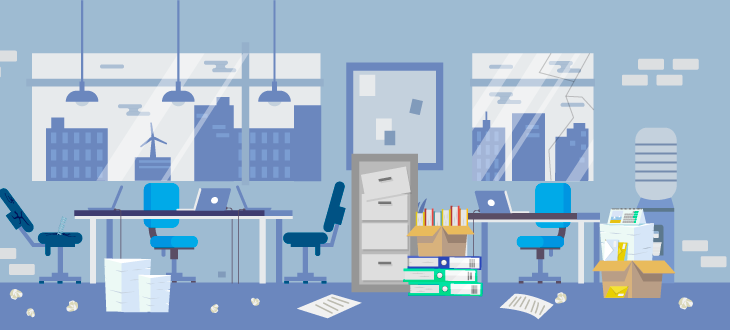 What is Commercial Waste?
The difference between domestic and commercial waste can be confusing. If you're wondering what commercial waste is, you've come to the right place. Commercial waste can include shop rubbish clearance and office clearances, through to construction and hardcore waste.
Construction and Hardcore Waste
Construction waste comprises all the rubbish you would expect from a construction zone. This can be:
Hardcore waste such as bricks, concrete, cement, ceramic, and tiles, along with stone and gravel.
Glass, resin, and plastic
Wood, composite, and MDF
Metal
Paints, polishes, varnishes, and other solvents
Glue, sealant, and waxes
Asbestos and other insulation
Whether from a big building site or a DIY project, construction waste removal can be tricky to organise. The same can be said for hardcore waste disposal—who wants piles of old bricks and broken tiles in their car?
That's why it's crucial to call in experts, who aren't intimidated by large amounts of hard-to-handle rubbish. As we're passionate about recycling and reusing, we separate all the waste for you, so you can be sure each piece of waste is disposed of correctly and ethically.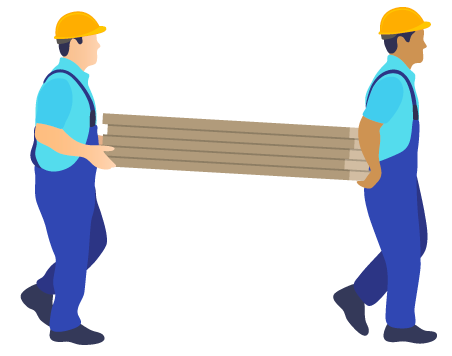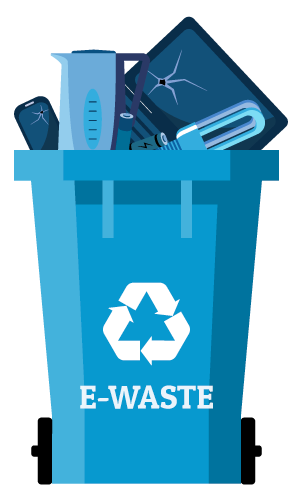 WEEE Waste Disposal
Not just the sound you make going down a slide, WEEE stands for Waste Electrical and Electronic Equipment. It can include:
Large household appliances including fridges, freezers, dishwashers, washing machines, and dryers.
Smaller household appliances, such as vacuums, toasters, blenders, irons, and hair styling devices.
Handheld tech, such as computers and laptops, mobile phones, and tablets.
WEEE disposal may be difficult for some, due to the hard-to-recycle or even dangerous components within, so why not let Clear It Waste dispose of your WEEE?
Confidential Waste
Confidential waste is what it says, waste you need to keep confidential. Examples of confidential waste are:
Personal documents, such as passports, birth certificates, bank statements, and other private correspondence.
Business documents, for example, client information, business bank account statements and details, and employee information.
We can help when it comes to disposing of confidential data. Whether in the physical form of paper copies or digital versions, it's vital to wipe this information and keep it away from prying eyes. Clear It Waste can help in both these aspects; in fact, we are experts in clearing data from old computers so you can rest assured your information won't fall into the wrong hands.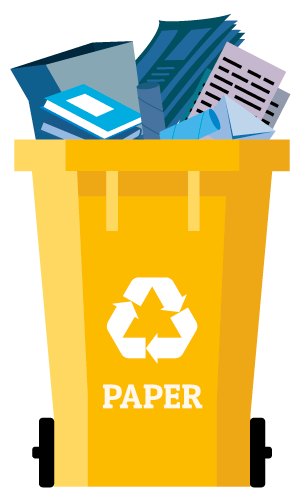 Office and Business Waste
Rubbish in offices and business premises can build up quickly, that's why you need a trusted office clearance company. In waste baskets and kitchen bins, without regular removal, you can soon find them overflowing. Without a proper waste removal service, you can easily find your workspace overrun with:
Waste paper
Food items
Ink cartridges for printers
Old office equipment
That's why regularly scheduled bin emptying with a trusted waste removal company is vital to ensuring a clean and healthy work and business environment.
Restaurant Waste
We don't need to explain how waste from restaurants and cafes can get really gross, really quickly. Leftover and expired food can build up quickly and, especially in the warm summer months, begin rotting. All this old food in bins can also attract rats, cockroaches, and other vermin. Regular removal by a waste removal company can mitigate these risks and help to keep your restaurant spick and span.
Even if the waste clearance you're after isn't filled with dangerous materials, for instance, if you're looking for shop rubbish clearance, or have a mountain of garden waste that needs removing. Clear It Waste can help with all of these goals.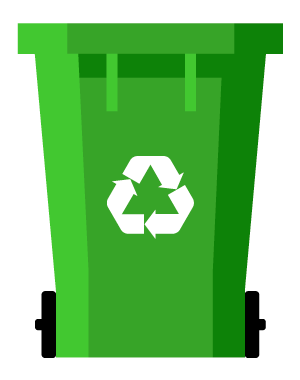 Commercial Waste Disposal Costs
Commercial waste disposal can cost a pretty penny. Whether it's the hours spent separating recycling from rubbish, the cost of using landfill sites, or the price of removing big waste, it can all add up.
You needn't worry about commercial waste clearance costs; Clear It Waste can help with all your waste removal needs at incredibly fair prices. You can start booking commercial waste removal for as low as £65.
Clear It Waste for All Your Waste Disposal Needs
Clear It Waste is the best around when it comes to all waste disposal needs—and that's not just us saying that. We're rated 4.7 on Trustpilot, and 4.9 on average across review sites.
If you're after waste removal in London then whatever services you need, whether they are domestic or commercial, Clear It Waste will be thrilled to help. You can book online with our online form, or give us a call on 0208 504 2380 if you want some advice on your unique situation. You can also drop us an email at [email protected] for any other questions.
Benefits of Clear It Waste's Professional Commercial Clearance Services
Clearing out a commercial space can be overwhelming, but professional commercial clearance services offer numerous benefits that save you time, effort, and money:
1. Efficient and Timely Clearances
Professional clearance services have the expertise and resources to handle commercial clearances efficiently. At Clear It Waste, we understand the importance of meeting deadlines and can complete the task promptly, allowing you to focus on other crucial aspects of your business.
2. Handling Expertise
Whether you need to clear out an office, retail store, warehouse, or any other commercial space, professional clearance services have the knowledge and experience to handle it all. Every member of our team is equipped to deal with various types of items, from office furniture and electronics to heavy machinery and hazardous materials.
3. Safe and Environmentally Friendly Disposal
Proper disposal of commercial waste is essential for both legal compliance and environmental responsibility. Our commercial clearance services ensure that waste is disposed of safely and in compliance with relevant regulations.
4. Cost-Effective Solution
While it may seem cost-effective to handle the clearance yourself, it often involves hidden expenses such as hiring additional labour, renting equipment, and arranging transportation. With professional clearance services from Clear It Waste, you get a comprehensive package that includes all these aspects, saving you both time and money.
5. Customised Solutions
We understand that every commercial space is unique. That's why we offer customised solutions tailored to your specific requirements. Whether you need a complete clearance or selective removal of items, we can accommodate your needs and provide personalised service.
Get in touch for a bespoke commercial clearance quote today