Fully-Licensed Garden Waste Collection in Lambeth.
A personal garden is a great source of joy to many people – tending to saplings, watching your plants grow and looking out over your perfectly manicured lawn is a gardener's delight.
However, keeping your garden spruced up all year long and seeing the flowers in full bloom involves a lot of hard work. You have to trim the leaves and branches, mow the lawn, weed out the wild plants and cut the small twigs to keep the garden to your standard.
After each season you also have to dispose of the dried plants and plant new ones. All of these activities produce a lot of rubbish, so it is paramount you have a fully-licensed garden waste collection team based in Lambeth on-hand to take it away.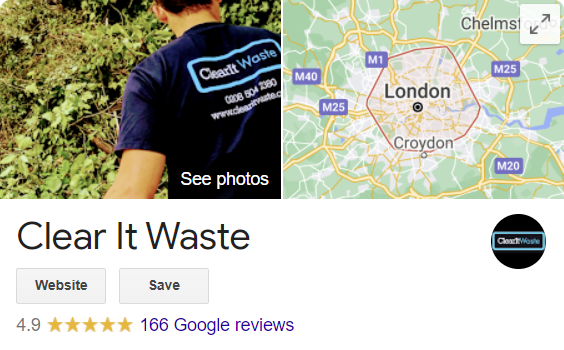 Benefits of Hiring a Professional Garden Clearance Team
When it comes to getting rid of your garden waste, it is often better to hire a professional team.
Keeping your garden neat is hard work enough, without adding in multiple trips to the disposal centre or bagging up the rubbish into different categories.
Here are a few reasons why getting some help from the experts is best.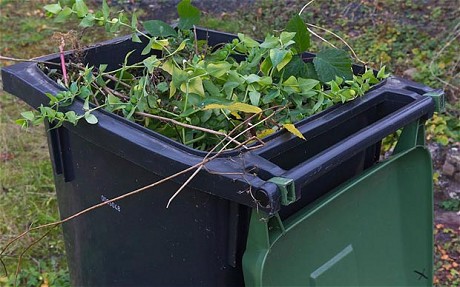 It's Quick
Hiring a professional team to carry out all aspects of garden waste clearance is your best bet if you do not want to get involved in the hassle of clearing the garbage or composting the materials.
Professional services such as a man with a van or regular collections can help with the clearance, leaving you to enjoy the garden you put so much hard work into.
It's Easy
As well as this, Clear It Waste will also clear all the unwanted bulky furniture from your garden. You do not need to do any heavy lifting or engage in tricky bagging, all you need to do is call us.
By simply getting in touch, you're securing a team who will be able to recycle material like grass cuttings, hedge trimmings, weeds, plants, shrubs and rotten flowers, and even tree branches up to 10-cm in diameter.
It's Environmentally Friendly
Due to the nature of garden waste, it can usually be broken down and used to make compost and further benefit the environment.
However, if not treated properly then it can cause unsightly piles of rotting plants or bushes, and unpleasant smells.
We are well-educated and researched in the act of recycling all areas of garden waste so you won't need to worry about what happens to your rubbish once we leave your property.
You'll Be the Priority
With Clear It Waste, you'll always know that you are our priority. We want you to have the best experience possible so we have a special focus on delivering good customer service.
As well as this, every member of our team has been vetted and trained, so we are sure you'll find their service to be more than satisfactory.
A Price Guarantee
Not only will you be receiving the highest standard of service, but you'll be getting it for a fair price too.
We won't ever add any hidden charges or made-up disposal site fees, the amount you pay will be communicated to you beforehand and we will be happy to give you a breakdown of the costs.
Type of Garden Waste We Collect
One of the biggest selling points of Clear It Waste is the variety of garden rubbish we are able to collect.
Where some companies may just take a few categories, we're proud to say that we able to rid your garden of numerous types of waste, including:
Flowers and foliage, from your flower beds or pots
Weeds you pull from grass, paths and decking
Timber
Grass cuttings
Branches
Heaps of soil
Plastic bags that soil or plants may have came in
Rubble
Leaves
Old Christmas trees
Plant Pots
As you can see, we're experienced in dealing with most types of garden waste, so will be happy to come and help with yours.
However, if you have a specific type of garden waste you need to get rid of that is not listed above then just give us a call.
We are sure we'll be able to help you out, no matter what you need removing.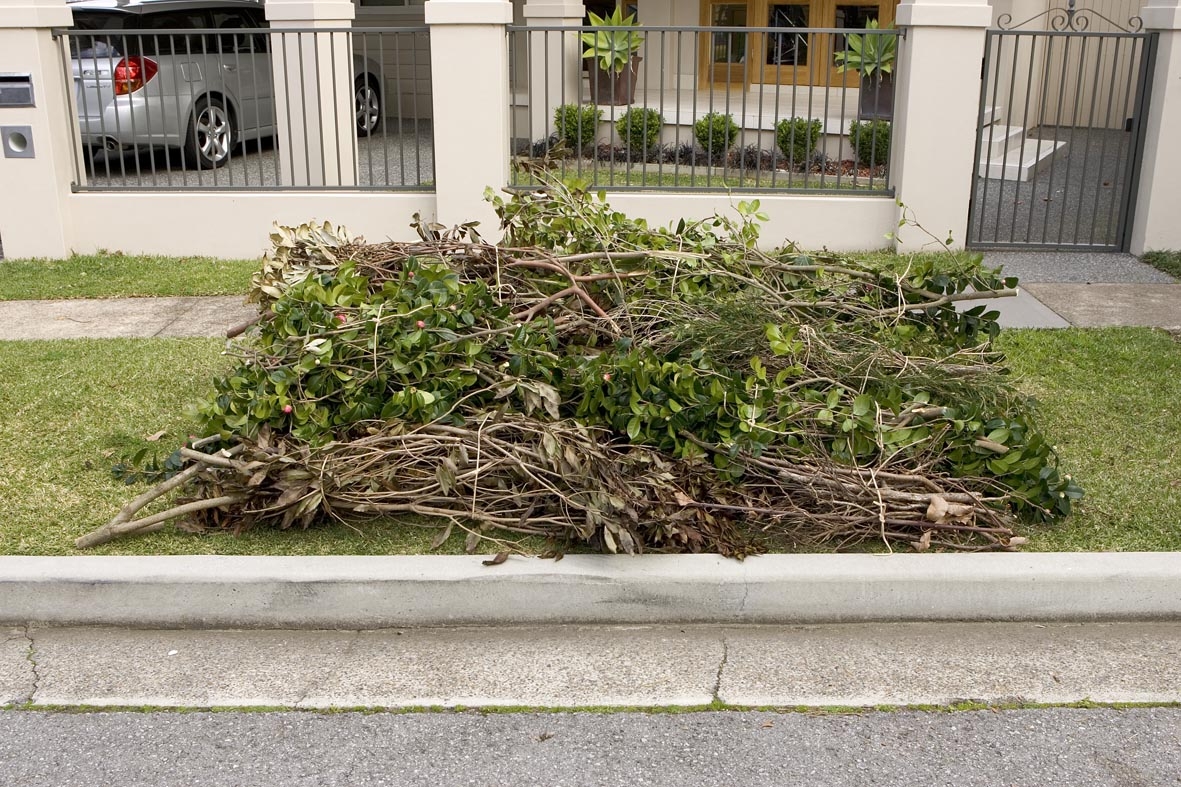 Garden Rubbish Collection FAQ
Can you take sheds or benches?
Yes!
We are able to take away all items in your garden you may not be able to handle on your own and will dispose of them in the best way for the environment. This includes sheds, benches, seating areas, barbeques, parasols and tables.
The pieces themselves can be whole or broken up, our team will be able to carry them to their vehicle and take them to the best disposal site possible.
Do I need to bag up my garden waste?
We don't need you to bag up your garden waste.
However, it may be easier for you as it will make the collection process speedier, easier and will mean that your garden looks tidier whilst you wait for our team to arrive.
What areas do you cover?
We have teams based throughout London and in Lambeth so we cover all areas in the capital.
Due to our locality, we are often able to organise same-day collections so you're able to get rid of the waste as soon as possible.
Do you provide the equipment?
If any specialist equipment is needed for your garden waste removal project, we will supply it. Usually this won't be needed for an average collection though.
How much does garden waste removal cost?
The total price of your garden waste collection will depend on how many items you need taken away. More bulky items will cost more than a couple of bags full of grass.
Always remember that Clear It Waste will offer you a transparent price that covers manpower and equipment.
All you need to do is contact us and outline the amount of waste you have and a member of our team will be able to run through the costs involved.
The price of garden waste collection in Lambeth in particular is very affordable.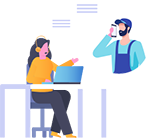 1.
Get in touch for your free, no-obligation quote.

2.
Book your collection online or with our friendly team.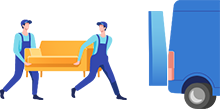 3.
We collect your waste and leave your area clean and tidy.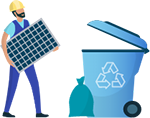 4.
Over 90% of the waste we collect is kept out of landfill.