The UK generates a lot of waste. In 2020, the UK generated over 27 million tonnes of waste—and that's just from households. Once we drop our bin bags into our black bins and they get carted away, it's easy to stop thinking about where the contents wind up.
Even if we do our due diligence when it comes to separating out the recycling, general rubbish, and garden waste it can be hard to know exactly what happens to all the things we dispose of.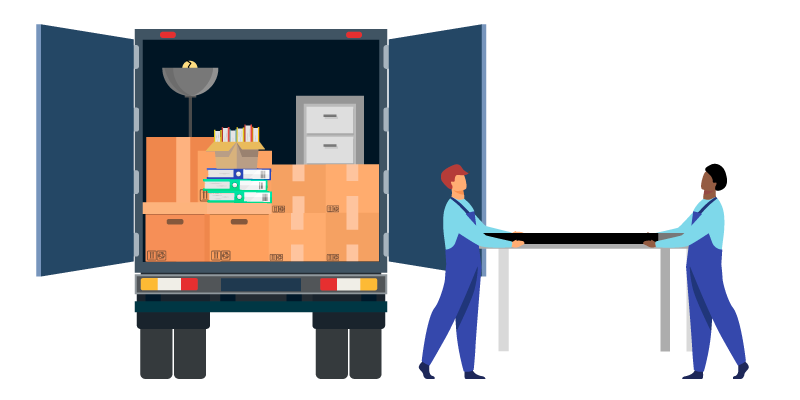 What Happens When a Private Company Removes My Waste?
The joys of using a private rubbish removal company, such as Clear It Waste, to remove your household rubbish begin before we've even shown up. The council requires waste to be separated into the correct categories before collection, meaning you have to know what household waste is and is not. If you find this process tricky, time-consuming, or even a little gross then thankfully good private companies will do the sorting for you. You just have to make sure we can get at it.

Once the rubbish is loaded up, we take it back to our facility, where it's separated into general waste, recyclables, garden waste, and hazardous waste such as WEEE rubbish.
From there we direct the waste to the proper waste stream—our aim is for most of the waste we collect to be recycled or reused. Our latest stats show that 80% of the rubbish we bring in goes to recycling and we're always looking for ways to improve on that.
Recycling and Reusing Your Waste
We've all been told that Reduce/Reuse/Recycling is the best way forward with our waste management and it's always something we aim for in our work—but why is that? Here are just some of the reasons why recycling is vital for our planet:

Easier on the Environment
Extracting raw materials can be damaging to the local environment. If items are recycled, it means less damage needs to be done environmentally to produce what we need.
Reduces Bulk of Waste Sent to Landfill
Landfills are far from environmentally friendly. Waste that ends up here can take hundreds of years to decompose, releasing greenhouse gases as it does so. The less reliant we are on sending waste to landfill, the better for the environment.

Sadly, however, not all recycling is created equal. Different kinds of recycling are not dealt with in the same way. For instance, white glass is easily recycled into other glassware and can be coloured. Coloured glass, however, has less of a recyclable "market" because it can only be recycled into more glass of the same colour. This means more coloured glass than clear ends up in landfill.
Plastic, meanwhile, is altogether more difficult to recycle. The soft black plastic typically used for things like ready meals is usually missed in council separation, due to the colour not being picked up, so it often ends up in a landfill.
Paper and card are much easier to recycle into more paper and card, though when they do slip through and end up in general waste, they go to landfill where they will decompose without oxygen and release methane gas.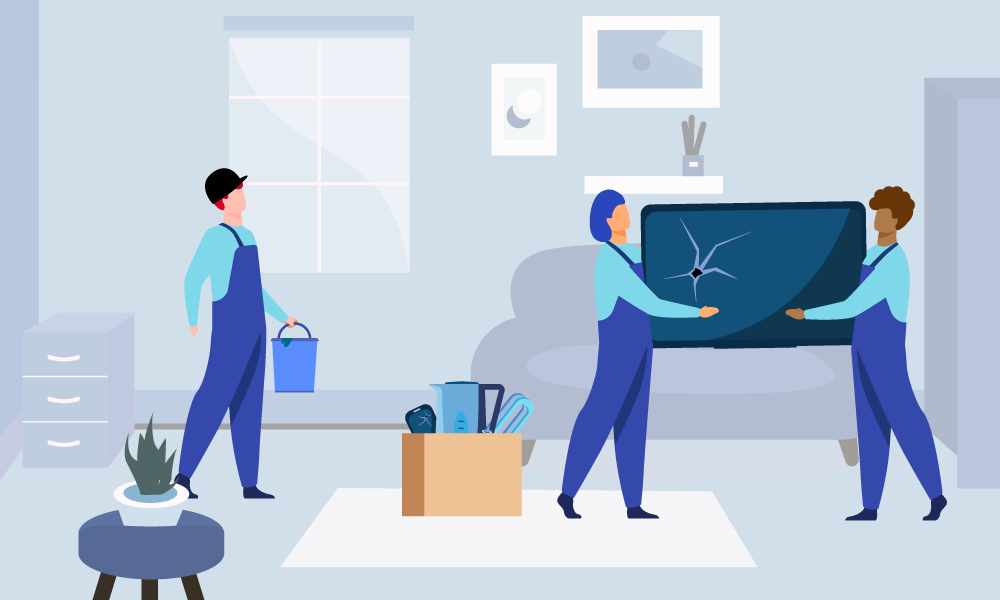 Anything that we pick up that is in good working order and could be reused, we send on so it can be, whether that is donating furniture to charities or separating electronics to be used for spare parts.
Our team are experts in all things recycling—we know exactly what to do with all kinds of waste, which makes our sorting system super streamlined. From the many different types of plastic to glass and metals, we know there's a place for everything.
What Happens to Waste in a Landfill
Waste that cannot be recycled either goes to an incinerator, where it is burned to generate electricity that is fed into the national grid, or to a landfill. A landfill is where waste is stored—it can either be a case of filling in a hole in the ground, or piled on top of the ground in a "land raise".
As the waste in landfills cannot decompose properly, it sits where it is for years or even generations. While there, toxins can leach into the surrounding soil and can release methane gas.
It is the greenhouse gases, including methane, that are the biggest worry. They're generated when organic waste is squashed down and decomposes without oxygen. They have a direct impact on global warming and also create a significant fire risk.
When a landfill is full, it is covered with clay and a layer of plastic, with a few feet of soil placed on top. Some landfills will have vents that release the gasses produced into the air, and others have pipes installed to syphon the gas away to use as fuel.
What Happens to My Waste After the Council Collects it?
Councils have a legal obligation to collect regular household waste, whether that's general rubbish, recycling, or green waste.
But most councils also offer a service to collect other household items such as sofas and fridges, for which they charge a fee. When these items can easily be recycled, most councils will try to do so, but in most cases, the items will be taken to landfill.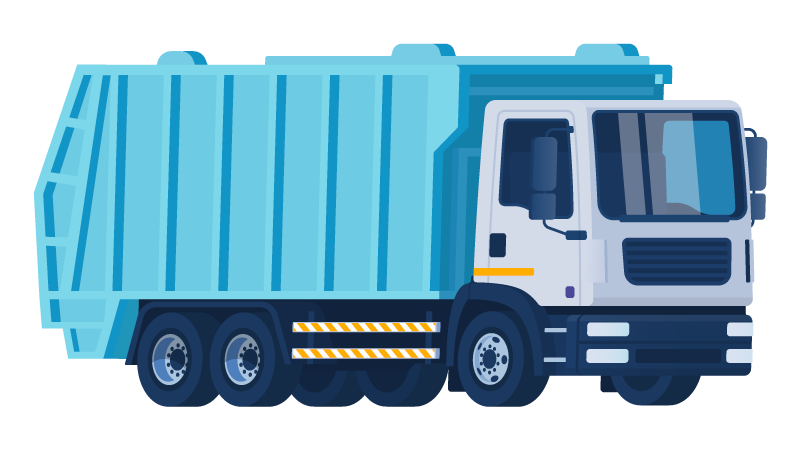 Why Choose Clear It Waste for Waste Removal?
When it comes to rubbish, Clear It Waste are the experts. We cover all types of waste collection.
Whether you want a large waste removal in London, or are trying to figure out the differences between private and council waste removal, the friendly team at Clear It Waste is happy to help.
We pride ourselves on our expert knowledge and professional service. There's a reason we have 4.7 stars on Trustpilot.
Our waste carrier's license means you can rest easy, knowing that your waste will be collected and disposed of in an ethical and law-abiding manner. We even make the collection extra easy, by filling out the waste collection forms for you.
We can offer you a no-obligation quote, to ensure you're getting the most for your money. We also have a same-day collection service, which even operates on weekends and bank holidays, so we're ready to help as soon as you need us.