Meeting All Of Mayfair's Waste Collection Needs.
Home of hospitality, Mayfair's iconic and lively atmosphere means that the neighbourhood accumulates tonnes of waste each day. A first-class area deserves a first-class solution, and Clear It Waste is proud to offer a professional, experienced and sustainable waste removal and disposal service throughout Mayfair.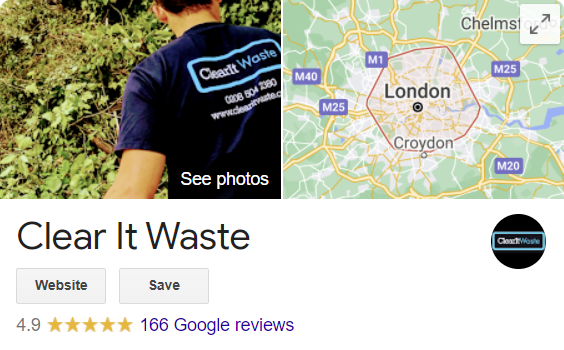 Why We Love To Serve Mayfair
In addition to the Georgian townhouses, gourmet eateries and exquisite shopping experience that Mayfair has to offer, Mayfair also has a unique history and vibe that we love being a part of.
The fashionable and thriving district of Mayfair is home to a variety of commercial and residential properties, and we have a whole host of clients in the area who request our services time and time again.
Could you be one of them?
Wondering What We Can Do For You?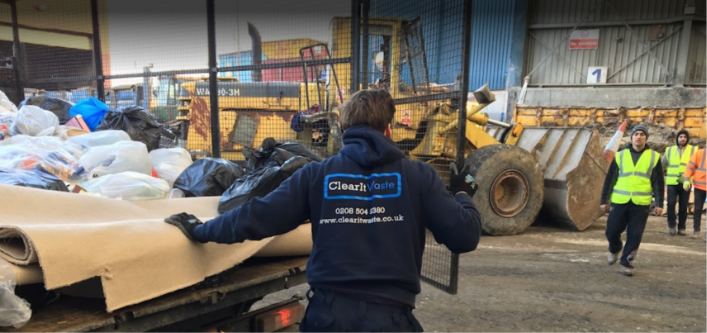 Clear It Waste operates a wide range of services throughout Mayfair, but here are a few of our most popular services:
Routine waste collection
Emergency clearance and disposal
Commercial waste collection
Domestic waste removal
Furniture removals
Food waste collection
Why Choose Us For Your Rubbish Removals In Mayfair?
With an array of waste management solutions on offer throughout Mayfair, there are a few reasons why you should choose Clear It Waste:
We Offer Fixed and Reasonable Quotes
Mayfair can be expensive, but rubbish removal services don't have to be. We offer all of our customers a fixed, transparent, no-obligation quote when they enquire about our services. After all, with competitive and affordable prices like ours, we are proud to show them off.
So, whether you are looking to book a major commercial clearance service or are simply looking to get some furniture collected and disposed of, you can count on Clear It Waste to offer some of the best prices in Mayfair.
We Offer Appointments To Suit Your Routine
Whether you are running a luxurious, dynamic hospitality business or are just looking to fit a domestic clearance around your hectic routine, Clear It Waste is on hand to provide quick and flexible appointments to take away your waste. Our teamwork evenings and weekends to ensure that we can reach you as and when you need us.
We also offer everything from emergency removals to routine clearances, so there really is a service for everybody.
We One Of Mayfair's Best-Reviewed Removal Services
We put emphasis on client satisfaction, so our reviews from existing clients speak volumes.
In fact, we are proud to say that we are among the best-reviewed removal services in London and Mayfair, having received plenty of praise and kind comments about our work. With reviews like ours, it is no wonder our clients use our services time and time again.
We Deliver An Unmatched, Professional Service
Exceptionally high standards of service are delivered throughout Mayfair, and our waste collection service is no exception.
We only deliver the best, most experienced and highly trained teams to complete your rubbish removal, meaning we can promise a high level of skill and care at all times.
Our team takes pride in their work and results, and we are yet to receive a single complaint.
We Know Mayfair Like The Back Of Our Hand
From the busiest streets to the best local spots, our team is fully experienced working in Mayfair and know the area like the back of our hand. Having spent years serving the area already, we know the best places to park, the safest ways to collect waste and how to find your property in no time at all.
What's more, we know that much of Mayfair's residential properties are flats or apartments, and we have adapted our services accordingly, from the size of the team we send out to the procedures we use and the vehicles we take.
We also know that the people of Mayfair are among the busiest in London, so we ensure prompt, efficient and professional services at all times, allowing you to get back to your daily routine with minimal hassle.
We Give You Peace of Mind
Today, more than ever before, how you get rid of your waste matters. When you book a clearance and disposal with Clear It Waste, you can rest assured that all of your waste will be managed legally, ethically and responsibly by our teams from the minute we arrive. We deliver considerate and mindful services that you can rely on.
Our Commitment To Recycling Mayfair's Waste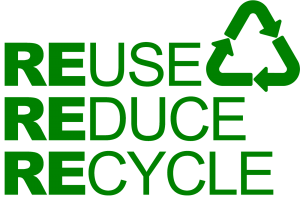 How We Ensure Ethical and Sustainable Disposal
We form strong partnerships with charities to increase the amount of waste that can be reused.
We take our time to disassemble your waste in order to sort it into different materials, as this allows us to ensure that each and every bit of your waste can be recycled.
We meet our ambitious recycling targets and look to improve our target consistently.
We are experts at managing complicated waste, such as construction waste or WEEE waste.
We seek out the most eco-conscious, accountable and sustainable ways to get rid of your waste.
Helping Mayfair Recycle Their Waste
At Clear It Waste, we are determined to recycle as much of your waste as possible, with an impressive recycling target to prove it.
We recycle over 80% of all waste that we collect, meaning that when you hire us to collect your waste, you can rest assured that you are doing your bit to look after the environment, and avoid contributing to overflowing landfills.
Frequently Asked Questions (FAQs)
Do you offer clearances for hotels, restaurants and other hospitality venues?
Yes! The vast majority of our clients in Mayfair are hospitality venues, so we have plenty of experience and packages to suit these kinds of properties and waste types.
I live or work on a very busy road, will you still be able to collect my waste?
Thanks to our years of experience working in Mayfair, we are able to collect your rubbish no matter where it is situated. Our team has the appropriate skills, vehicles and knowledge to get to you wherever you are, safely and professionally.
I work throughout the week, do you offer weekend appointments?
Absolutely. Our team works throughout the weekend to ensure the busy people of Mayfair can still benefit from our services. In fact, we also offer evening appointments, too. If you want to find out more about when we can visit you, get in touch with our friendly team who can discuss times and dates with you.
Do you offer more regular waste collection services?
If you are looking for routine waste collection services, then you are in luck. Clear It Waste offers flexible routine appointments to meet your specific needs. To discuss our availability further, call us today.
Is there any waste you won't collect?
It is very rare that we come across waste that we cannot handle, as we are experienced in handling everything from WEEE waste to construction waste. Although, if you have a specific kind of waste that you are unsure, we collect, get in touch to find out.
I have a last-minute event, can I book an emergency collection?
Definitely! We offer emergency rubbish removal services throughout Mayfair, subject to availability.
Will Westminster City Council collect my waste?
Aside from routine bin collections, you may have to wait a while for your local council to arrange a collection for your waste, and you will still be charged. By contrast, you can book a professional waste removal company for fast, efficient and stress-free experience at a similar cost.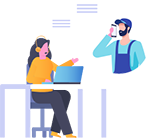 1.
Get in touch for your free, no-obligation quote.

2.
Book your collection online or with our friendly team.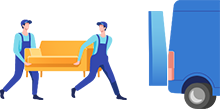 3.
We collect your waste and leave your area clean and tidy.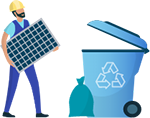 4.
Over 90% of the waste we collect is kept out of landfill.