Proper collection and disposal of Garbage
The issue of proper collection and disposal of garbage has gained importance with the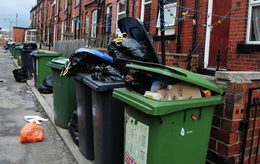 increase in garbage throughout the city and realization of the consequent threat to environment and human health. Waste has been piling up in landfills taking up more and more areas with each passing day. It is polluting the land, the underground water resources, vegetation as well as the air. This has called for minimization of waste generation and efficient management of the material that is coming out of domestic and business premises. The W1 Mayfair area is no stranger to this problem and several companies are engaged in managing this problem in the area. We have been engaged in rubbish collection in W1 Mayfair for quite some time.
Our expertise
We are offering rubbish and waste disposal including general rubbish collection, hardcore waste removal and basement dig outs. We are also managing WEEE material, clearing houses and gardens as well as shops and hotels. General waste collection has a vast scope since a wide variety of material come with this tag. Therefore, if you are a resident of the W1 Mayfair area you can get any sort of material from your household premises removed.
Domestic rubbish
We attend to household rubbish collection needs of the area. Our domestic rubbish and waste management includes removal of construction and renovation rubble, clearing garbage from house, removing garbage from garden and garage, removal of all the general rubbish such as containers made of plastic, tin, glass, corrugated paper, paper or cardboard, plastic items, wrappers, rejected food items, vegetable scraps, spent battery etc. We also offer daily collection.
We have experienced and knowledgeable people who are adept at separating each class of material and then remove them to su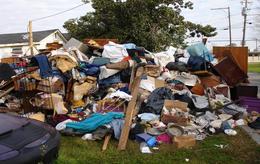 itable places either for recycling and recovering or for disposal in landfills. Our motto is to bring down landfills and increase recycling in line with government directives. However, the responsibility of bringing down generation of waste lies with you. You need to see to it that only things that in no way can be reused in domestic infrastructure are thrown out. This will help minimize the pressure on land, water, air and human health.
Commercial garbage
Material discarded from commercial units makes up for a major portion of waste generated throughout the city. Moreover, the material coming out of industrial units is more hazardous and toxic in nature, and need to be handled carefully lest they should harm the people handling them as well as the environment in general. Hotels, restaurants and shops are again a different category of junk generator. They generate mostly food and vegetable scraps which are compostable and can be made into fertilizer.
WEEE
Electronic and electrical material thrown out of household and commercial units takes up a large portion of the combined household and commercial waste. Such material is toxic to the environment and this has necessitated the formulation of WEEE guidelines. These guidelines state that it is compulsory to recover from electronic and electrical junk at least 4 Kg of material per citizen per year. We endeavour to stick to the guideline by recycling and recovering material from all such item from household as well as commercial entities.