Increasing human settlement, tourist inflow and shopping activity has led to an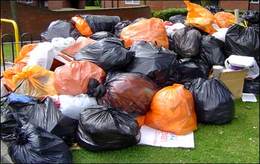 increase in the amount of waste being generated throughout the WC2 Covent garden area. This has had its share of woes on landfills and the environment which has led to awakening up of the municipal authorities regarding a streamlined procedure to manage the problem. Several agencies have come up for rubbish collection in WC2 Covent garden area. But not all of them are equipped well enough to handle all sorts of material. We are engaged in such activities for some time and are able to handle every sort of material discarded from households as well as commercial entities.
Our services
We collect and dispose of both office and commercial junk and that includes pretty much every kind of material. We collect all the recyclable as well as non-recyclable, hazardous as well toxic, biodegradable as well as non-biodegradable junk. If you want to get rid of rubbish and waste generated in your household, commercial or industrial premises just give us a call. Our team will be on your door to assess your requirements. Depending on the amount and nature of it you may have to agree to a daily or weekly lifting.
Rubbish collection services
We offer the whole gamut of garbage management that include domestic, industrial, office, household, and garden, hotel, restaurant and shop garbage clearance, general waste collection, removal of construction and renovation rubble, basement dig outs etc. We also undertake exclusive WEEE management. Thus whatever be the material discarded from your domestic or commercial premises we can help you get rid of it.
Domestic garbage
Thi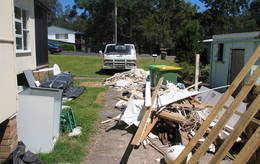 s consists more or less of waste paper, cardboards, various containers of tin, plastic, and glass, various kinds of wrappers and boxes, some spent battery, spent Mobil and acid from garden and garage clearance, compostable material from garden clearance, junk electrical and electronic items etc. Some of these materials are recoverable while some are not. Some are toxic while others are not. Our men will categorise all these material into different classes and arrange for separate disposal routes for each class. If there is a gathering in your house, and there is a material lying for disposal then give us a call; we also go for one-time removal.
Commercial rubbish
Rubbish coming out of offices consists of lot of paper, cardboards, wrappers, WEEE junk and others while that coming out of hotels and restaurants mostly consist of waste food items and vegetable scraps. Industrial waste, on the other hand, consists mostly of toxic and hazardous material. We are offering our management services for all these material generated in a variety of commercial enterprises. Once you call us for garbage management we will send a team of professional experts. They will assess the material regularly as well as occasionally discarded from your premises and recommend relevant steps for getting rid of them. You may need a daily collection or a weekly collection depending on the nature and amount of junk generated.