Irresponsible disposal of waste has been wreaking havoc on the environment and the result is here for all of us to feel and see in the form of global warming and changing the climate. Authorities have woken up to the challenge and have laid down principles for disposal of material. Sticking to the guidelines will surely streamline the process of rubbish collection in WC2 Holborn. However simple it may sound, it is not an easy task. The agencies tasked with collecting material discarded from household and commercial units must have professional experts in their rolls. Such professionals are knowledgeable about various kinds of items and their disposal routes. We are engaged in rubbish collection in WC2 Holborn area. We are sticking to the government policy of maximum recovery and minimum removal to save the environment and stop land filling. We have all the resources to comply with government regulations in this area.
Rubbish collection by professionals
Garbage collection by professionals is our hallmark. Such professional staff is able to differentiate between different kinds of rubbish. They are aware of the specifics of handling different types of material as well as their mode of aggregation and removal. With them you will not have to worry about categorizing the material thrown out of your premises into different classes; they will take care of that.
Services
We are offering the whole host of waste management including WEEE collection, house, shop, hotel and restaurant clearance, hardcore junk removal, basement digs outs etc. With us you can remove the material discarded from your office and home daily.
Rubbish and waste collection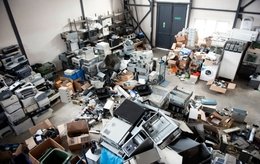 We collect junk generated through both commercial and domestic activities. Whereas commercial offices generate a lot of paper, cardboard, toxic electronic and electrical and hazardous rubbish, domestic activities produce a lot of plastic, glass and tin containers, compostable material as well as some toxic and hazardous material. We collect every kind of waste from your office and home and dispose of them according to guidelines. We recycle all the waste paper and plastic material. For WEEE items like defunct computer monitor, printer, scanner, refrigerator, television etc we stick to the target of recovering at least 4 Kg of material per people per annum.
Types of garbage
We are adept in managing all kinds of junk generated through household and commercial activities.
Household rubbish
We collect all material left by households such as tin, plastic, and glass containers, paper cartons, waste and other papers, garden waste such as tree trimmings, dry leaves, and branches, garage clearance items etc. Our team of experts will sort all the discarded material, separate them into different categories and dispose of each of them according to laid down criteria.
Commercial waste
Commercial offices abound in discarded paper, electrical and electronic item as well as hazardous material. Our professional staff will sort each of them into recyclable and non-recyclable categories and handle the hazardous stuff in line with criteria laid down for such material.
For the junk management requirements of your household or commercial premises, you can count on our experience and expertise.