Fast rubbish removal services
The subject of rubbish removal is not so innocuous as it may sound. There are a lot of niceties and complexities involved in the process of rubbish removal London. This is mainly because of the increase in population, spread of the city and changing nature of waste in keeping with the changing lifestyle of people. Owing to all these factors, waste removal London has taken a new dimension over the years and has evolved into an industry.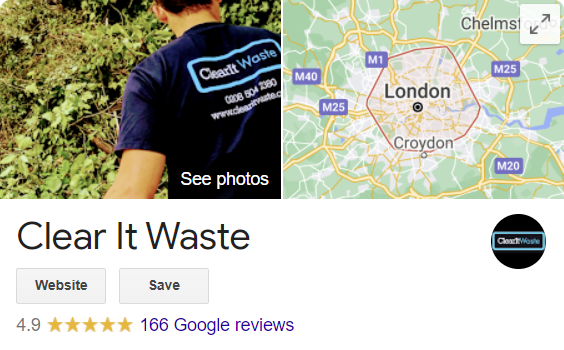 Same day rubbish removal in London
Companies engaged in rubbish removal must keep pace with the changing regulatory environment in waste removal and be able to adopt new knowledge and equipment. This will help in getting various kinds of rubbish removed from commercial and domestic premises. We are engaged in removing all kinds of rubbish from commercial as well as domestic sector.
Household waste removal in London
If you are thinking of removing the rubbish from your house on a regular basis or an occasional waste removal on account of garden and garage clearance or for removing the leftovers of the party last night you can depend on us. We will send our personnel for collecting rubbish from your house. They are efficient in removing non- recyclable rubbish as well as recyclable rubbish. We segregate the waste into different categories according to its route for disposal and dispose off these items accordingly.
For domestic waste removal you can also hire skips from us, and this is surely a cheaper option. However, there are hassled associated with skip hire. Firstly, you have to collect and load all the waste by yourself. You will not get a labour. Secondly, you have to acquire permit for placing the skips on the roadside otherwise you may be slapped with hefty fines. Thirdly, you will hardly ever know if all the junk from your neighbour's house is ending up in your skip. You may be paying for removal of rubbish generated by your neighbour.
Rubbish Removal London Reviews

Rubbish all over my London Place! I need to call Clear it waste for my rubbish removal! I always call and surprise them for removal of my garbage. They are always ready anytime! Try it and you will be surprise on how fast they work! Till next time guys for my next surprise of waste removal!
Google User
Commercial rubbish removal in London
We are also collecting rubbish form commercial premises throughout London, and if you own a commercial activity in London you can contact us for a regular and comprehensive waste removal.
There are a lot of recyclable, non-recyclable, toxic and hazardous waste generated through various commercial activities throughout London. Commerce rubbish has got a wide coverage and includes paper, cardboards, waste food stuff from hotels and restaurants, various chemicals, batteries, and electronic waste products such as defunct scanners, monitors, printers, other computer peripherals and some defunct electrical equipments.
We divide the waste product into different categories and place them into different skips or dumpsters. While cardboards and papers can be recycled comprehensively, glass bottles and broken glass items can also be recycled, but involves lot of segregation for different makes of colored and colorless glass. On the other hand the electronic and electrical waste should always be disposed off in accordance with the norms of WEEE guidelines.
Confidential data destruction
If you are doing away with your old computer or hard disk you should ensure that the data in it has been completely erased so that malicious elements are not able to recover any confidential and sensitive data. Our experienced personnel are able to make sure that all the data in your computer has been done away with before you are throwing the item in the junk yard.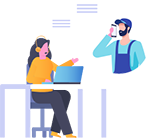 1.
Get in touch for your free, no-obligation quote.

2.
Book your collection online or with our friendly team.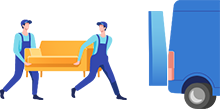 3.
We collect your waste and leave your area clean and tidy.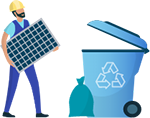 4.
Over 90% of the waste we collect is kept out of landfill.