Effect of garbage disposal & waste clearance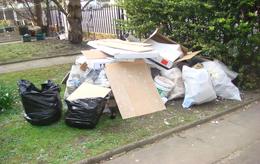 Proper waste clearance has gained immense importance with the discovery of various environmental effects of rubbish such as global warming, air, water and ground pollution etc. Open dumping is being steadily discouraged to prevent further spread of dumping grounds and arrest contamination of underground water level as well as soil and vegetation in EC1 Barbican. Various policies have been developed to minimise the generation of waste as well as to minimise the effect of garbage disposal. We abide by the policies in this regard while carrying out rubbish clearance EC1 Barbican.
Various kinds of material
There are various kinds of material discarded by households and commercial entities in the area.
Household items
Items discarded from households such as plastic, glass, tin and paper bottles and containers of vario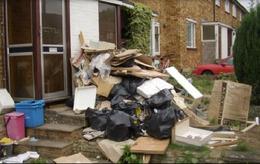 us shapes and sizes, packing boxes, garden rubbish items such as tree trimmings, dry branches, leaves, and flowers, broken crockery items and some other occasional items make up the bulk of household garbage. Most of this rubbish can be recycled or made into compost. So such types of material do not really have much of an impact on the environment. However, occasional defunct electrical and electronic items are toxic and need to be dealt with according to WEEE directives.
Commercial items
While the items discarded from hotels and restaurants consist mainly of food items and vegetable scrapping along with some plastic, tin, glass or tin containers, shops produce a lot of paper and other kind of rubbish. On the other hand offices produce a lot of waste paper and defunct electronic items such as computer and its accessories, flash drives, CD ROMs, RAMs etc. While the rubbish from hotels and restaurants can be made into compost and used as fertiliser some other material like paper, plastic, tin and glass can be recycled to manufacture new items. However, electronic and electrical items need to be dealt with in such a way that at least 4 kg of material can be recovered from such waste in accordance with WEEE policies.
Industrial garbage
Industrial garbage on the other hand consists of hazardous material such as various kinds of chemicals and chemical laden containers. There are various methods for disposing industrial garbage.
Waste clearance method
Ocean dumping, open dumping, sanitary landfill, incineration and recycling are some of the methods adopted to clear garbage. Among these the best method is recycling since it saves natural resources and energy and prevents pollution. Incineration also prevents pollution to some extent, but it is quite expensive and requires high energy input.
Household waste clearance
With increasing population and urbanisation household waste are increasing at a feverish rate and contributing more and more to environmental degradation. Thus proper household waste clearance plays an important role in minimising the impact of garbage on the environment. The saving grace is that most of it can be recycled if the company engaged with the task adheres to the principles of recycling and WEEE guidelines which we have been doing scrupulously. You can contact us for your garbage removal and disposal needs, either regularly or occasionally. A call from your end will solve all your problems regarding garbage at your premises.