Barbican's Most Reputable Waste Removal Service
With the Barbican Centre at its core, Barbican is packed with a love and talent for the arts. So what you may not think of when you picture this area is waste management but it is still an important aspect of keeping the surroundings clean and tidy.
Hiring a reputable waste removal service will not only allow you to get rid of excess unwanted rubbish from your home but will also mean that you can be safe in the knowledge that the job will be done well.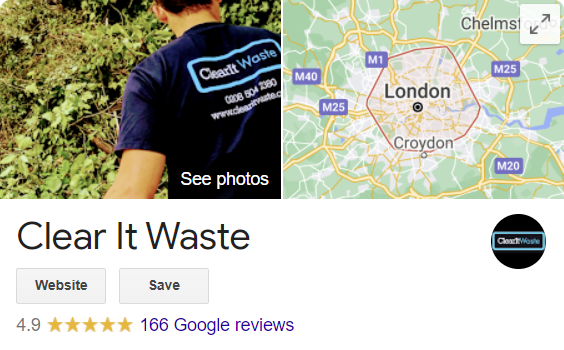 Waste Removal and the Environment
With increasing population and urbanisation, household waste is increasing at a feverish rate and contributes to overall pollution. Due to this, proper household waste clearance now plays an important role in minimising the impact of garbage on the environment.
The saving grace is that most household waste can be recycled if all instructions associated with the disposal material or goods are adhered to, such as following WEEE guidelines. You can contact Clear It Waste for your garbage removal and disposal needs, organising either regular or occasional collections.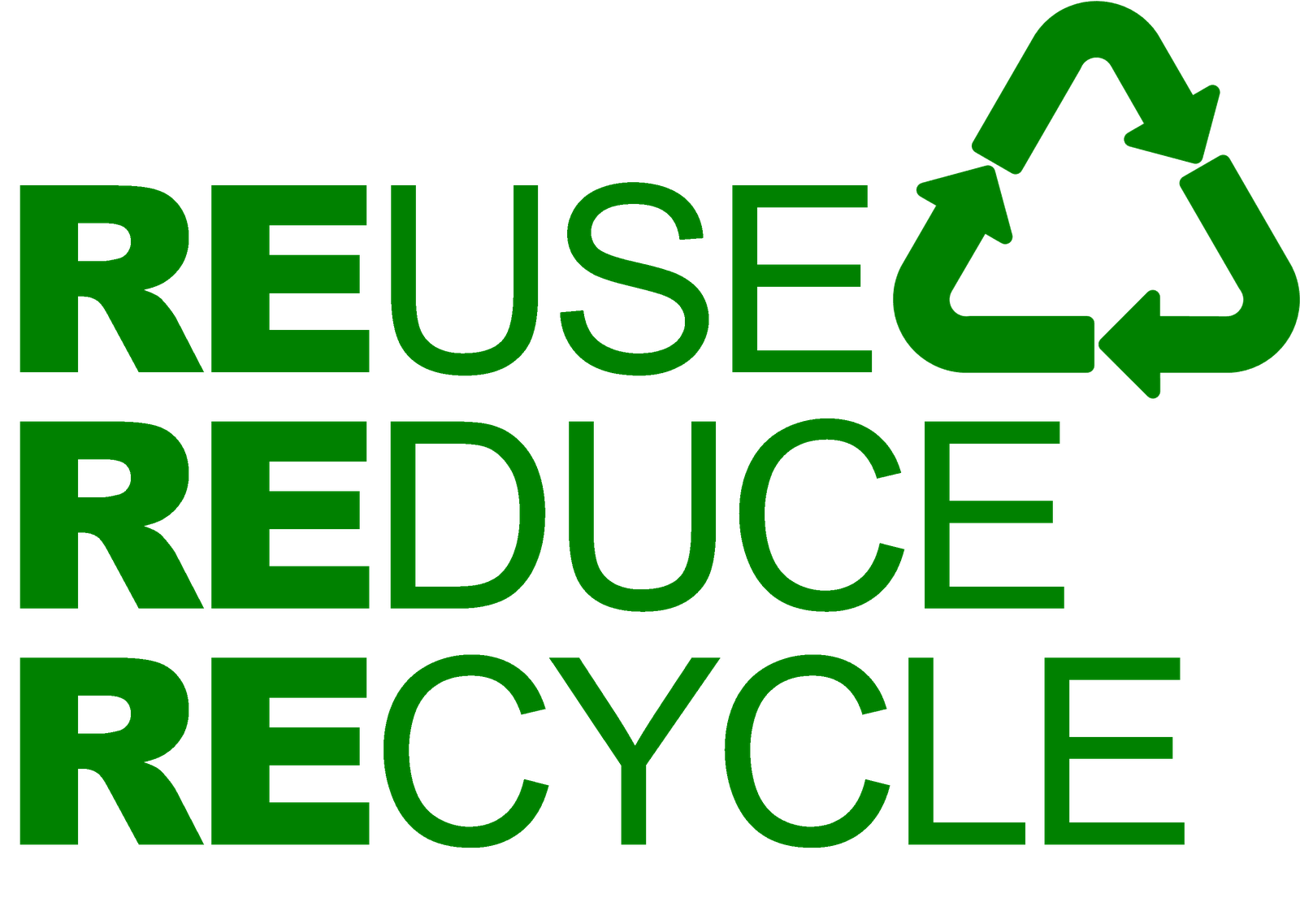 What Items Clear It Waste Can Take Away
Household Items
The main bulk of your excess waste will probably be made up of household goods that don't fit into your bin. Household items discarded from your home include everyday things like:
Plastic
Glass
Tins
Containers of various shapes and sizes
Packing boxes
Garden rubbish items such as tree trimmings, dry branches, leaves, and flowers
Broken crockery items
A lot of this rubbish can be recycled or made into compost. Due to this, these types of material do not often make a big impact on the environment. However, if disposed of in large quantities and in an improper manner, then it starts to cause trouble.
Save yourself the hassle and potential risk by hiring a professional team to remove household items from your house, sort and organise them and take them to a nearby recycling centre.
Commercial Items
Items discarded from hotels and restaurants consist mainly of food items and vegetable scraps along with some plastic, tin, and glass or tin containers. Whereas, offices usually produce a lot of waste paper and broken electronic items such as:
Computers
Accessories (flash drives, CD ROMs, RAMs)
Printers
Scanners
Fax machines
Corporate office clearances is something we specialise in and can help you to remove items from your business premises, whether it's a full clear out or just a small-scale rubbish removal in London.
When businesses are moving, it can seem like a dauntless task to get everything sorted in the new place and old. Don't try to handle this massive job by yourself and do yourself a favour by letting other people do the hard work.
Industrial Waste
Unlike the above areas of rubbish, industrial waste often consists of hazardous material such as various kinds of chemicals and chemical laden containers. There are various methods for disposing of this industrial rubbish, each one needing special equipment and specific precautions.
Professional clearance teams will have the specialist knowledge needed to carry out the disposal task in a manner that protects the local environment and rids you of all industrial waste.
How Much Does Waste Clearance Cost in Barbican?
There are a few factors that determine the cost of waste clearance, some of them are:
Type of waste – Different materials will cost different amounts to collect and dispose of.
Skip hire – If you decide to hire a skip, there are various costs associated with it but is usually the cheapest form of waste collection and disposal. However, there are also restrictions on the use of skip hire. You cannot use it for toxic, hazardous and liquid materials.
Skip permit – There are some companies that stipulate that you have to purchase a skip permit yourself. Make sure you check with the company itself before you commit to having a skip to avoid any surprise charges – at Clear It Waste, we will not expect you to organise or pay for the skip permit.
Amount – Usually, the more waste you have, the more cost effective clearance is. This is because you can fill up the team's vehicle without worrying about paying any extra fees.
Frequently Asked Questions (FAQ)
Do you offer specific time slots?
When you book, you will be offered a choice of time slots. We do this so you can fit our waste collection service around your own busy schedule and will always try to stick to this time.
If any unforeseen circumstances arise, we will make sure we contact you as soon as possible.
Where can't you collect waste from?
We will always try our best to collect as much as your waste as possible, but there are some areas we cannot collect it from. These include in attics of basements and locations our team will be put in danger such as climbing up unstable or crumbling stairs.
Are your services environmentally friendly?
We pride ourselves on being environmentally friendly through recycling as much waste we can from what we collect, always looking for the best option in regard to our customer's local environment. However, we are also constantly looking for ways to lessen our carbon footprint so will be open to all suggestions.
How much does your waste removal cost?
The total price heavily depends on the amount of waste you want us to remove, but here is a quick guideline:
Minimum – £50 + VAT
⅛ truck – £65 + VAT
¼ truck – £95 + VAT
½ truck – £175 + VAT
¾ truck – £265 + VAT
Full truck – £325 + VAT
If you want a more exact quote, then contact a friendly member of the team and they will be more than happy to go through our prices. They may ask for pictures of the rubbish in order to give you an accurate price.
Can I book online?

Yes! We have an online booking system where you can give details on the amount of waste you need collecting and what times you're free.
A member of the team will then be in touch to confirm your time slot and then all you have to do is wait for your waste collection service in Barbican.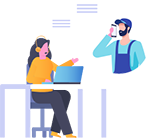 1.
Get in touch for your free, no-obligation quote.

2.
Book your collection online or with our friendly team.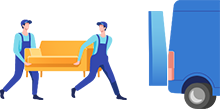 3.
We collect your waste and leave your area clean and tidy.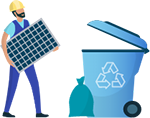 4.
Over 90% of the waste we collect is kept out of landfill.