The Leaders of Waste Collection in Clerkenwell.
At some point or another, everyone will need to use a waste collection service during their lives.
It may be after a large-scale renovation, a simple spring clean or general rubbish removal. Whatever it is, you need to choose the waste clearance provider carefully and because of this it's best to go with the leaders in Clerkenwell.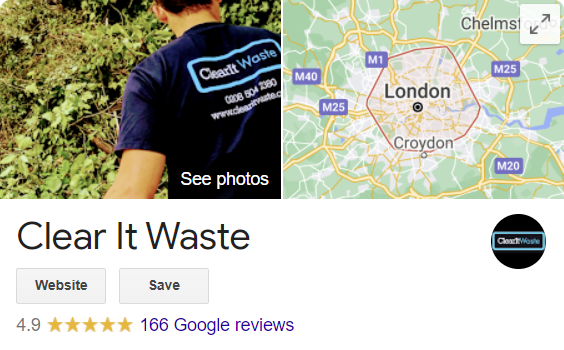 The risks of choosing a service provider that is not as experienced, knowledgeable and equipped as Clear It Waste are numerous, they include:
Hefty fines – Some areas of waste need to be disposed of within specific guidelines. This includes Waste Electrical and Electronic Equipment (WEEE) and other hazardous materials. If you or the service provider does not follow these guidelines then there is a risk of you facing expensive fines. Doing your research and choosing the best waste company will save you money and hassle in the long run.
Unsatisfactory work – Cheap waste clearance companies are cheap for a reason, they cut corners. In order to save money, they will do the bare minimum and charge you fees for small extras. You'll find that after they have finished, the work they carried out was not to your standard which means you'll either have to do it again yourself or hire another team to complete the job for you.
Damage to the environment – A lot of other clearance companies do not have a focus on protecting your local environment, so will take your waste straight to the landfill. This included materials they could have recycled and hazardous waste. The lasting effect this has on the environment is huge and so should be avoided at all costs.
A Cost-Effective Solution to Waste Removal
Waste clearance is often a time-consuming activity for you to carry out yourself since it involves separating waste into different classes, transporting these various categories of rubbish and then arranging for specific routes of disposal.
As rubbish removal is becoming more diverse, the nature of separating items into different categories is now more complex. Again, the charge of dumping rubbish at landfills has been steadily increasing to discourage dumping. The penalties for non-compliance with waste removal and disposal stipulations have increased too.
However, you can get cost effective waste clearance if you stick to some of the basics of waste generation, collection and disposal. Clear It Waste can help you to cut down on the expenses of waste clearance by recycling as much of your waste as possible and only sending the minimum amount possible to the landfills. So, if you are looking for cost-effective waste clearance you need not look further than us.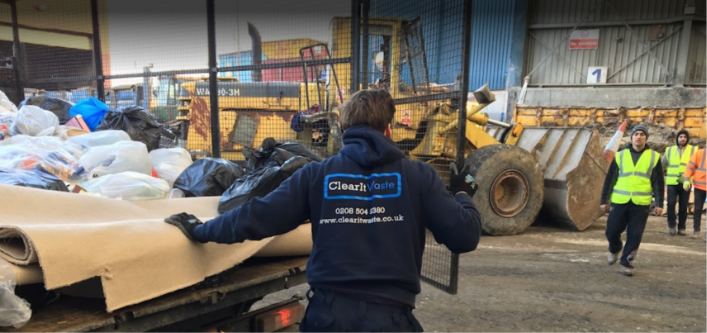 Our Superior Rubbish Removal Services
We have no doubts that our services are better than the rest. This is because we pay special attention to the training of our teams, the equipment we invest in and the research we carry out prior to all waste removals. You can be sure that when you book a slot with Clear It Waste, you're going to get a superior service.
We are able to help with all types and amounts of rubbish throughout Clerkenwell and the rest of London, disposing of: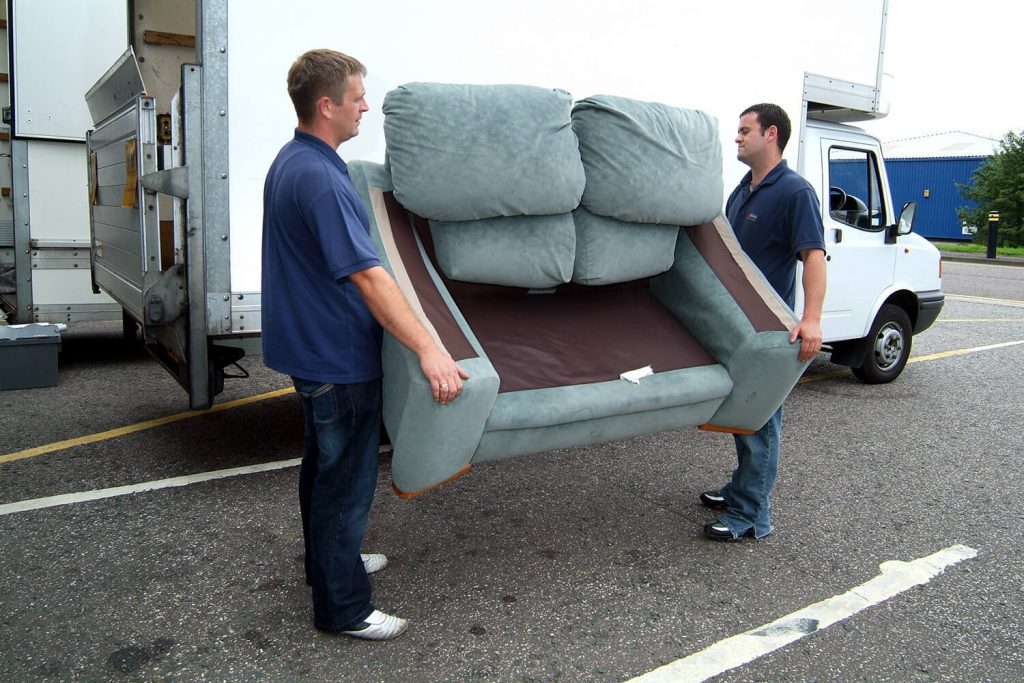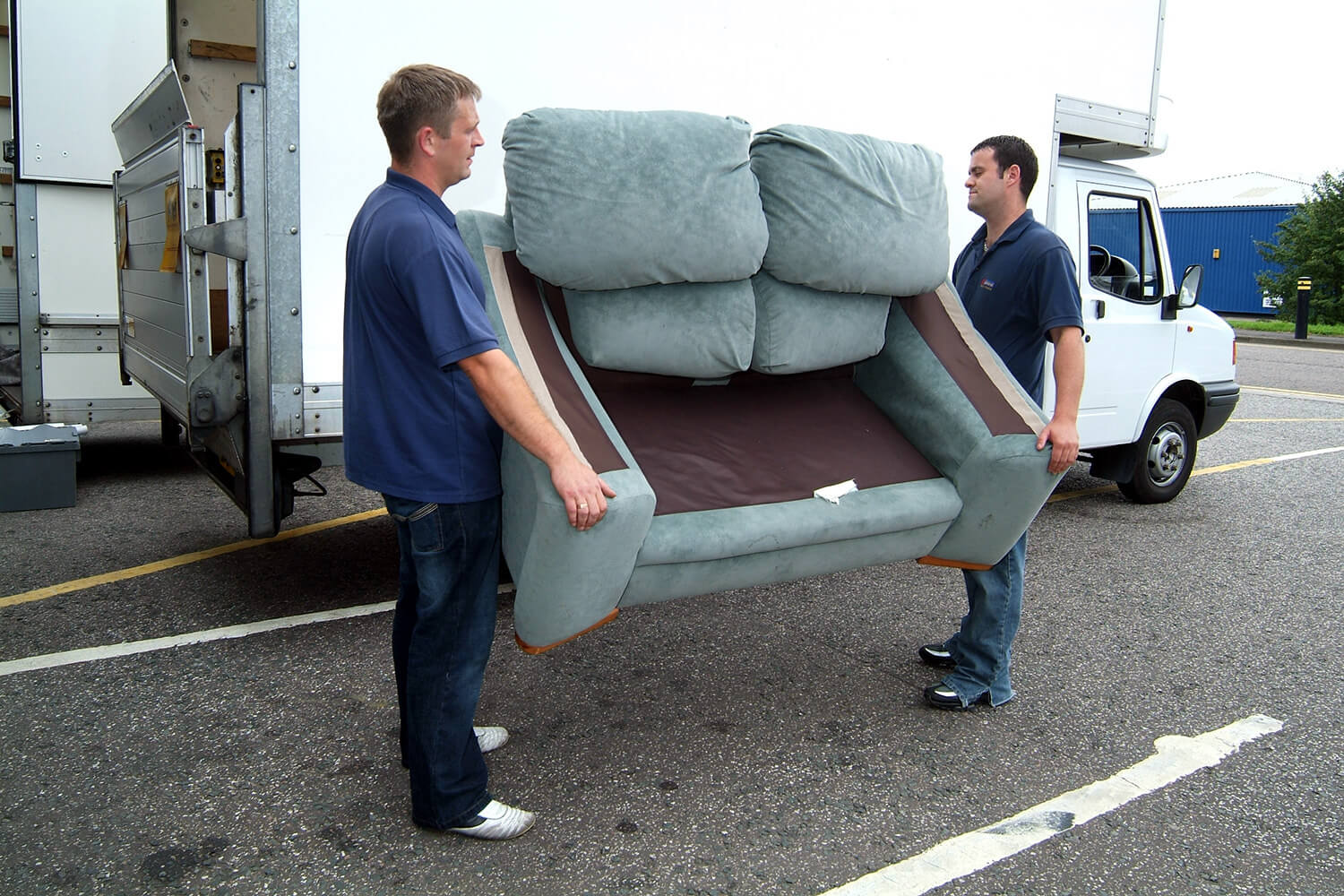 White Goods
This category includes items such as fridges, freezers, washing machines and dishwashers.
The electrical components of these goods make them hard to dispose of yourself, not to mention the size and weight, so it's best to seek professional guidance to do it for you.
Bulky Furniture
Similar to white goods, bulky furniture is hard to carry and attached to your vehicle in order to take to your nearest recycling facility. We have vans of all sizes so we will be able to help you regardless of the type of furniture.
WEEE Items
Defunct electronic and electrical items make up a major portion of all the commercial and domestic garbage in Clerkenwell. Such items are toxic to the environment and can contaminate underground water or soil if dumped in landfills.
The toxicity of such material has resulted in drafting of WEEE guidelines that stipulate that at least 4 kg of material should be recovered from electrical items (games consoles, televisions and computers to name a few) per person per year.
We carry out WEEE waste clearance whilst keeping these directives in mind so you don't have to.
Commercial or Business Waste
Trade waste can be the most challenging waste to dispose of. We help hundreds of businesses around London dispose of their waste ethically, efficiently and affordably.
DIY Waste
Paint pots, old wallpaper, bricks and flooring are all examples of DIY waste that can accumulate following any sort of renovation or maintenance inside your home. Some of these come with disposal guidelines so it is important to research each of the materials or let an experienced team do it for you.
Frequently Asked Questions (FAQ)
Do I need to bag my waste?
No. Our team does not require you to bag the waste as they are happy to get rid of the rubbish as it is. They will have the required equipment and uniform to do so and will carry out the job in a timely manner.
Are your prices fixed?
When we give you a no-strings-attached quotation, that is our fixed price. It is based on the amount of waste we collect so you don't have to worry about any hidden charges once you get your bill.
However, if you find that you have more or less waste than you originally thought when it comes to the day of the collection then we are happy to accommodate and will change our prices accordingly.
Is my time slot guaranteed?
Once you have booked your slot and received confirmation from us, then it is guaranteed. We always aim to arrive promptly and on time, but will of course inform you of any unforeseen circumstances should they arise.
Where can you remove waste from?
No matter what type of building you live in, we will be able to help you with your rubbish removal. Taking a large amount of waste from a flat or upstairs in your household can be difficult when you're trying to do it on your own.
However, our teams have all been specially trained to deal with situations like these and will be able to carry out the task safely and quickly.
I only have a small amount of waste, can you still collect it?
Yes! Whether you have just a small pile of rubbish you need to get rid of or a whole house worth, we're equipped to deal with all amounts.
As one of the leading waste collection services in Clerkenwell, Clear It Waste will be able to help you regardless of the amount of rubbish you need sorting.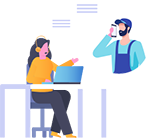 1.
Get in touch for your free, no-obligation quote.

2.
Book your collection online or with our friendly team.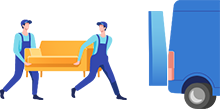 3.
We collect your waste and leave your area clean and tidy.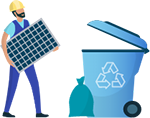 4.
Over 90% of the waste we collect is kept out of landfill.