Moorgate's Leading Waste Clearance Service.
London accumulates masses of waste each day, and the thriving district of Moorgate is no exception. In fact, with the area hosting historic landmarks, major financial institutions and a lively nightlife scene, the way the people of Moorgate handle their waste has never been more important for the planet.
Luckily, Clear It Waste are on hand with our reputable waste clearance services, covering every rubbish removal need in the area.
Our London waste collection services are professional, ethical and affordable, and if you don't believe us, just ask the thousands of Londoners already using our waste clearance service.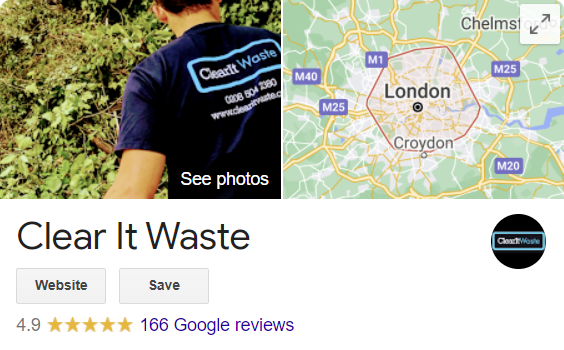 About The Area
Tied to the rest of the capital with its excellent transport links, Moorgate is a hub for business, entertainment and hospitality, but it also hosts plenty of cultural and historic attractions, from the infamous Sky Garden where you can marvel at the stunning cityscape to St Paul's Cathedral, which is one of the UK's most iconic places of worship.
The sights of Moorgate are a pleasure to be around, but so are the people, which makes us exceptionally proud to deliver our services throughout Moorgate.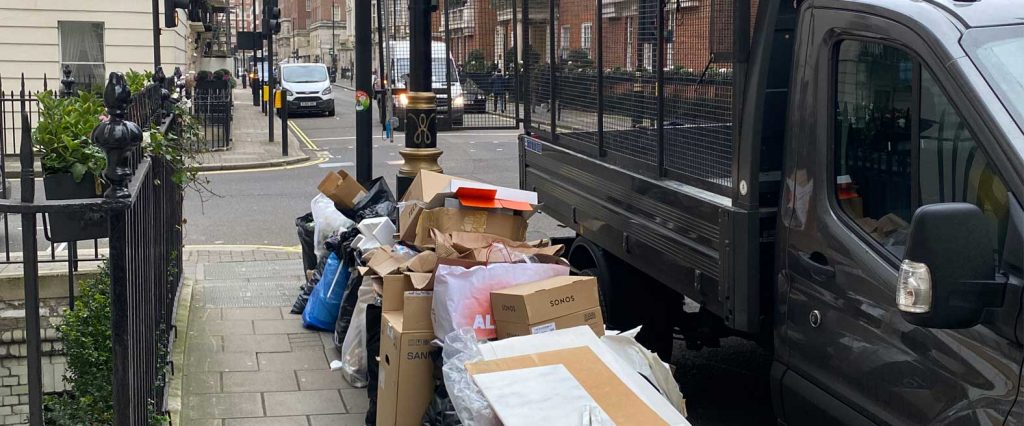 Our Rubbish Collection Services Available Throughout EC1
At Clear It Waste, no job is too big or too small for our team. With a wide range of experience, our people are well equipped for whatever waste management job you throw at us.
Some of our most popular waste collections services include:
Hotel clearance
Garage clearances
And plenty more!
To find out more about how our services can cater to your specific needs, get in touch with our team who will be happy to discuss what we can do to help. After all, our waste clearance team is trained and vetted, so you can rely on them to manage every kind of commercial and domestic waste.
Want To Know Why We Are Moorgate's Leading Waste Clearance Company?
Wondering why you should choose Clear It Waste for your next rubbish removal job? There are a whole range of things that set us apart from other clearance companies in Moorgate, but we are especially proud of:
The People On Our Team
We are lucky enough to have the most experienced waste clearance experts on our team, allowing us to deliver incredible results to all of our clients.
Each and every member of the Clear It Waste team has undergone comprehensive training, accreditation and vetting before they reach your property, giving you peace of mind that your waste is in very capable hands.
Not to mention that our team take pride in everything they do, so no job will ever be half finished, or substandard. We only recruit and deliver the best.
Our Knowledge Of The Area
Unlike many businesses that operate throughout the UK, our waste collection and clearance services are local, meaning we have strong knowledge of the area, allowing us to work quickly and efficiently to remove your waste. It also means that we are used to the hectic streets of London, and can maintain safe and professional standards at all times.
Our Flexible Bookings
Our flexible appointments are just one way that we make you our priority. Moorgate is an exceptionally busy place, full of professionals and hospitality. That's why we ensure we have availability at flexible times to suit our clients' routine.
So, whether you need a commercial clearance out of hours or are looking to book a last minute rubbish removal for your home, we can work around you.
Although we do recommend getting in touch fast, as our services are incredibly popular and appointments are subject to availability.
Our Client Satisfaction Rates
Our client satisfaction rates speak volumes about the work we do. In fact, we are proud to be one of Moorgate's most highly reviewed waste clearance companies thanks to our incredible team and first class service.
Our clients are so pleased with our results that they not only hire us time and time again, but they tell their friends about us too!
Our Prices
All of these things don't have to come at a mammoth price.
In fact, we have worked hard to ensure you can get a high standard waste clearance service at a low price. We are so proud of this that we are willing to offer fixed, free and no-obligation quotes as well as a transparent break down of costs.
With prices as good as ours, what's not to shout about?

Like our service, we want our customers to have the most convenient experience possible, which is why we have made booking a waste clearance service with Clear It Waste simple.
Contact us to talk about your needs and expectations. Our friendly advisors will discuss options and provide a free, fixed quote, free from obligation.
If you choose to accept our offer, we will book you in for a time and price that suits you.
Relax! Sit back with peace of mind that your waste is being handled by professionals with years of expertise.
Our Pledge To The Environment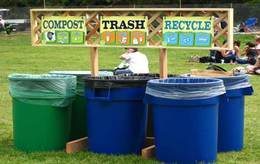 Whilst human civilisation has been dumping waste since ancient times, the effects this is having on our planet have never been clearer.
In fact, with the climate change crisis underway, it has never been more important to dispose of your waste ethically and responsibly.
When you book with us, we promise that we will do exactly that. Unlike many waste removal companies that fixate solely on profit, we look to ways we can protect the environment too.
Here are our pledges to the environment, within and beyond Moorgate:
Ambitious Recycling Targets: We have established a recycling and reuse target of 80% and have either achieved or excelled this target year on year.
Partnerships With Charities: We work alongside fantastic charities to give your waste an even longer life, all whilst giving to those who need it most!
Operate Locally: As a local business, we are able to cut down our emissions and be more efficient with our vehicle use.
Eco-Conscious Disposal Methods: We have invested a lot of time and research into finding the most eco-friendly ways to dispose of your waste.
So, if you're looking to dispose of your waste in an ethical and responsible way, Clear It Waste is the right company for you.
Frequently Asked Questions (FAQs)
Is there any waste you can't accept?
We are yet to find waste we cannot accept, as we have collection, transport and disposal procedures in place for all waste types.
How long have you operated in Moorgate for?
For as long as our business has been around!
Can I trust you to dispose of my waste legally and ethically?
Without doubt. We pride ourselves on the integrity and professionalism of our services. We dispose of all waste in compliance with the law, but also in an eco-conscious fashion, meaning we go above and beyond when it comes to disposing of your waste.
Do you have all necessary qualifications and certifications to collect my waste?
Of course!
We are fully certified, accredited and qualified to conduct waste collection and disposals of all kinds.
To find out more, get in touch with our team today.
There is no parking near my property, is that a problem?
Absolutely not.
Thanks to our many years of collecting waste throughout the busy streets of London, we can collect your waste no matter where in Moorgate you are situated – parking or no parking!
Do you offer commercial waste clearance services too?
Definitely.
We offer a combination of commercial and domestic waste clearance services, as our team have received comprehensive training in both fields.
This means that whether you need waste removed from your home or your business space, we are on hand to help.
Can I hire you for routine rubbish removals?
Sure!
Many of our existing clients were so pleased with our services that they booked more regular clearances with us, allowing them to keep on top of their waste.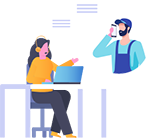 1.
Get in touch for your free, no-obligation quote.

2.
Book your collection online or with our friendly team.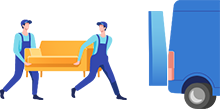 3.
We collect your waste and leave your area clean and tidy.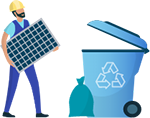 4.
Over 90% of the waste we collect is kept out of landfill.