Effective waste collection services in E8 Hackney
The load of rubbish is increasing day by day and polluting the environment in E8 Hackney. This is giving rise to landfills, water pollution and air pollution. The need of the hour is to bring down the amount of waste and dispose of the rest in a responsible way so that environmental pollution can be avoided. Efficient hackney waste collection can ensure that less and less waste ends up in landfills and incinerators.
Both household and commercial waste throughout the Dalston area contribute to pollution and landfill, although the share of commercial garbage is much more than household rubbish. It is also toxic and diverse in nature compared to household rubbish. However, increasing population and lifestyle changes have made domestic rubbish a threat too. This calls for managing both commercial and domestic garbage in a more efficient way so that the load on environmental is minimized. E8 Hackney rubbish collection is very important in this respect. We are engaged in all kinds of domestic and commercial garbage removal.
Domestic waste collection in E8 Dalston
We offer our services in all types of domestic Dalston waste collection that include recyclable material like paper, tin cans, plastic bottles, broken glassware, garden trimmings etc. You will get all kinds of house clearance, general garbage removal, garden clearance, hardcore waste removal, basement dig outs etc.
Commercial rubbish collection in E8 London Fields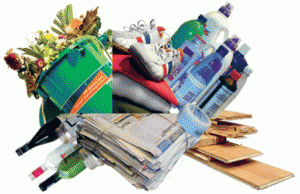 Different commercial ventures generate different types of rubbish. While retail outlets may generate heaps of paper, cardboard etc, a construction firm may generate a lot of rubble whereas a restaurant, hotel or even a bar may be dumping heaps of vegetable skins, rotten vegetables, foods, bottles and cans. We are engaged in all kinds of commercial hackney waste removal such as office clearance, hotel clearance, shops clearance etc. We are also engaged in removing all kinds of electronic and electrical junk such as computer monitors and peripherals, refrigerators, printers, scanners, mobile phones and accessories etc.
Confidential document destruction in E8 London Fields
Care should be taken while doing away with your old hard disk or computer. Any deleted data in your disk can be recovered by illicit elements using sophisticated forensic software. This way your confidential and sensitive documents may go into the hands of your competitors. To prevent this you should destroy confidential documents completely. We offer our expertise in destroying and erasing confidential documents permanently.
We segregate all garbage into different categories such as biodegradable, non-biodegradable, recyclable etc and deal with them accordingly. This helps in minimizing the amount of actual garbage. The importance of E8 London Fields garbage removal lies in segregating the waste into different categories and disposing them off suitably.
Types of junk collection in E8 Broadway Market
We offer two types of commercial junk collection services – skip hire and wait & load service. There are merits and demerits in both types of services.
Merits of Skip hire
Skip hire is a cheap option.
You can get various sizes of skips in E8 Broadway Market.
Demerits of skip hire
You have to load all the junk by yourself.
You cannot load all kinds of garbage onto a skip hire.
Merits of wait & load service
You can remove all kinds of waste with this mode.
Company worker will load the truck.
Demerit of wait & load service
It is costlier than the skip hire method.