Waste collection services in W1 Marylebone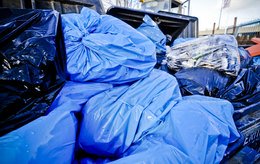 With increasing load on the environment and consequent threat to human life, flora and fauna the task of waste collection has evolved into more sophisticated waste management. This has streamlined the procedure of rubbish collection and disposal to a great extent. This endeavour of the government has also brought down the filling up of land areas as well as harm to the environment. We are assisting the government in its efforts to bring down rubbish generation as well as in disposing material in a responsible manner. We are carrying out collection of material discarded from commercial as well as domestic entities in the W1 Marylebone area and arranging for their recycling, reuse or throwing away in landfills. If you are looking for collection of such material in the W1 Marylebone area you can give us a call to assess your requirement of collection. Based on the amount and nature of material discarded at your premises you may have to agree to a daily lifting or a weekly lifting.
Who can contact us?
All commercial entities including hotels, restaurants, shops, and industrial units can contact us for their garbage removal requirements. Households too can contact us for their daily, weekly or occasional removal of material discarded from their premises.
What we lift
We lift all the regular and occasional household garbage such as containers and bottles of all sorts made of plastic, paper, cardboard, glass and tin. We also take various paper products, wrappers of various kinds, toxic elements like spent battery, empty pesticide bottle as well as electronic and electrical items. If you have had a large party at home last night and are thinking of lifting all the thrown away food stuff, packing boxes, wrappers etc then give us a call. We also lift commercial junk such as thrown away and rotten food stuff, vegetable scrapings and others from hotels and restaurants, junk left behind by shops and other commercial enterprises and even things thrown away by industrial units.
WEEE material
Defunct electronic and electrical items from households and commercial entities such as televisio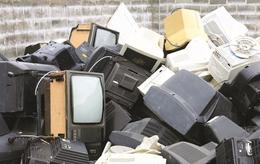 n sets, refrigerator, computer accessories like monitors, printers, scanners etc are toxic to the environment if dumped in landfills. Such items have the potential to pollute the underground water resources as well as the land and endanger life in general. The WEEE directive has mandated that such material should be recycled to recover at least 4 kg of material per person per year. We are lifting such waste from both commercial and domestic units and sending them to recycling units so that the stipulations in the directive can be stuck to.
The dirty job needs experts
The dirty job of garbage collection requires experts, and we ensure that waste collection is done by a team of experts. This is because waste disposal is no more a menial task by waste pickers. Different materials have different modes of collection as well as different routes of disposal. This calls for expert waste pickers who can differentiate between different classes of items, separate them and arrange for their specific modes of disposal.