Recycling solves the problem of land filling
Increasing amount as well as variety of garbage throughout the city and its fallout on the environment in the form of land filling, air and water pollution, warming and climate change has necessitated reduction in the generation of waste and of recycling the one that is coming out of households and commercial establishments. Recycling discarded material not only solves the problem of land filling to some extent, but also ensures that less natural resource is used and less energy is consumed in the process of production of new items. We are doing our bit by waste recycling in SW1 Victoria area.
What can be recycled?
Most of the domestic waste in the SW1 Victoria area such as containers made of glass, tin, and plastic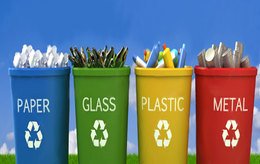 as well as paper, cardboard, tree trimmings, metal, dry leaves and branches, weeds, grass, occasional rubble resulting from renovation work etc can be recycled or reused. While glass, tin, plastic and paper can be used to manufacture fresh containers, garden waste can be composed to form fertilizer and construction and removal rubble can be made use of in construction sites. We arrange for the recycling of each kind of material so that the load on the environment is reduced.
What we offer
We offer the whole host of waste management service that includes the collection of general items discarded from domestic and commercial units, items discarded from houses and gardens, occasional rubbish resulting from occasions such as a birthday or other parties, items left after cleaning shops and other commercial establishments etc. We also go for basement dig outs and hardcore waste removal. Hardcore materials such as construction and renovation rubble occupy huge space and are heavy in nature. They should be handled carefully lest the waste pickers, as well as others, should get injured.
Domestic rubbish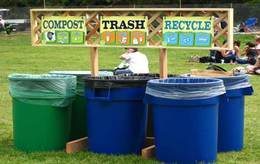 Items discarded after domestic use mainly include waste paper, containers, boxes and bottles made of tin, plastic, and glass, various types of wrappers, spent battery, used Mobil and empty pesticide bottle from garden and waste clearance, the material is thrown away after cleaning the garden, electrical and electronic garbage etc. Some of these items are recyclable while others are not. Some domestic garbage may be toxic and harmful to human beings and life in general. Our waste disposal team has expert men who are able to categorise all these material into different classes and arrange for specific modes of disposal for each class. We also do one-time removal.
Commercial rubbish
Rubbish resulting from official activities consists of waste paper, cardboards, WEEE junk etc while that from hotels and restaurants consists mostly of waste food items and vegetable scraps. On the other hand, the material discarded by industries may include most of the toxic and hazardous substances. We offer services in all sorts of material generated in shops, hotels and other commercial enterprises. If you are in need of waste disposal from your house or commercial enterprise you just need to give us a call. We will send a team of experts to assess your requirement. Based on the assessment they will recommend regular, weekly or occasional lifting to get rid of the discarded material.