Waste removal in E2 Bethnal Green, Shoreditch, Hoxton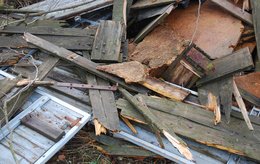 Bringing down the harm to the environment caused by garbage is not our sole responsibility. The society needs to wake up to the problem posed by increasing rubbish and its enormous cost on the environment that includes air, water and land pollution, filling up of lands, spreading of stench, blockage of sewage flow etc. You should understand that the amount of rubbish generated at your premises need to be minimised to save landfills and the environment at large. Your endeavour should be to recover as much material as possible from the garbage before dumping it. If you are not doing that the environment will degrade further and the civilization will be in danger. We are doing waste removal in E2 Bethnal Green, Shoreditch, Hoxton and are able to handle all kinds of rubbish. You can entrust us with the responsibility of waste removal from your household or business premises in E2 Bethnal Green, Shoreditch and Hoxton. We will remove all the discarded material from your premises cost effectively and dispose them according to laid down procedures.
What we do
We do all kinds of waste removal such as general garbage removal, basement dig outs, removal of garbage from houses and gardens, hotels and shops, removal of hardcore rubbish resulting from renovation work etc. You can call us for daily or weekly lifting from your dump yard. We will assess the amount and nature of garbage and recommend weekly or daily removal. We are a waste removal licensed company in the E2 Bethnal Green, Shoreditch and Hoxton area.
WEEE collection
Defunct electronic and electrical items are the latest threat to the environment. This is bec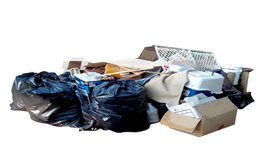 ause they are toxic in nature and are steadily increasing in quantity. The toxicity of such waste has lead to formulation of WEEE policy. The policy states that at least 4 kg of material need to be recovered from such junk material per year per citizen. While offering our services we always abide by the WEEE guidelines.
Recycling
Recycling plays a very important role in bringing down the amount of waste that is ending up in landfills and oceans. Recycling also helps in reducing the requirement of raw material and energy thereby helping save natural resources to some extent. Less consumption of energy and resources also means less pollution. Items that can be recycled are various plastic, tin, glass and paper boxes, cartons, bottles and other containers, newsprint, discarded crockery etc. Other items like spent battery can be partially recycled to produce metals and acids.
Commercial waste removal
Commercial rubbish consists of a variety of material. Offices mainly discard tons of waste paper, boxes and some electronic junk such as computer monitors, printers, scanners, defunct flash drives, RAMs, ROMs etc. Hotels and restaurants end up with lot of leftover food, vegetable scrapings, various types of containers etc. Shops discard a variety of items depending on the type of material sold therein. However, industrial premises discard a lot of hazardous and toxic material and containers laden with such toxic material. We do all such kinds of waste removal and recycle them as much as possible. Most of the material from offices, hotels and shops can either be fully recycled or composted except WEEE items which can only be partially recycled.