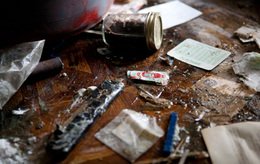 With the rising threat of garbage to the environment and increasing amount of rubbish owing to urbanization and increasing population waste removal has gained immense importance. It has become imminent to control the amount of garbage generated as well as to dispose the material discarded by domestic and business entities responsibly so that the toxic load on the environment can be brought down. Various policies have been framed regarding collection and removal. This necessitates that companies engaged in this specific task in N1 Islington, Barnsbury, Caonbury, Upper street abide by the policies. We are engaged in waste removal in N1 Islington, Barnsbury, Caonbury, Upper street and abide by all the policies framed in this respect.
Your role
However, the responsibility of bringing down the harm to the environment does not rest solely on our shoulder. You need to play your part too. You need to see that the material discarded after household and commercial activities are recovered and reused in useful purposes. Materials discarded from your garden such as tree trimmings, branch trimmings, twigs, dry branches, flowers, leaves etc can be recovered and made into compost for use in your garden. Other recyclable material such as plastic, glass and tin containers and bottles, paper cartons, cardboard boxes etc can be recycled to produce new items. Moreover, you should discontinue the use of plastic carry bags altogether to arrest the disastrous effect of these items.
Our role
We do all kinds of recyclable and non recyclable waste removal and dispose them away from your pr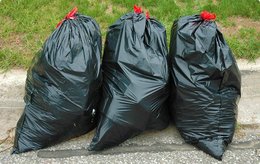 emises suitably. We collect all kinds of discarded items from domestic and commercial sources. We also do garden and house clearance, shop and hotel clearance, removal of hardcore rubbish, basement dig outs as well as collection of junk electrical and electronic items which are also known as WEEE items. Such items are toxic in nature and need to be recycled so that at least 4 kg of material is recovered per citizen per year according to WEEE directives. We are meticulous in adhering to the WEEE directives.
Home service
We are doing waste removal home service in the N1 Islington, Barnsbury, Caonbury, Upper street area. Garbage from houses includes various kinds of containers of plastic, tin, glass and paper. There are also various scrap paper items and newsprint. At times there may be sent batteries and used mobil from garage. All the paper, glass and tin containers can be recycled. Spent batteries and mobil from garages are toxic in nature and need to be recycled. A part of such material can be recycled and the left over need to be disposed of in suitable ways. We are doing all kinds of waste removal. So if you are looking for lifting of discarded material from your business or domestic premises then give us a call. Our expert team of rag pickers will assess the amount and nature of rubbish generated at your premises and recommend a daily or weekly lifting. If you have had a party at your house last night and there is a lot of material waiting to be lifted you can give us a call; we also do one time lifting.