Got Waste You Need To Get Rid Of In Southwark?
You're in luck!
Clear It Waste are one of the best-reviewed rubbish removal services in London and Southwark, with years of experience, hundreds of happy clients and a great reputation to our name.
Waste removal and disposal has become a particular challenge for SE1 Southwark, Bermondsey, Borough and the Waterloo area, with an increase in population and the diversification of waste making it difficult to find a home for the area's waste.
Since landfills are already at their full capacity, it is important that professional waste management companies like ours are on hand to clear and dispose of Southwark's waste in an eco-conscious and responsible manner.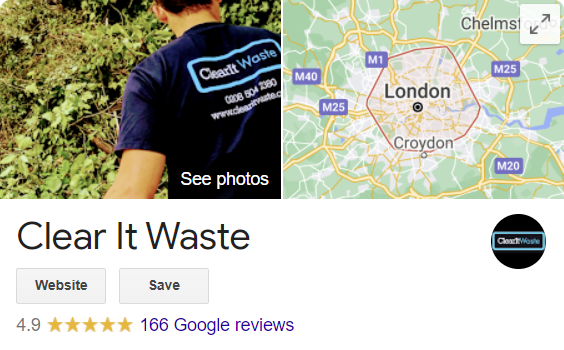 Serving The People Of Southwark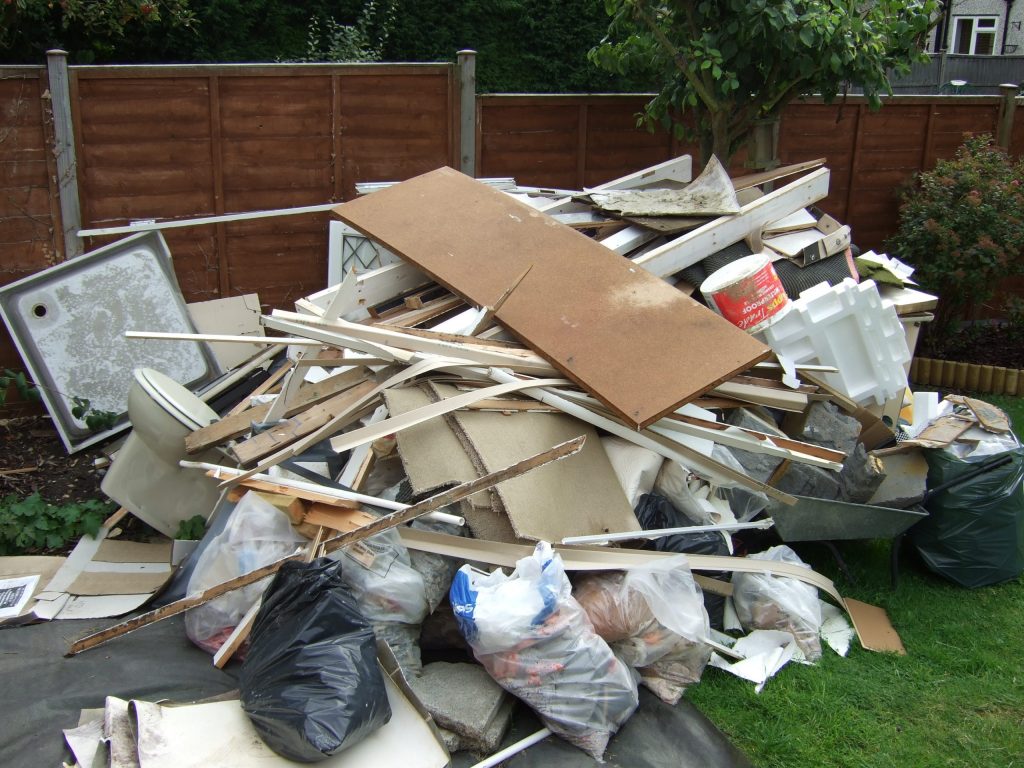 There is a lot to love about Southwark, which is home to major cultural attractions such as The Shard, Tate Modern, Borough Market and the historic Shakespeare's Globe.
The local area attracts masses of tourism and has a lot to offer to both residents and visitors alike.
However, what we love most about Southwark are the people within it, and we are proud to deliver our services to them.
Clear It Waste's Southwark Waste Collection Services
Clear It Waste offers a whole host of different rubbish removal services and our team meets the needs of residents and business owners throughout the local area.
From domestic clearances to commercial ones, here are our most popular services:
General waste collection
Recycling
Routine waste collection
Emergency clearances
Bulky goods removal and furniture clearance
Garage waste clearance
White goods clearance
We also offer more specific services, or a combination of services. To find out more about what our team can do for you, don't hesitate to get in touch with us today.
Why Choose Us To Collect Your Waste in Southwark?
We know that choosing the right waste removal company is no easy feat, with lots of companies offering different services at a variety of prices.
However, there are plenty of things that set us apart from the rest, including the fact that
We are among the best reviewed waste removal companies in London.
With hundreds of waste removal firms operating around the capital, we are proud to share that we are among the best reviewed companies in the area.
Anyone that has read our reviews will know that our team is renowned for our outstanding reviews, having received kind words and thanks for all of our services.
We put our customers first, so it is no surprise that our customers use our services time and time again and recommend them to close friends and family.
Our team are trained, vetted and accredited for their work.
Our services are safe, professional and high quality, all thanks to our exceptional team.
Each and every member of the Clear It Waste team has completed comprehensive training across all of our waste clearance services and have masses of experience in the field, making them specialists at what they do.
Our team meets the highest standard of care and skill during all clearances, and we have all of the accreditations and certifications to show for it.
We offer flexible appointments and 24 hour booking.
No matter what your commitments are, we can deliver our services at a time that suits you.
Not only can you book an appointment 24/7 through our online booking system, but you can also book appointments throughout weekends and evenings too. Our team works flexibly so you don't have to.
So, whether it is an emergency clearance you're looking for or just a regular waste collection service, rest assured that we can work around your routine.
We offer fixed, free and reasonable quotes for our work.
Whilst we don't compromise on quality, we do compromise on price. We pride ourselves on offering the most affordable prices for the most exceptional services.
From the bigger jobs to the smaller ones, you can rely on us for transparent, no-obligation quotes that won't set you back!
Our Recycling Pledge
Another thing that sets us apart is our commitment to protecting the planet.
Despite household recycling rates nearing almost 50% in the UK, the world remains at threat as a result of the waste we produce, and how it is managed.
With overflowing landfills, ocean pollution and fears of global warming, it has never been more important that we manage and dispose of our waste in a responsible fashion.
That's why we are going the extra mile to care for the environment.
Our Specific Commitments
We have partnered with various charities to extend the life of your old stuff. Not only does this prevent it from ending up in landfills that have already reached capacity, but it also supports the important work of charitable organisations.
Our teams have been trained to deconstruct and separate materials in complex waste types, such as electrical waste. This enables us to increase the amount of waste we can recycle.
We have invested a great deal of time and research into finding the most eco-friendly means of disposal for all waste types. This is just a small part of our commitment to improving the way we handle waste, one service at a time. You can trust that we will never cut corners.
We operate locally, which means we have far lower emissions from travelling to collect and dispose of your waste than some other companies.
We set and consistently meet or exceed our ambitious recycling targets.
At present, we aim to recycle or reuse 80% or more of the waste we collect, meaning we can prevent tonnes of waste from polluting the local area.
Ready To Book Your Waste Removal Service?
If you are looking to arrange your next waste clearance service with us, you can arrange an appointment in these simple steps:
Get in touch with our friendly customer service team either by emailing [email protected], calling 02085042380 or using our online system to discuss your requirements and needs.
We provide you with a free, fixed and transparent quote, all free from obligation.
If you choose to accept our offer, we book you in at a time that suits you, as soon as you need us.
Sit back and relax! Your waste is in the hands of the experts.
We're excited to hear from you!
Frequently Asked Questions
Will Southwark Council collect my waste?
As many of you will know, Southwark Council regularly collects domestic waste around the local area.
However, this is usually in small amounts, and at specified times. They also offer bulky waste collection for a maximum of 10 items, for a charge.
However, the council has high demand and therefore long waiting times, so you could be waiting around for some time.
If you are looking for something slightly more flexible and fast-paced, it is a good idea to hire a team of professionals like ours who can manage your waste no matter what it is and how much of it there is.
What kind of waste do you collect?
We collect all waste types, no matter how complex.
We have specialist knowledge and tools that enable us to manage any kind of waste in a professional way.
If you need it gone, we are on hand to ensure it is disposed of ethically and responsibly.
Do you offer commercial waste services?
Absolutely!
Many of our customers around the Southwark area are business owners or construction teams, many of whom have trusted us to manage their waste output time and time again.
Whether you're looking for an office clearance in Southwark or secure document destruction, we are the best in the business for commercial waste clearances.
Can you collect my waste on a regular basis?
Sure!
We offer routine waste clearance and collection services throughout Southwark, meaning our clients don't have to worry about their waste piling up, or attracting pests.
How long have you been operating in Southwark?
Put simply, for as long as we've been around.
We have worked in Southwark since our business began, delivering our services to residents and businesses in the area for many years.
This means that we know the area very well, and can deliver our services quickly and efficiently.
Do you offer weekend appointments?
We absolutely do.
We understand that life can be hectic at times, with work and family commitments.
That is why we offer our services outside of office hours, covering weekends and evenings to ensure anybody that wants our services has access to them.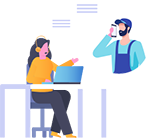 1.
Get in touch for your free, no-obligation quote.

2.
Book your collection online or with our friendly team.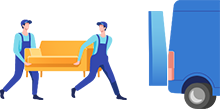 3.
We collect your waste and leave your area clean and tidy.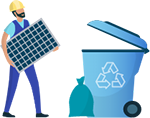 4.
Over 90% of the waste we collect is kept out of landfill.