Your Affordable Hotel Clearance Service
Clear It Waste is a leading hotel clearance company in London, delivering professional rubbish removal services to hotels across London at an affordable price.
When you book with us, you benefit from:
Flexible services
Fixed and free quotes
Fully insured and certified services
Comprehensive hotel rubbish clearance
24 hour booking
An experienced and vetted team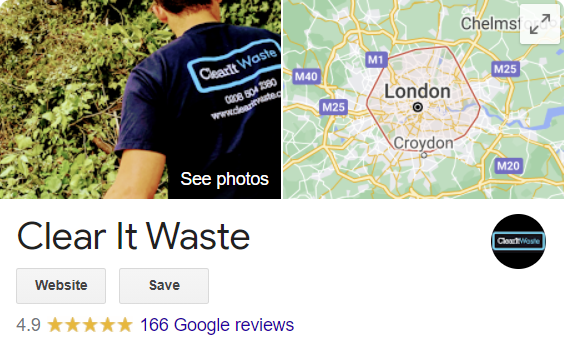 Who We Are
With years of experience in waste management and disposal, we are among the most reliable and trusted waste removal firms in London. No matter how big or small the job, we can clear hotel spaces within hours and leave the property looking as good as new. From major renovations to food waste, we are on hand to help you.

Fantastic Reviews
Wondering how we can assist your hotel with waste management? Just take a look at our fantastic reviews on Google. We are among the best reviewed hotel clearance providers around, having received kind words and credit for the work we do for commercial clients.
Flexible Appointments
We understand that hotels are a busy place, no matter what time of the day. That's why we offer flexible appointments across both weekdays and weekends. What's more, we offer evening clearances too! So whether you need a small van or a huge lorry we are prepared as and when you need us, with 24 hour booking.
Affordable Services
We are also one of the most affordable clearance providers available and we are proud to offer transparent and fixed quotes to prove it. With our help, you can say goodbye to sneaky add ones and surcharges because we only charge for the work we do. Competitive and reasonable pricing? That's us.
Experienced and Trustworthy Team
Your duty of care to your guests is vital. That's why we ensure that we only send the most experienced and trusted clearance team to your hotel. Each and every member of our team are trained, trusted and equipped with the tools and knowledge they need to do the best job possible, as safely as possible.
How Can We Help With Your Hotel Clearance…
No matter how specific or extensive your hotel clearance needs are, Clear It Waste is on hand for it all. If you want to find out more about how we can tend to your needs, please get in touch with our friendly team for a detailed services list and a free, fixed quote.
Food waste disposal
Hotel renovation
Bulky waste removal
Hotel furniture clearance
Hotel carpet clearances
WEEE waste removal
Personal item clearances
Debris clearance
Mattress disposals
And plenty more!
Frequently Asked Questions (FAQ)
What is the law on hotel waste clearance?
The law on hotel waste management is contained in the UK Environmental Protection Act 1990 which obliges all businesses to ensure proper disposal of their waste. In fact, Section 34 of the act puts businesses, such as hotels, under a legal obligation or 'duty of care' to take all reasonable steps required to manage any waste they handle and prevent improper disposal. The best way to abide by these laws is to hire a trustworthy and reputable waste management company like ours to manage your waste.
Who do you work with?
We have a wide range of satisfied clients. Our client base currently includes everything from charitable institutions to letting agents and businesses large and small. There are also a whole host of hotels receiving our services.
How much waste can you clear at one time?
Put simply, as much as you need cleared. Clear It Waste has a variety of vehicles and teams ready to manage clearance jobs of all sizes and types so you can rest assured that we can clear your waste promptly, regardless of how much there is.
Do you offer regular or routine clearances?
Absolutely. We offer both one off and regular clearance services to hotels. Contact us today to discuss pricing and specific details about your waste management needs.
How soon can we book a clearance?
We offer 24 hour booking, so you can book a clearance as soon as you require it. Although, we recommend getting in touch as soon as possible to book since appointments are subject to availability.
Will our staff need to help you load the rubbish?
Not at all. So long as the waste is accessible, our team will load and clear all of the waste without the assistance of your staff. They can relax!
Do you provide weekend and evening clearances?
Definitely. We offer both weekend and evening clearances so that we can clear your waste at a time that is most convenient for you.
Do you collect old hotel or hostel mattresses?
Yes. Mattresses are one of the most common things that we collect during clearances. Our teams are very experienced.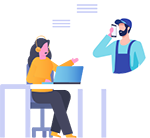 1.
Get in touch for your free, no-obligation quote.

2.
Book your collection online or with our friendly team.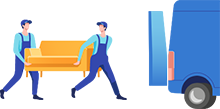 3.
We collect your waste and leave your area clean and tidy.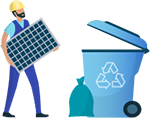 4.
Over 90% of the waste we collect is kept out of landfill.