When it comes to removing different types of office waste, there are more things to consider than simply discarding or recycling old items. While the environmental benefits of effective waste management cannot be overstated, it's equally important that you take a security-first approach, especially with confidential waste disposal.
Whether it's the paper in your filing cabinets or the Excel documents saved on your computers, confidential waste must be handled with care. Failure to follow the correct procedures can lead to company-sensitive information falling into the wrong hands, which can be catastrophic for both your business and your customers. Clear It Waste is a London-based company with expertise in the handling of confidential waste.
In this guide, we'll cover the main aspects of confidential waste disposal and provide you with everything you need to manage confidential waste during an office clearance.
What is confidential waste?
Confidential waste refers to any device or document you're looking to discard containing personal data about your customers, suppliers, or employees. It also refers to any data that could negatively impact your business if read by a competitor or a member of the public.
Examples of confidential waste include:
Personal information on customers, suppliers, or employees
Bank details for customers, suppliers, or employees
Business plans
Accounting information/financial data
Marketing/branding strategies
Confidential waste can refer both to paper documents and information stored digitally on a computer, hard drive, or other technological devices. The right steps must be taken with confidential waste disposal.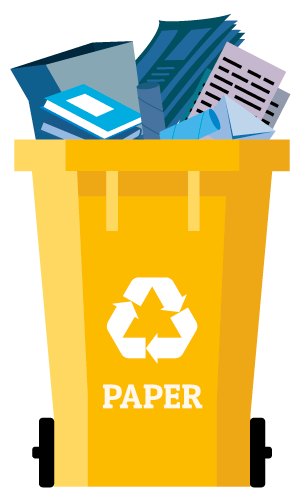 Why is it important to properly dispose of confidential waste?
Failure to take due care with confidential waste disposal can have numerous negative consequences for your business. Below, we'll cover in detail the key reasons why you should take a vigilant approach when discarding this type of waste.
Avoid legal penalties
When it comes to data protection, businesses are under more scrutiny than ever before. The advent of the General Data Protection Regulation (GDPR) legislation in 2018 significantly increased the consequences for any business that failed to adequately protect the information of their customers, suppliers, or employees.
Businesses who are found to have breached GDPR can receive fines of up to 4% of their annual turnover or £17.5M – whichever is more. It's therefore vital that all confidential waste, whether online or in paper form, is disposed of in a way that keeps you compliant with the law.
Prevent security breaches
Security breaches are a serious concern for every business, with a government study finding that four in ten companies reported having cyber security breaches or attacks across a 12 month period. While businesses are rightly concerned about their online security, it's equally important to apply this same level of caution to confidential paper waste disposal.
Security breaches can have devastating financial and personal consequences for your business, as well as for your employees, customers, and suppliers. By properly disposing of confidential waste, you prevent a host of serious problems from occurring further down the line.
Why choose Clear It Waste for confidential waste removal?
Undertaking confidential waste disposal at your office can be a painstaking process that interferes with the rest of your working life. Clear It Waste is a company of specialists who help businesses across London with waste removal, so they have more time to spend on the work that matters most.
You should hire Clear It Waste because:
We offer same-day waste removal and rubbish collections anywhere in London, including weekends and bank holidays
We are a team of fully licensed experts within the field of waste disposal
We're environmentally responsible, with approximately 90% of the waste we've collected to date kept out of landfill
Book online today or get in touch with our expert team.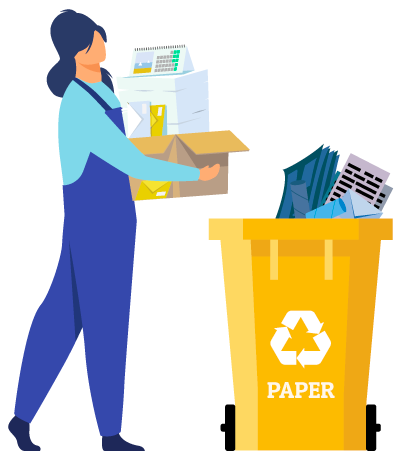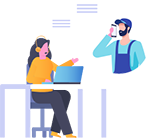 1.
Get in touch for your free, no-obligation quote.

2.
Book your collection online or with our friendly team.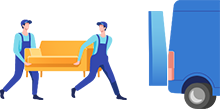 3.
We collect your waste and leave your area clean and tidy.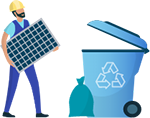 4.
Over 90% of the waste we collect is kept out of landfill.