Anyone involved in waste management knows that the waste disposal process can be a little trickier than simply putting things in a bin. This is especially true when managing commercial rubbish, such as electrical waste, from the office.
Not only is there a much larger volume of waste to contend with, but there's also the issue of sorting waste correctly, as well as working out whether or not it's suitable for recycling. Even something you might think of as being simple to dispose of, such as paper waste, may end up being trickier than you think.
You also may be responsible for transporting rubbish to the right waste disposal centre, which can take numerous trips if you're transporting something large like office furniture waste. Not to mention, if you're not a waste expert like we are at Clear it Waste, you could be risking a nasty fine for not disposing of office waste correctly.
One of the ways you can make the whole process easier for yourself, however, is to get familiar with the different types of waste you may find in your office, and how best to dispose of them safely.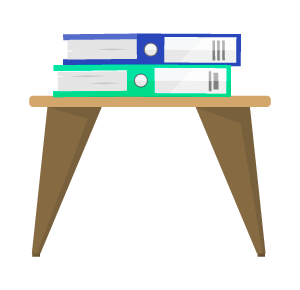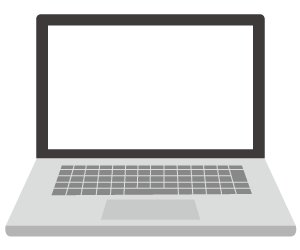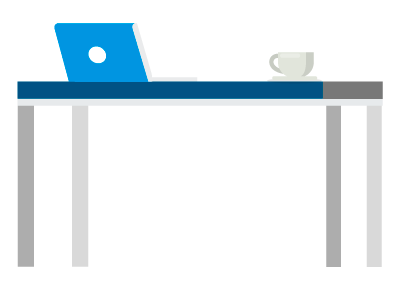 What are the different types of office waste?
The types of waste in your office will dictate how you should be getting rid of them. While some waste can simply be popped in the bin and sent to a landfill, there are other types of waste that need to be disposed of in specific ways, including electrical waste. The different types of waste you'll be most likely to find include:
Paper waste
Making up around 70% of overall office rubbish, the accumulation of paper waste can easily become an issue in any workspace. The best way to combat this is to ensure that all paper is disposed of in the appropriate waste bins as soon as possible, but to do this, you'll need to know what type of paper is and isn't recyclable.
Recyclable paper types include:
Used for various types of packaging, once recycled, cardboard can be turned into things like tissues, cereal boxes or new paper. If your cardboard has been used as food packaging, it's important to ensure there is no food or liquid on the cardboard before it's recycled.
Whether it's been printed on or not, printer paper can be recycled. It's often recycled into new paper.
Leaflets, magazines and newspapers
Despite magazines, leaflets and newspapers having a different texture to other paper types, they can also be recycled. Magazines and leaflets are often recycled into newsprint, tissue and even stationary, while old newspapers can be repurposed into new ones.
Many people think that envelopes can't be recycled because of the plastic window and adhesive gum, only the paper waste, but this isn't the case. The plastic window and the adhesive can both be easily removed by the recycling plant.
The only exception to this is when an envelope is padded. Before recycling a padded envelope, the padding should always be removed and disposed of separately.
Though not strictly its own paper type, papers containing sensitive information do need to be disposed of in a different way to other kinds of paper waste. In order to prevent information from getting into the wrong hands, a paper shredder should be used to destroy sensitive documents.
Though shredded paper can be recycled in some places, this isn't always possible. It's therefore recommended that you contact your local council or recycling plant to ask about recycling your shredded paper.
While recycling as much as possible is always encouraged, there are some paper types that can't be recycled. These include:
Paper or card that has been contaminated with paint, food or liquids (this does not include paper that has been printed or drawn on)
Napkins
Tissues
Kitchen roll
Receipts
Any paper with a wax covering
Laminated paper
Plastic waste
Just like paper waste, plastic comes in various forms, some of which can be recycled. Plastic generally comes with a numerical stamp from one to seven, indicating what it's made of and whether it's recyclable. Here's what the different numbers mean:
Most often used to make single-use bottles, this type of plastic is very easy to recycle at home or at work.
This is used to create containers for various products such as juices, shampoos, or even bleach. It's also used to make plastic bags. While the containers can be easily rinsed out and put in the office recycling bin, thin plastic bags will need to be recycled at a dedicated centre, which can often be found in large supermarkets.
A strong material used for things like drain pipes or playground equipment, PVC can't be recycled by putting it in your office recycling bin. It will need to be taken to the local recycling centre or tip. However, this isn't a common type of waste found in an office.
A very flexible plastic used for products such as toothpaste tubes and frozen food storage bags. Sadly, these will have to be thrown into a general waste bin and taken to landfill as they are very rarely recyclable.
PP's high melting point means that it's often used to store hot liquids. It's also used for bottle caps and medicine bottles. Once cleaned, these products can be collected by most councils for recycling.
With its slightly spongy texture, PS is used to make products such as egg cartons and takeaway containers. This is extremely difficult if not impossible to recycle, therefore it is best if PS products are put in with general waste.
Any plastic type not fitting into the above categories will be classed as miscellaneous. Miscellaneous plastics cannot be recycled.
Office furniture waste
This describes mainly bulky, large items of furniture found in offices. Often made from materials like metal, wood, plastic or glass, their size and weight make office furniture removal pretty difficult. Depending on the material and condition, some office furniture may be suitable for recycling or donation.
WEEE/Electrical waste
Standing for 'Waste Electrical and Electronic Equipment,' this simply refers to electrical waste. In an office, WEEE waste might be comprised of things like:
Laptops/computers
Telephones
Hot drink dispensers
Smoke alarms
Thermostats
Kitchen items such as toasters and kettles
Lots of WEEE waste will have a crossed out wheelie bin symbol stamped onto it, in which case, it cannot be put into a bin like regular paper waste. It will therefore have to be taken to a waste and recycling centre.
Hazardous waste
Hazardous waste refers to waste that poses potential harm to humans, animals or the environment. You'd be forgiven for thinking that hazardous waste won't be present in your office, but hazardous waste probably includes more substances than you realise. Some examples of hazardous waste that may be present in an office can include:
Print toner
Batteries
Bleach
Some cleaning products
Electrical equipment
Energy-saving light bulbs
In order to get rid of your hazardous waste, you will need to fill out a consignment note. It should then be picked up by an authorised waste disposal company.
White goods
If you're moving offices or are refurbishing your current one, you may be getting rid of what's known as 'white goods.' This includes kitchen appliances such as fridges and freezers, which are separate from electrical waste.
If you're staying in the same office and buying a new fridge or freezer, those installing your new items may dispose of your old fridge/freezer for you. If this isn't possible, it will need to be taken to your local waste centre, or picked up by the council or other authorised waste disposal company.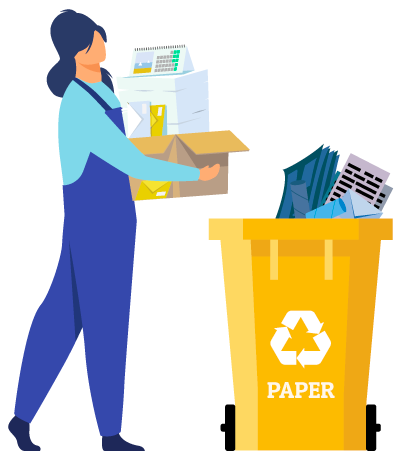 Frequently asked questions about office waste
What can happen if I dispose of waste incorrectly?
Disposing of waste incorrectly could mean that you are convicted of committing a waste offence. Depending on the severity of the offence, you could face fines of thousands of pounds, or even prison time.
It's also important to note that you may be held accountable if the company you choose to dispose of your waste does so improperly. This is why it is crucial to choose a waste disposal company that is 100% trustworthy and well reviewed.
How can I reduce office waste?
The best way to reduce waste in a working environment is to develop a waste management plan. Your waste management plan may include taking steps such as:
Using both sides of the paper when printing to reduce paper waste
Bringing reusable lunch boxes and cutlery
Taking digital notes instead of using paper
Using water coolers instead of bottles
Sharing documents online instead of printing
You should also take time to educate your staff about their responsibilities when it comes to recycling and waste reduction.

What are the benefits of using a waste removal company?
Using a fully insured company with a full waste carrier licence means that you'll have peace of mind when it comes to making sure you're abiding by waste disposal rules and regulations. We'll also fill out things like waste disposal notes and other forms for you, so there's one less thing for you to worry about.
Our team uses lifting techniques and specialised tools to lift and transport heavy items such as furniture, meaning you and your staff won't be faced with sustaining strains or injuries in order to carry out furniture waste removal. To ensure your office is tidy and safe, we also offer a same-day removal service, including bank holidays and weekends.
Not only is Clear It Waste the right choice for your office, it's also the right choice for the environment. We take our environmental responsibility seriously, with 80% of the rubbish we collect being taken to recycling centres.
To find out more, get a no-obligation quote or arrange waste removal, get in touch.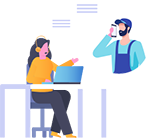 1.
Get in touch for your free, no-obligation quote.

2.
Book your collection online or with our friendly team.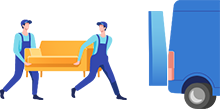 3.
We collect your waste and leave your area clean and tidy.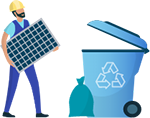 4.
Over 90% of the waste we collect is kept out of landfill.