As a result of rapid urbanisation in the UK, construction and demolition waste (C&DW) is increasing, and its generation has been identified as one of the major issues in the UK construction industry, due to its direct impacts on the environment.
In this guide, we'll walk you through why it's important to have effective demolition waste management and how you can deal with it.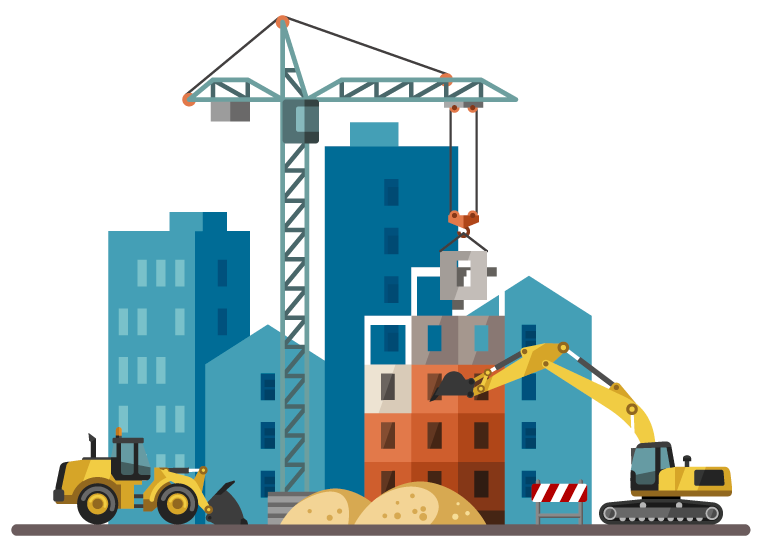 Why do we need effective demolition waste management?
These alarming statistics prove that it is crucial for a business to meet their duty of care and manage their waste properly: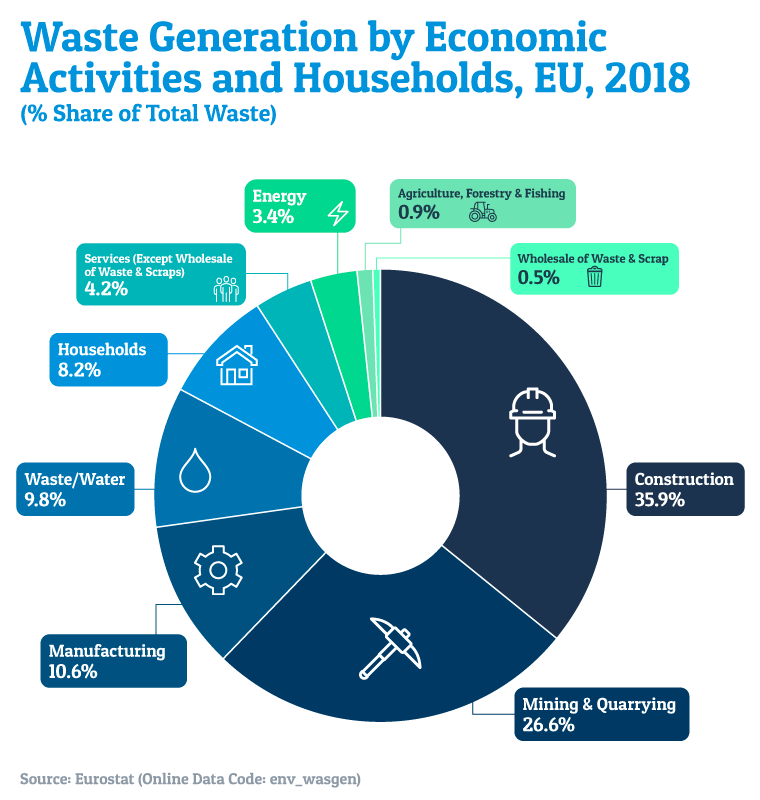 To minimise detrimental impacts on the environment, the solution is the 'effective' management of demolition waste, and this is where Clear It Waste can help. We are a leading demolition waste removal service for businesses across London. Not only do we provide professional demolition waste collection and disposal services for our customers, but reducing the impact on the environment is also at the heart of how we work.
Examples of demolition waste
Just like waste materials produced from construction can include wood, metal, concrete, plastic, cardboard and glass, demolition activities such as the destruction of roads, buildings and other man-made structures can generate various waste materials.
These consist mostly of inert and non-biodegradable materials, such as concrete, brick, wood, glass, plastic and metal. They are mostly heavy, have a high density, are often bulky and occupy considerable storage space.
Demolition waste does not include tyres, batteries, aerosols and gas canisters, mattresses, broken furniture, liquids and oils and Waste and Electrical and Electronic Equipment (WEEE).
Demolition waste storage
Until you can arrange for these types of waste mentioned above to be removed, they are best stored where they are generated, i.e. at your site. However, you should make attempts to prevent the materials from being scattered around, to prevent any danger to members of the public. A proper screen should be put in place to prevent the waste from being scattered, for example.
With current laws requiring companies to practise proper waste management, many businesses use skip bins, and although hazardous materials may be stored in covered bins, we suggest that you use bins as a short-term solution. The sooner you rid your site of demolition waste, the better, as this will also promote health and safety at your site.
If you're looking to hire an efficient and reliable company, we've been providing demolition waste removal services for numerous businesses, including small building sites and large-scale demolition projects for years.
We're on hand to help you maintain a safe working environment. It's one less thing to worry about, so you can focus on completing your project on time. Contact us now to find out about our demolition waste clearance services.
Demolition waste collection and transportation
Careful planning is critical to ensuring waste is collected and transported to a fully licensed facility effectively and efficiently. For example, you might need to prepare a vehicle movement plan and risk assessment for the safe movement of heavy vehicles into and out of your site, including a selection of routes. The plan must also be in line with government regulations.
The process involves many steps, from ensuring materials are collected safely, with the right paperwork provided, and transported in suitable secure containers, to avoiding littering and traffic accidents.
As it's imperative that demolition waste materials are managed through careful planning and any hazardous wastes are to be managed effectively, rest assured that our experienced and dedicated team will assess your situation and advise you as to how we can take the next step to help you dispose of your waste properly.
Reuse and recycling
Some materials produced at demolition sites can be reused or recycled, when managed properly. Materials that can't, must be disposed of in line with government guidelines. Some of these materials could not only be harmful to the environment, but also to passers-by. This is where Clear It Waste can assist.
As London's leading waste clearance company, we are fully equipped to meet your recycling demolition waste needs.
Disposal
Being mostly inert materials, demolition waste does not create chemical or biochemical pollution, so maximum effort should be made to reuse and recycle them as indicated above.
Not only do we provide professional demolition waste collection and disposal services for our customers, reducing the impact on the environment is a top priority. Our aim is to recycle at least 80% of all construction and demolition waste that we collect and handle.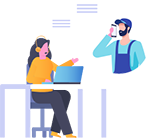 1.
Get in touch for your free, no-obligation quote.

2.
Book your collection online or with our friendly team.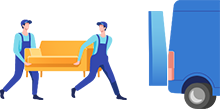 3.
We collect your waste and leave your area clean and tidy.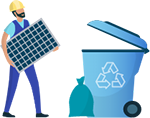 4.
Over 90% of the waste we collect is kept out of landfill.