Construction waste is defined as materials that are not used during construction. With global concern regarding climate change and the increase in sea level and C02 emissions, it has become more critical than ever to reduce and manage construction waste as much as possible.
The construction industry is one of the significant contributors to environmental pollution, with the sector accountable for 50% of all-natural resource extraction globally.
There are many reasons and advantages to reducing construction waste, with most falling into one of three categories:
Environmental
Financial
Legislative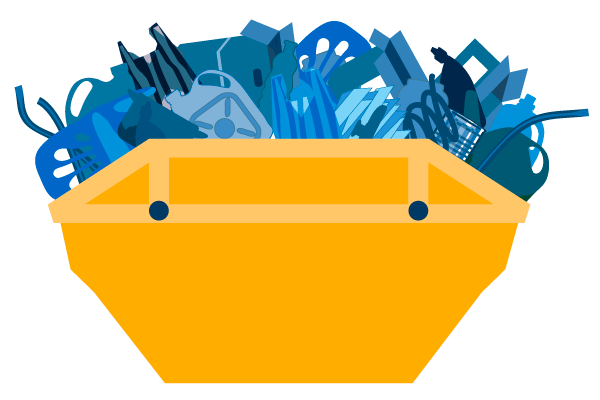 Why reducing construction waste is important

Reduced landfill sites
Landfill sites are common grounds to dump construction waste, but unfortunately, all this piled-up waste creates water pollution, air pollution, and awful smells that impact residential communities. Reducing your construction waste will reduce the number of materials heading to these landfill areas that directly pollute our atmosphere.
Less pollution
Construction waste contributes to three types of pollution; air pollution, water pollution, and noise pollution. All three have negative effects on people's health and wellbeing and reducing construction waste will mitigate all three types.
Construction sites carry large quantities of dust, and these dust particles can get deep into our lungs and, over time, cause illnesses such as asthma, bronchitis and even cancer.
Lessen the impact of climate change

With reduced landfills and emissions caused by construction waste, the climate will be much better. We will see better agriculture and freshwater locations, fewer natural disasters and endangered species and other wildlife protected from harmful elements.
Saving money

Who doesn't like to save money? Having an effective plan to mitigate waste will benefit the company's purse strings. Fewer landfill trips and ordering the right amount of materials will reduce transport costs, fuel costs and prevent over-ordering.
In line with legislative requirements
Many laws govern how we manage, treat and dispose of waste, all to protect us and the environment. For example, under the Environmental Protection Act, it is an offence to treat, keep or dispose of controlled waste that could cause environmental pollution or harm human health. For breaking laws like this, the courts can issue fixed penalty notices, forced cessation of business activities, or in severe cases, prison sentences.
How to reduce construction waste

1. Order the right amount of material
It might seem obvious, but often construction companies can make the mistake of ordering too much or too little–of wood, concrete and other materials. It is important the most experienced and knowledgeable people within the construction workforce are ordering the right amount of materials for the project. If you have ordered too much of something in the past, understand why and learn from these mistakes.
2. Use prefabricated building components
Reduce construction waste by using modular systems or prefabricated building components. Prefabricated components can last much longer as they are not exposed to the weather. In addition, these components can be used again and again, so any leftover can be stored on-site for the next project.
3. Choose sustainable materials
Using sustainable materials that can be easily recycled, such as wood or metal, will allow you to reuse materials, reduce costs and prevent waste buildup. Unused concrete blocks, brick and rubble can be used as backfill along foundation walls. Wood, if untreated with toxic chemicals, may be sold back to the supplier.
4. Properly store construction materials
Cover and protect your bricks and keep your wood dry and off the floor using wood racks. Second, keep all materials in a secure, dry place away from accidental damage and theft. Remember, if anything damages these materials, it's money down the drain.
5. Use a professional waste clearance company
If you have got to a point where there is a build-up of waste on-site, calling upon the professional services of a waste disposal company like Clear It Waste, will safely and efficiently clear your waste, so you can spend more time on your project or business. In addition, the expertise and knowledge of Clear It Waste staff can offer guidance on waste management and how best to reduce the build-up of construction waste.
6. Use a skip for proper segregation

Segregating your waste using skips helps manage, identify and sort your waste ready for transport, recycling and disposal. Adequate segregation also reduces the amount sent to landfills, making it cheaper and better for people and the environment. Check out our guide to hiring skips for construction waste for more information.
7. Use a site waste management plan
Implement and follow a site waste management plan (SWMP) to identify, organise and plan the mitigation of waste on-site. A good waste management plan will cover all areas of the project's handling of materials from start to finish.
Most SWMPs will look at the following;
Who will be responsible for resource management?
The types of waste that will be generated.
How the waste will be managed – will it be reduced, reused or recycled?
Which contractors will be used and will they ensure the waste is correctly disposed of responsibly and legally?
How will the quantity of waste produced be measured and calculated?
Finding additional opportunities to reduce, reuse or recycle materials.
When looking at how best to manage and minimise your waste, it is worth following a process to eliminate, reduce, recycle and recover any on-site waste as much as possible and should play a big part in any site waste management plan.
For the construction industry, reducing waste is about more than just preserving the environment. It saves money and is good for your company's bottom line.
There are many ways to reduce waste in this industry. You can choose sustainable materials, offer customers low-waste alternatives, use renewable energy sources, and donate leftover materials to charity or sell them back to building suppliers. But if you want to make a big difference to the reduction of waste within the industry, you need to start with your business's waste management practices—it all starts with you!
Using a company like Clear It Waste to remove your construction waste for you is a sensible and hassle-free solution to removing any construction waste accumulated from construction projects.
Our fully vetted and trusted team of professionals will clear your construction waste ethically and responsibly–recycling as much as we can to prevent further environmental pollution whilst limiting landfill waste.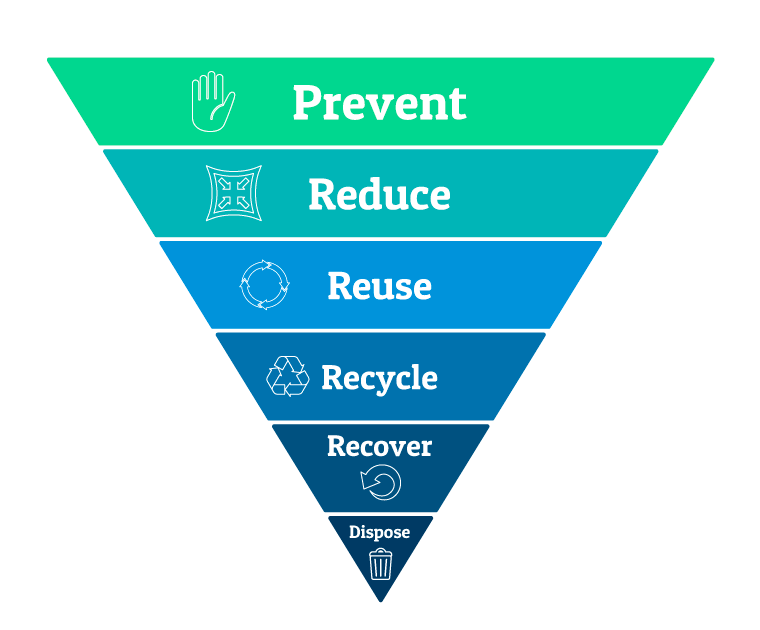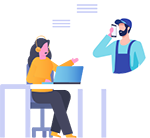 1.
Get in touch for your free, no-obligation quote.

2.
Book your collection online or with our friendly team.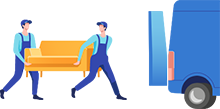 3.
We collect your waste and leave your area clean and tidy.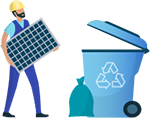 4.
Over 90% of the waste we collect is kept out of landfill.