Dealing with computers and WEEE (Waste from Electrical and Electronic Equipment) items can be difficult, especially for a large company. Computer disposal and the disposal of computer monitors, printers, standing lights and other electric goods requires special consideration.
Can I dispose of office computers at the tip?
Many tips are not equipped to handle (and so will not accept) electronic waste. If you're looking for options for mass computer disposal, computer monitor disposal and other electric items, you will need to check your nearby recycling centre. You need to find one that accepts general WEEE waste.
As well as this, the local council offer WEEE collections. This service does come with a charge if you want your old computers collected, and they are not obligated to take them during busy periods. There can also be long waiting lists for this service, especially for big commercial projects.
It's also worth bearing in mind that, in the UK, retailers are required to take back old equipment if they sell you a replacement under WEEE regulations. However, this can become tricky if you are buying new tech on a large scale within a company.
Read more: Who can dispose of WEEE?
What is WEEE?
A good rule of thumb is that almost everything powered by a battery or plug is recyclable as WEEE. The Health and Safety Executive define WEEE* as:
IT and telecommunications equipment – computers, copy machines, telephones, and pocket calculators
Appliances that take up a lot of space – such as refrigerators, stoves, microwaves, washers, dishwashers
Other home appliances – vacuum cleaners, irons, toasters, clocks, etc
Toys, leisure, and sports equipment – for example, electric trains, games consoles, and treadmills
Tools with electrical and electronic components – saws, drills, sewing machines, lawnmowers
Monitoring and control equipment – smoke detectors, thermostats, and heating regulators
Automatic dispensers – hot drinks dispensers and money dispensers
Consumer equipment – radios, televisions, hi-fi gear, camcorders and musical instruments
Lighting equipment – fluorescent tubes and high-intensity discharge lamps
Medical equipment – dialysis machines, analysers, medical freezers, and cardiology equipment that is not infected
*It's important to note that this is not an exhaustive list, and the items that fall under the WEEE category are always expanding. To make sure you stay on the right side of the law, seek the expertise of a professional waste clearing company.
Office computers and WEEE recycling
If you're looking for information to help with your office clearance, then WEEE recycling should be top of your list. Just because the disposal of computer monitors can be tricky doesn't mean they can't be recycled efficiently. There are many useful parts and materials in computers that can be recycled, and old PCs and laptops that are broken or can no longer work should not just be thrown away.
Computer monitor disposal can be tricky. Most electrical devices, including computers, are classified as WEEE goods and should be disposed of under the guidelines.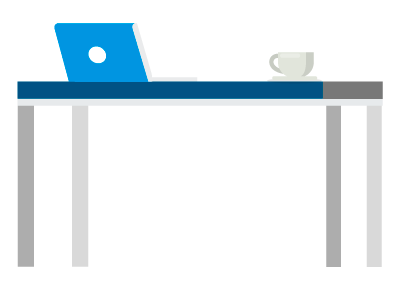 What to do before computer disposal
1. Factory reset them
Factory resetting your computer makes sure any individual user settings are wiped. It is recommended that you do this before getting rid of any office PCs because it will effectively erase all of the data and applications, meaning your company's information is gone.
Windows computers can be factory reset by going to settings, recovery, and selecting 'reinstall Windows', following the on-screen instructions. For Apple products, restart your Mac and then press and hold Command-R quickly.
2. Use data-shredding software
Even if you've done a factory reset on your office computers and deleted any files hanging around, it's best also to use data-shredding software to be on the safe side. You don't actually delete the information when you delete a file and empty the recycle bin; you just make sure that the operating system doesn't recognise it. If the data isn't overwritten, it can easily be recovered using file recovery software tools.
However, data shredding software completely destroys the data so you can be sure any company secrets are truly wiped. While Windows 10 offers data shredding options from within the factory reset options, it's a good idea to install additional software if you use a different operating system.
3. Remove the hard drive
The safest way to ensure your business data is not accessed when getting rid of any laptops or desktops is to physically remove the hard drive.
The good news is you can do this usually by taking the hard drive and smashing it. Great if you need to let out some pent-up energy in the office.
Computer disposal in bulk
It may be necessary to look into other options if you're a business and you need to get rid of a lot of broken computers. Most household recycling centres do not allow larger vehicles, such as vans, to use their facilities because these are considered commercial waste.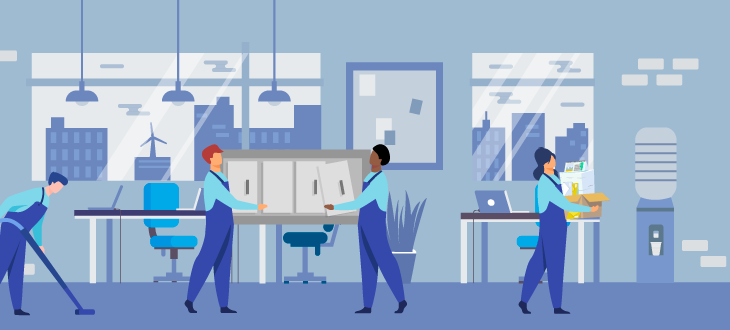 Choosing Clear It Waste for disposal of computer monitors
With all of the difficulties involved in taking your PC to the tip, a safer bet is to let the professionals do computer disposal for you. Clear It Waste is experienced in dealing with all kinds of WEEE items and can ensure they are disposed of in an environmentally-conscious and legal manner.
Not only this, there are other benefits to choosing us as your commercial waste clearance company for computer monitor disposal, such as:
We offer same-day waste removal and rubbish collections throughout London
From just one item to an entire office waste clearance, we can collect and recycle ALL your junk
Our collection service includes small, medium, and large vans and 7.5-ton lorries
Our company holds a full waste carriers license and is fully insured
We recycle or reuse over 80% of the waste we collect
Our customer service team will be able to provide you with a free and no-obligation quotation if you get in touch. If you prefer, you can book your computer disposal online right now. If you need your removal during the weekend or on a bank holiday, let us know!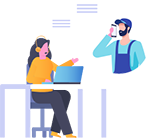 1.
Get in touch for your free, no-obligation quote.

2.
Book your collection online or with our friendly team.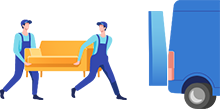 3.
We collect your waste and leave your area clean and tidy.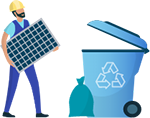 4.
Over 90% of the waste we collect is kept out of landfill.