Benefits of selling your office furniture
There are several benefits of selling your office furniture, including:
1. Saving you money
If you choose to sell your office furniture, this will provide a financial benefit to your company. You are able to recoup some of the money you spent out on it initially, which can then go towards your newer purchases or upgrades. Even though you may receive a small tax benefit from donating your furniture items, this option will give you actual capital to invest back into your business however you see fit.
2. Helping new business owners
You may think that donating your old office furniture is the best way to help others. But in fact, most donations will end up with regular people instead of businesses. Very few new companies will seek charitable donations for their start-up operations, so why not sell used office furniture so that budding entrepreneurs can kick start their business ventures.
3. Reducing your environmental impacts
There is no reason to throw away perfectly usable furniture. Landfill sites are already filling up at an unsustainable rate, and the less we can send to landfill, the better. It will also help reduce your overall environmental footprint, which goes down very well with clients and customers.
4. Free up office space
It is not uncommon for commercial office space to get cluttered and overcrowded with furniture. So why not have a clear-out and get rid of office furniture that you no longer need or is surplus to requirements? After all, a clear space is a clear mind, so you are likely to create a better working environment for you and your colleagues.
As you can see, there are multiple benefits if you decide to sell used office furniture. However, there are some things that you should consider if you do choose to sell office furniture, particularly if you want to make the most of what you have to sell.
What things should you consider when deciding to sell office furniture?
Selling your office furniture certainly is a good way to start the process of getting rid of unwanted items. However, if you have a lot of office furniture to sell, you might struggle to sell it all – particularly if it's a suite of chairs, tables or cabinets.
The quality and condition will also impact whether you are able to sell used office furniture or not. Of course, if it is brand new and hardly used, this will be most likely to sell quickly and for a decent amount of money. Although, if it is well used, stained, or damaged, you might find people are less likely to buy it from you. There are also people out there who are into upcycling and restoration projects but just be prepared to not receive as much money for it as you might hope.
You are probably better off trying to sell what you can and then using an office furniture removal company like us to come and collect the rest.
If you want to get rid of office waste, particularly furniture, contact us today for a free, no-obligation quote to see how we can help you.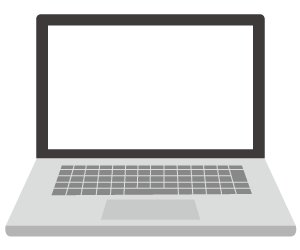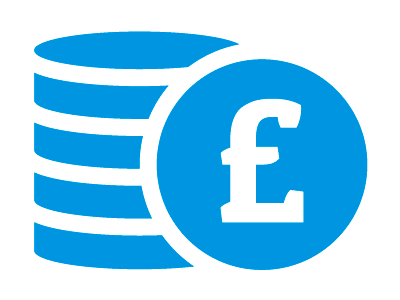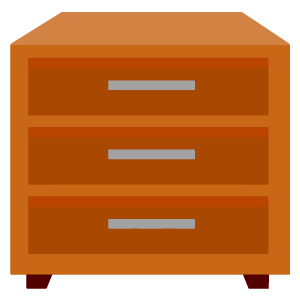 What office furniture can you sell?
We collect a wide range of second-hand office furniture, including the following:
Office chairs
Desks and conference tables
Lockers, drawers and cupboards
Lobby furniture
Filing cabinets
Electronics (such as computers, laptops and printers)
Once you have sold as much of the office furniture as you can, we will then come and take away anything you have not managed to sell.
On the day of collection, our team will evaluate the size of the furniture in order to assess the most effective method of removal. You do not need to worry about lifting a finger; our team of fully trained and vetted professionals will do all of the heavy lifting for you.
Office waste, such as furniture, can be awkward to move. However, there is no need to move the furniture yourself or place it outside the front of the building like you would with a council service. Once you have organised a date and time for the collection, leave the rest to us; it really is that easy.
What is the best way to sell office furniture?
Furniture is one of the least recycled and sold items, given that it is often large and difficult to transport. Whether it is chairs, desks or cabinets, the process is pretty much the same for selling it.
The first thing you need to do is find a buyer, whether that is privately or through a third party. Once you have done this, you need to negotiate the price you want for the furniture, including any transport costs that you may incur as a result of this, and organise transport or have the items collected by a delivery company.
We offer the best services for office clearance in London. If you are unsuccessful in trying to sell office furniture, then give Clear It Waste a call, and we will happily come and collect it from you.
Why should you use us to collect your office furniture?
As one of the leading waste removal companies in London, we have a wealth of experience when it comes to furniture disposal, particularly with regards to offices.
Our quick, affordable, and eco-friendly services are available across London, offering same-day collections at a time that is convenient to you.
Whether you want one item collected, a regular office waste collection or an entire office clearance, no job is too big or too small for our team of waste removal experts.
Disposing of office waste yourself is time-consuming, stressful and physically tiring. So let us take care of all that for you. Our team of experienced and fully-trained personnel offer hassle-free service and can complete an evacuation with minimal instructions. You can rely on us to ensure that your items are collected in a responsible and efficient way.
There is no better feeling than seeing your cluttered office space finally clear and free of unwanted items. After giving us a quick call, or by using our online booking system, we can have your office furniture removed within no time and give you your space back to how it was intended in the first place.
Our work and approach to waste collection services means that we offer the same, excellent value for money across all of our services, including selling office furniture, which is highlighted by our Google Review rating. Rest assured, you are in safe hands.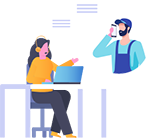 1.
Get in touch for your free, no-obligation quote.

2.
Book your collection online or with our friendly team.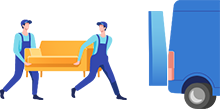 3.
We collect your waste and leave your area clean and tidy.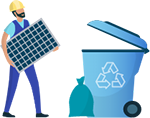 4.
Over 90% of the waste we collect is kept out of landfill.