With so many different kinds of waste generated every day, it can be difficult to know which category yours falls into and how to get rid of it. The waste removal experts at Clear It Waste are happy to help clarify all definitions of waste, and what needs to be done about each.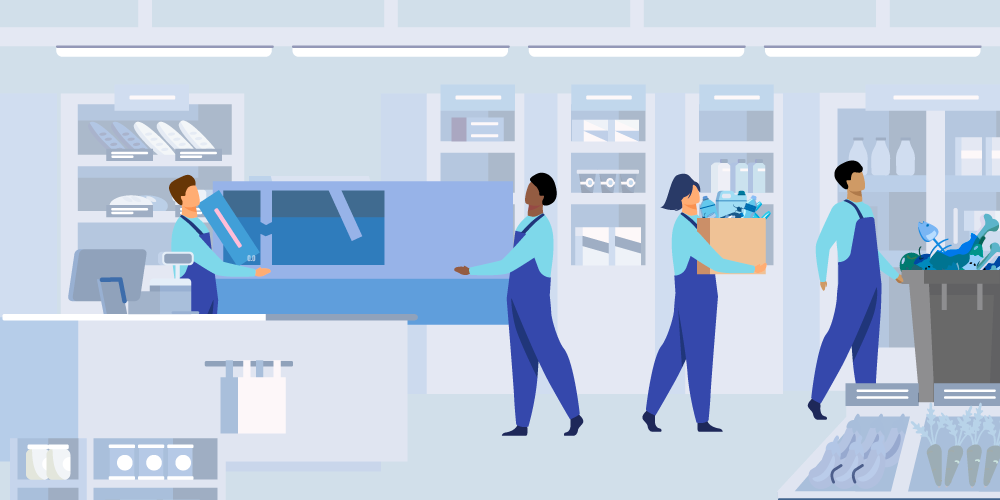 What is Commercial Waste?
Commercial waste is any waste and rubbish generated in a business setting. It can include cardboard and paper, retail packaging and plastic, or cans, bottles, and more. However, it's important that commercial waste is not confused with industrial waste.
Looking for commercial waste removal? Get in touch with our team today.
What is Classed as Commercial Waste?
Commercial waste is a broad term that can include a range of waste items. These items can include, but are not limited to:
Cardboard and paper
Cans and bottles
Food waste from restaurants
Food packaging
Retail packaging

Household Waste vs. Commercial Waste
Commercial waste and household waste can look similar on the surface. They both can contain items like cardboard, paper, food packaging, and food waste. The key difference is in the source of the waste. Commercial waste is exclusively generated in a commercial setting, whereas household waste is exclusively generated within a home or household.
How to Dispose of Commercial Waste
Unlike household waste, commercial waste cannot be put out with the weekly bins. If you want to dispose of your own commercial waste regularly, you must register as a waste carrier.
For many businesses, hiring a licensed waste carrier is the simplest option. However, it is your legal responsibility to ensure:
That you keep the waste you generate to a minimum by reusing, recycling, and repurposing as much as possible.
That you store waste safely and securely
That you complete a waste transfer note for every single load of waste that leaves your property or business.
That your waste carrier is registered to dispose of waste.
That your waste carrier doesn't dispose of your waste illegally, such as flytipping, and if you find that they do, you must report them to Crimestoppers.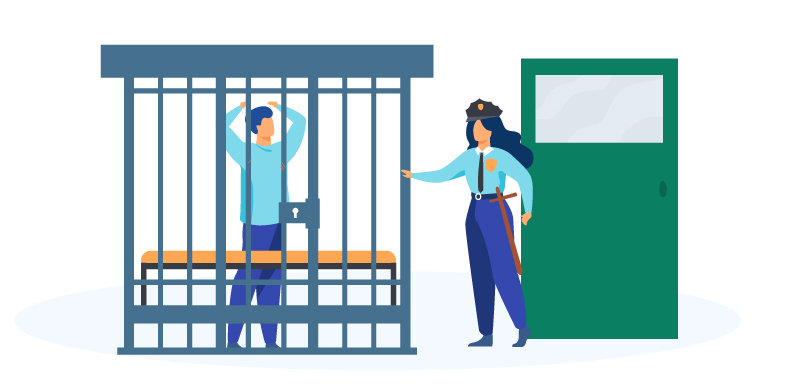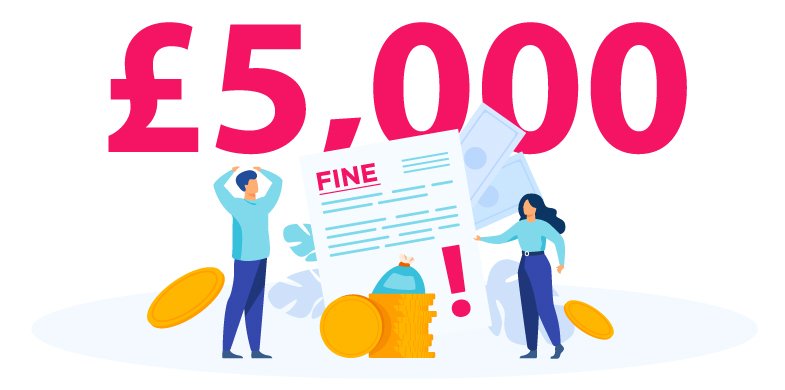 What are the Penalties for Non-Compliance With Commercial Waste Disposal?
The penalties for not complying with the laws surrounding commercial waste disposal can be severe, ranging from fines to prison time. Offences can include:
Putting commercial rubbish in domestic bins.
Taking commercial waste to a local recycling centre or tip.
Any disposal method that could be defined as not following best practice.
And the punishments for these offences can be:
Fines of £300 or prosecution penalties reaching £5,000 for breaching duty of care.
Unlimited penalties and up to five years in prison for illegal waste disposal.
Fixed penalty notice of £110 or prosecution and fines up to £1000 for not complying with a notice, for example, having appropriate waste bins on site.
How to Pick a Commercial Waste Disposal Provider
There are many waste disposal providers around, but no two are created equal. There are some key criteria that are a sign of a great waste remover.
Reliability
One of the most important traits of a waste disposal company is reliability. You can to be completely assured that they will do what they say they will do when they say they will do it. No one wants to be in the position where they have rubbish piling up and their waste disposal company is ghosting them!
To check the reliability of a company before you hire them, look at their reviews. Any good company will have reviews on independent websites such as Trustpilot, as well as a section on their own website where they will share their rave reviews.
If the company you're looking at has no reviews, or all of their reviews are eerily similar, you might want to give them a miss.
Licenses and Qualifications
There are some licenses and qualifications associated with waste disposal. The company's waste carrier license should be easily found on its website, along with any other relevant qualifications.
Ethics
We've only got one planet. That's why it's important to find a waste disposal company that cares about it. A good waste disposal company will have a strong policy around recycling and reusing, and ensuring as little waste as possible goes to landfill.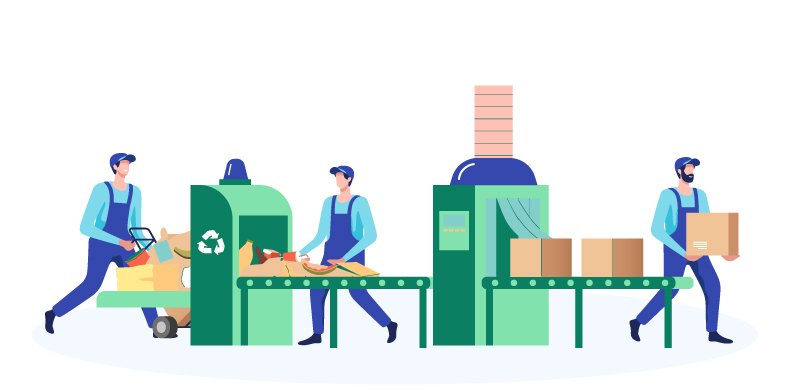 What types of commercial waste do you remove?
Clear It Waste removes all kinds of commercial waste! Whatever your unique situation, we will do our best to assist you. If you are concerned we won't be able to remove your waste, get in touch with one of our friendly team to answer any questions you may have.
How often do you provide waste removal services?
All of our services are bespoke and tailored to suit your needs. Whether you need waste removal every day, or once a month, we will be able to assist you.
What is your service area?
We operate across London—North and South, East and West. Call to find out if we cover your area!
What is your pricing structure?
While we do have some set prices, the majority of our pricing is bespoke for the different levels of service required. You can find out more by reading our rubbish removal prices page, or by getting in touch with one of our team.
What are your hours of operation?
You can book a waste removal service with us 24 hours a day. Our waste removal services can be booked at a time that is most convenient for you. Give us a call to find out when would suit you best!
Do you offer recycling services?
We are passionate about the environment, and do everything we can to protect it. Over 80% (in fact, nearly 92%) of the waste we collect is recycled or reused. We also plant a tree for every job we complete!
Interested in commercial clearance services?