Every business that produces construction waste in the UK has a legal duty of care to classify it before it is collected, disposed of or recovered.
Businesses are also required to:
Identify the controls that apply to the movement of the waste.
Complete waste documents and records.
Identify suitably authorised waste management options.
Prevent harm to people and the environment.
As part of these construction waste documents, you'll need to describe the waste before it is transferred to another party (e.g sent for recycling or disposal). This is to ensure that whoever receives it, knows exactly what it is. This description should outline, for example, the waste classification code (LoW Code or List of Waste Code) and the process that produced the waste.
With years of experience under our belt, Clear It Waste provides excellent construction waste management services and can help you manage your waste efficiently and effectively, in line with government regulations. We are on hand to eliminate any challenges you might face in trying to classify your waste. Let us manage the whole process for you. Contact us now to discuss how we can help you.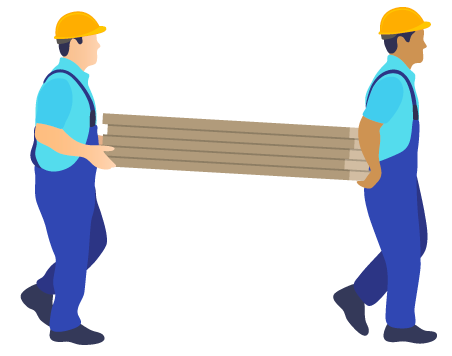 The classification description

As mentioned previously, the European Waste Catalogue (EWC) is made up of chapters describing waste arising from various types of activity. The chapter and sub-chapter headings are just as important as the description alongside the six-figure code.
A classification description must include:
The waste classification code.
If the waste is hazardous or not.
The name of substance or substances.
The process that produced the waste.
The location and business where the waste was produced.
A chemical and physical analysis.
Any particular issues, or specific knowledge related to the waste.
To choose a code, you should first try to identify where in the chapters the waste is produced and then identify the correct six-digit code for the waste.
More examples of the different waste classification codes and their statuses:
| | | |
| --- | --- | --- |
| Waste Code | Construction & demolition wastes (Including excavated soil from contamination sites) | Status |
| 17 01 01 | Concrete | Non-hazardous |
| 17 01 02 | Bricks | Non-hazardous |
| 17 01 03 | Ceramics and tiles | Non-hazardous |
| 17 01 06 | Bricks, ceramics, concrete, and tiles (alone or in mixtures) that contain hazardous substances | Hazardous |
| 17 01 07 | Bricks, ceramics, concrete, and tiles in mixtures that DO NOT contain hazardous substances | Non-hazardous |
So, it's important to know that for most wastes, you'll also need to identify if the waste has a hazardous property before you can classify or describe it.
Please note that if your waste has not been produced from the activity covered by a particular chapter, then you should not use that code, even if a specific waste description seems suitable.
For more advice on the classification of construction waste, please visit the government's information page on classifying different types of waste.
Why Choose Clear It Waste
We understand that managing a project can be tricky, especially with so many aspects to juggle. We are here to help you handle the whole waste clearance and disposal process, including classification. Partnering with waste management experts like us, as early as possible, will save you time, money and legal worries.
Clear It Waste is London's top company for construction waste management and here are some reasons why:
We offer same-day waste collection services throughout London.
We hold a full waste carriers licence and we're listed on the government's public register.
We are a fully insured company and will complete all the required paperwork for you, including Waste Transfer Notes.
We ensure that more than 80% of collected waste is recycled or reused
Remember that it is your responsibility to source a credible and licensed waste carrier to dispose of your solid waste, so please contact us now to find out more about our expert services.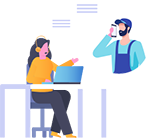 1.
Get in touch for your free, no-obligation quote.

2.
Book your collection online or with our friendly team.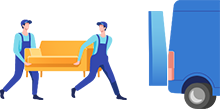 3.
We collect your waste and leave your area clean and tidy.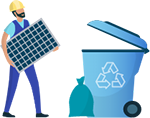 4.
Over 90% of the waste we collect is kept out of landfill.