Did you know that construction waste can actually be classified into different kinds? For example, some are recyclable, whereas others are not. A critical part of the waste handling process is ensuring the right waste ends up in the right place, so classifying the different types of waste is a crucial step.
Proper waste management presents many challenges and what to do with the waste you produce can be confusing – yet any business that produces construction waste has a legal duty of care to ensure their waste is safely and properly handled, to minimise its impact on the environment.
In this section, we'll cover what goes into classifying construction waste, including:
These requirements might seem daunting to take on, but that's where a waste disposal company like us steps in to handle the process, so you can be reassured that you've taken the steps to meet your duty of care.

Classification descriptions
An introduction to the European Waste Catalogue (EWC)
Established by the European Commission, the European Waste Catalogue (EWC) is a list of waste types that categorises wastes based on a combination of what they are, and the process or activity that produced them.
Using EWC codes is a legal requirement of the Duty of Care legislation in the UK, and this states that a waste producer, carrier or disposer must take steps to ensure that the waste is described in a way that allows for its safe handling.
Also, a waste transfer note (WTN) must be presented with a written description of the waste, including a List of Waste code, and any waste must also be described in a way that identifies any properties that are relevant to how it will be handled.
What are the different European construction waste classification codes?
The EWC is divided into 20 chapters, and waste types are assigned a six-digit code (List of Waste Code) from one of the chapters that make up the catalogue – the first two digits are the chapter, the next two are the sub-chapter and the last two are specific to the waste type. Hazardous wastes are identified using an asterisk.
It's the transferor's legal responsibility to ensure that the EWC code is correct, so that the waste is described in a way that permits safe handling and management.
Some examples of the different waste classification codes are:
| | |
| --- | --- |
| Waste Code | Construction & demolition wastes (Including excavated soil from contamination sites) |
| 17 01 02 | Bricks |
| 17 03 01* | Bituminous mixtures containing coal tar |
| 17 04 05 | Iron and Steel |
The waste transfer note
A waste transfer note (WTN) is a document that shows proof of transfer of non-hazardous waste from one party to another.
It is necessary for ensuring the duty of care that businesses have towards the environment. It is proof that waste has been managed properly and it leaves an audit trail if an issue arises down the line.
What information is included on the waste transfer note (WTN)?
On the WTN, there are several sections that are mandatory, and key information to include are:
A description of the waste.
How the waste was produced.
How the waste is stored.
The business collecting the waste.
Unsure of how to classify your construction waste? We can take the stress out of managing the waste your business produces. If you need more information on how we can provide tailored waste clearance services, contact us.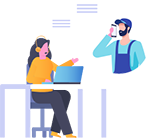 1.
Get in touch for your free, no-obligation quote.

2.
Book your collection online or with our friendly team.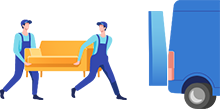 3.
We collect your waste and leave your area clean and tidy.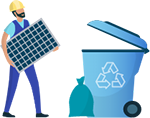 4.
Over 90% of the waste we collect is kept out of landfill.