When you transfer construction waste, you must include a waste transfer note with a clear description of your waste. A waste transfer note (WTN) is a document that details the transfer of non-hazardous waste from one person to another, and you must ensure every load of waste you receive or pass on to others is covered by a WTN.
WTNs ensure that there's a clear audit trail from when the waste is produced until it is disposed of. You must keep copies of all your WTNs for at least two years, and you must be able to produce them on demand to your environmental regulator or council, if not, you could be fined. You must also check that anyone you pass your waste to holds the relevant registration, permit or exemption for the type of waste you pass to them.
Failing to meet all the requirements to classify your waste correctly can result in serious consequences. In most cases, it's easier to hire a waste management company like us to take care of it for you.
Clear It Waste can take the stress out of this complicated process, so please get in touch so we can discuss how we can provide a tailored solution to meet your needs.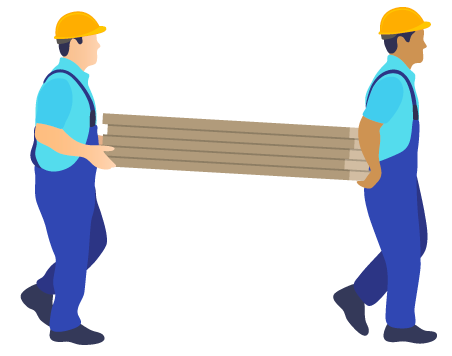 Why do you need to complete a Waste Transfer Note (WTN)?

Any business that produces, handles or disposes of waste has an obligation to ensure it is dealt with correctly. This is known as their 'Duty of Care'.
However, if you produce waste but don't dispose of it yourself, you have a responsibility to make sure it is managed safely and responsibly until its final disposal. And as part of this responsibility, you are required by law to complete the correct transfer documentation – this comes under the Environmental Protection Act 1990, which says that your transfer documentation must include a description of your waste, so that anyone handling it can do so safely.
There are two different types of transfer documentation, a WTN for non-hazardous waste, and hazardous waste consignment notes for hazardous waste. There's no standard WTN and many waste carriers produce their own versions.
A WTN must include:
The name and description of the waste.
The appropriate European Waste Catalogue (EWC) code for the waste.
The process that produced the waste.
The type of site where the waste was produced.
Any process the waste has been through.
How the waste is contained or packaged.
The quantity of the waste.
Whether it is hazardous.
Any specific problems or knowledge about the waste.
The place and the date of transfer.
The name and address of both parties.
Details of the permit, licence or exemption of the person receiving the waste.
The licence of registration number of the person handing over the waste, if they have a waste management licence or are a registered carrier of controlled waste.
A WTN must be completed and signed by both the person handing over the waste and the person receiving it. It must contain enough information about the waste for it to be handled safely and either recovered or disposed of legally. If you do not give enough information and your waste is mismanaged as a result, you could be prosecuted.
If you need more information on how we can help manage the waste your business produces, please get in touch.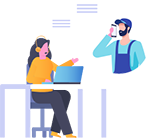 1.
Get in touch for your free, no-obligation quote.

2.
Book your collection online or with our friendly team.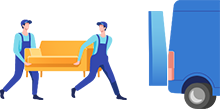 3.
We collect your waste and leave your area clean and tidy.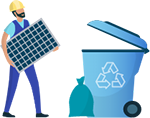 4.
Over 90% of the waste we collect is kept out of landfill.