Companies have several responsibilities concerning waste management. For example, ridding a site of demolition waste is key to maintaining a safe working environment. However, just like with managing construction waste, not just any company can get rid of demolition waste. From being licensed to providing an audit trail of the waste, there are requirements set out by the Environment Agency.
If this sounds complicated, don't worry! Clear It Waste is on-hand to provide you with expert waste management services. Not only do we handle the removal of non-hazardous demolition waste, but we can also manage the clearance of toxic and hazardous material from your site safely and responsibly.
Crucially, we prioritise minimising the impact on the environment through our methods of waste disposal and we will even complete all the required paperwork for you, including Waste Transfer Notes, for example.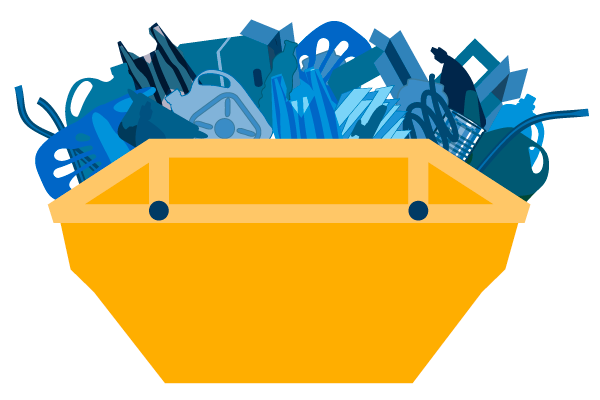 Why Choose Clear It Waste
At Clear It Waste, we have a team of experts that are fully trained in waste management, so they can work professionally and safely on your site with their specialised equipment and vehicles. We are committed to operating to the highest standards of health and safety and will leave your site clean, tidy and safe.
We offer same-day waste collection services, we are fully insured and hold a waste carriers licence. Central to our operations is protecting the environment, and we always ensure that more than 80% of the waste we collect is reused or recycled.
If you hire our services you can expect…

Excellent customer service
You are our first priority. Our waste management and recycling services can be tailored to your project's waste output and needs, and we handle waste collection in a professional and environmentally friendly manner.
We are licensed by the Environment Agency and all of our team and services are fully insured to provide tailored waste solution services. All paperwork required for the collection and disposal of your demolition waste is provided, in line with current waste regulations – for example, we provide waste transfer notes to all of our clients.
We are experts in handling demolition wastes from projects of all sizes – whether you are a sole trader completing smaller residential projects, or a large company working on tower blocks or shopping centres city, we can manage your waste safely and sustainably.
We handle various waste types, from hazardous to non-hazardous and recyclables to non-recyclables. And you don't have to separate your waste – If these aren't separated upon collection, our friendly team will organise and separate all the waste after collection.
We supply a full range of storage options including skips, drums and tanks, and other specialist containers.
Your demolition waste will be transported to a fully licensed facility and disposed of in an environmentally friendly and cost-effective way. We offer a full range of disposal options including recycling, recovery and landfill.
The environment & sustainability
We work to meet the needs of the present without compromising the ability of future generations. Our recycling services help to reduce waste materials associated with demolition works – we aim to recycle at least 80% of all building waste collected by our team.
We ensure safe working practices at all times at all locations.
Necessary preparations and precautions are undertaken to ensure a safe working environment, a reduced carbon footprint and measures to reduce noise and noise and dust emissions so neighbouring buildings are not inconvenienced.
We provide outstanding service at a fantastic price and we believe in affordable, and thorough services for all of our clients. With a commitment to transparency, we cut the hidden fees and high surcharges – we only charge you for the waste we collect, not the time it takes.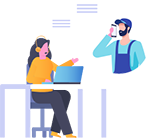 1.
Get in touch for your free, no-obligation quote.

2.
Book your collection online or with our friendly team.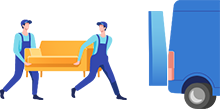 3.
We collect your waste and leave your area clean and tidy.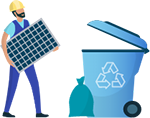 4.
Over 90% of the waste we collect is kept out of landfill.