Waste removal can be a big task and, if left, only grows worse. That's why we specialise in all manner of waste removal, so you can leave the physical and mental load of waste removal to us!
We've compiled this list of all the services we offer, as well as options offered by councils, so you can be fully informed when it comes to removing your waste.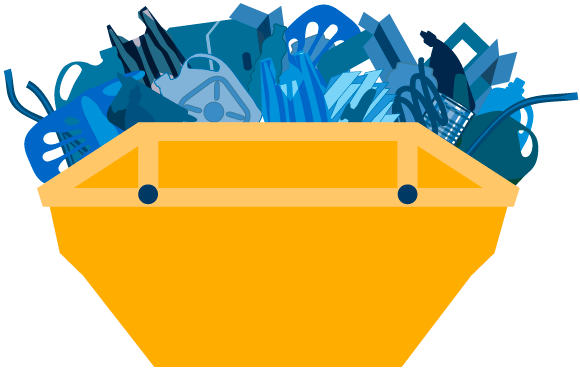 Types of Waste Collection Services at Clear It Waste
At Clear It Waste, we offer a wide variety of waste removal services, each designed to suit a particular situation. Whatever your waste removal needs, we will have a service to see to them at a cost that's right for you.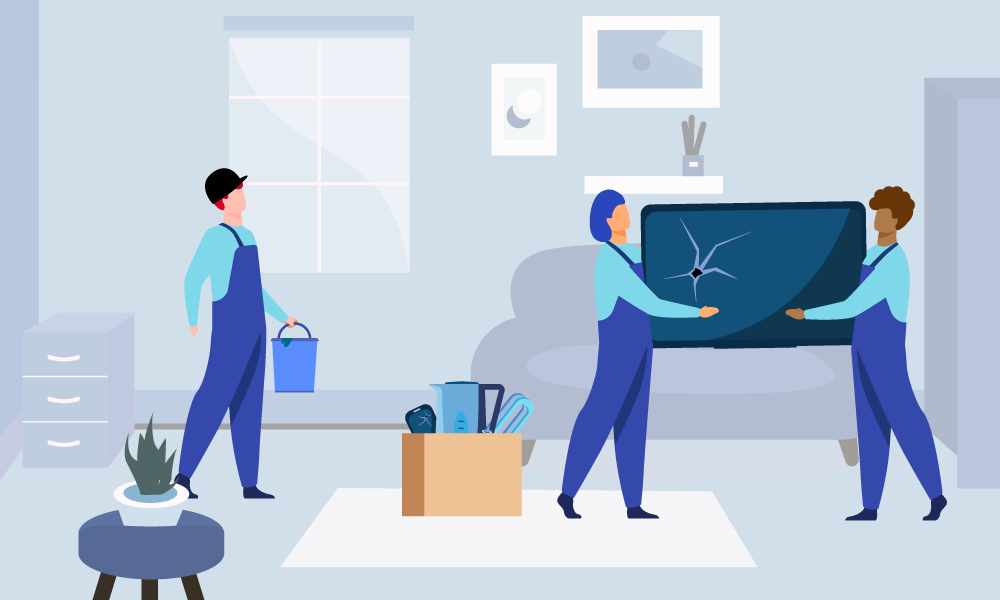 WEEE Disposal
WEEE, or Waste from Electrical or Electronic Equipment, can be tricky to dispose of in an environmentally friendly way. Whatever your WEEE removal needs, whether it's old television, fans, or space heaters, we'll be glad to take them away and dispose of them safely.
We take every measure we can to ensure all waste is disposed of ethically—we even recycle 92% of the waste we collect, and we plant a tree for every job we do!
Skip Hire
Sometimes, a skip is the only thing to do the job. When you hire a skip from Clear It Waste, we'll deliver it at a time and place to suit you and then collect it when you're ready for us to.
One benefit of skip hire is that you can put almost anything in a skip—the only exceptions being white goods and hazardous waste. If you need to dispose of these, we can help with that too.
Garden Waste Collection
Our gardens can be huge sources of waste. Whether it's leaves, branches, and weeds or a rickety old shed, garden waste disposal can be tricky. Clear It Waste removes all kinds of garden waste as part of our bespoke services.
Basement Dig Out Collection
House renovations and extensions are always an exciting, if somewhat stressful, time. One stressor that many don't consider is the amount of waste this work can generate, especially when it comes to basement dig outs. It's easy to forget that what seems like a simple extension of below-ground space can equal tonnes of dirt and rubble.
Clear It Waste are experts in basement dig-out removals and we will be more than happy to help.
Construction Waste Disposal
Construction waste can seem impossible to get rid of, and for many builders, finding the time to do it is even harder. That's why Clear It Waste created a service dedicated to construction waste removal. We're fully qualified and licensed to remove all sorts of construction waste.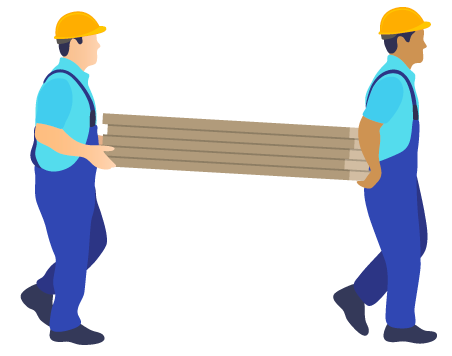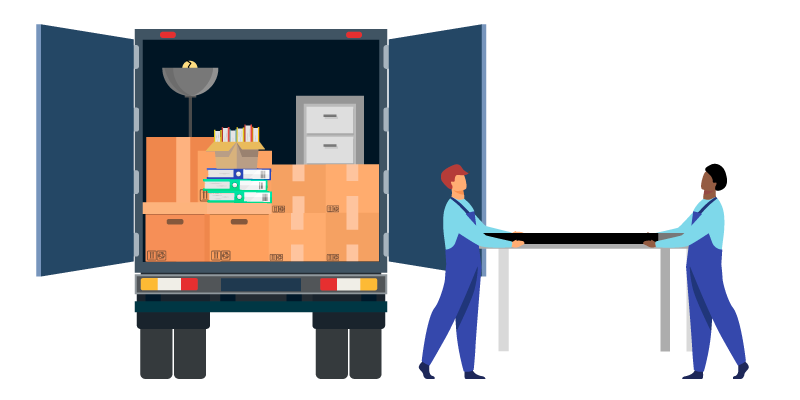 Furniture Disposal
Whether you're treating yourself to a new dining room set, or clearing the house of a loved one who has passed, furniture removal can be a real pain in the bookcase. Furniture tends to be big, and bulky, and heavy, and who honestly wants to remove it?
We do!
Clear It Waste cover all sorts of furniture disposal and removal:
Sofa Removal
Sofas are some of the biggest and bulkiest items of furniture in our homes. They're often too big to fit in our cars, and if you live alone it can be impossible to move, let alone remove. As part of our sofa removal service, we will come and collect your sofa from your living room, so you don't have to lift a finger.
Mattress Removal
Experts and mattress salespeople estimate you should change your mattress every seven years. But this can be difficult, given the large size and unwieldy shape of mattresses. Getting them downstairs, alone, can be tricky. That's why you should leave the mattress removal to the experts! We'll remove the mattress, along with any bedding and even bedframes you no longer want or need.
White Goods Disposal
White goods encompass items like fridges, freezers, washing machines, tumble dryers, and dishwashers. A tricky thing about disposing of white goods is that some of them need licensure to dispose of. Thankfully, the experts at Clear It Waste are fully trained and licensed for all your white goods removal needs.
Office Clearance
Office clearances can happen for a number of reasons; perhaps you've decided to revamp the whole place, or are moving to new premises and don't need to bring everything with you. But it is always a big job. That's why it's best to call in office clearance experts. We'll create fully itemised lists of everything we remove for you, so you don't have to worry about audits and waste transfer notes.
Shop Rubbish Clearance
Whatever it is you need clearing from your shop—day-to-day rubbish or old stock removal—Clear It Waste can help. Shop waste clearance is not just important to make sure your shop looks nice, it is a necessity in terms of health and safety. Make sure you stay on the right side of the law and use Clear It Waste to get rid of your shop rubbish.
Hardcore Waste Removal
Hardcore waste tends to be heavy and cumbersome. It might be dirt, pallets, metal, pipes or all manner of items. At Clear It Waste, we remove all kinds of waste quickly and efficiently. You won't need to worry about waste transfer notes, as we take care of those too.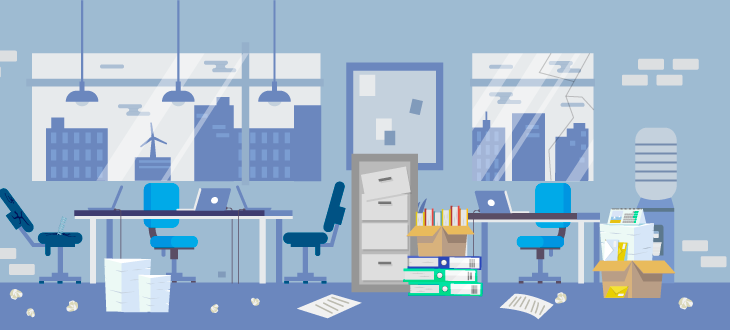 Types of Council Waste Collection Services
While we may be the best at collecting waste, we're not the only ones around to do it. Local councils also offer some limited waste collection options that you can utilise.
Bin Collection
Does the council remove rubbish? Yes. Local councils offer waste collection services on a regular basis, though the timetable for this varies from borough to borough. Many places operate on alternating between waste to landfill and recycling/compost waste every week. While this is a vital service, it's important to remember that councils cannot collect everything. Some bulky or hazardous waste cannot be included in your weekly rubbish pickup.
Household Recycling Centres
Household recycling centres are usually, but not always, located near the town or area tip. They will typically have different sections for different waste items, such as areas to dispose of wood, or gas canisters. These centres can be great for disposing of all kinds of waste, but unfortunately, you have to bring the waste yourself. Some tips won't allow any commercial vehicles, or what could be commercial vehicles, onto the premises.
Bulky Waste Collection
Most councils do offer a service for bulky waste collection. Fees usually start at around £20, and council workers will come out to collect your waste items. Typically, this will mean leaving your waste items outside of your property or at the curb for pickup convenient to the council.
Garden Waste Collection
Most councils run a garden waste collection service. This can be on a regular basis during the summer months, or as a one-off payable service you can book. For the regular service, typically you will place your garden waste in a bin that you leave by the kerb.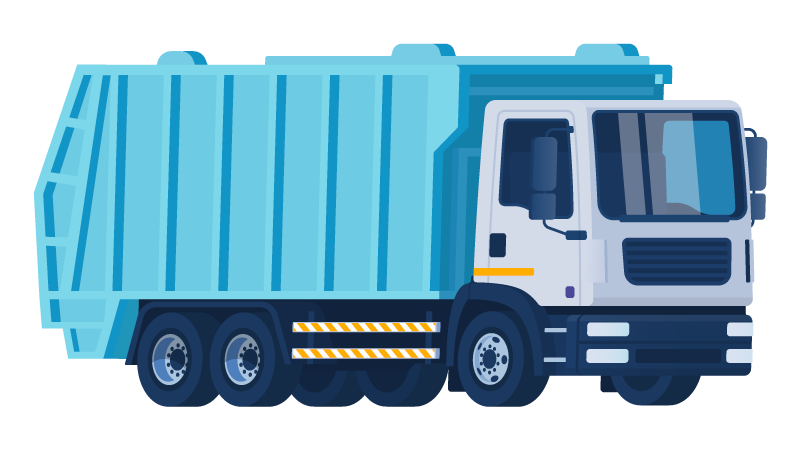 Waste Removal Services with Clear It Waste
Clear It Waste is King when it comes to waste removal services in London. That's not us bragging: we've been rated 4.7 stars on Trustpilot, and have scored 4.9 stars across many review websites.
Whatever waste removal services you need, if you're in the London area then we've got you covered. Whether they're domestic or commercial waste, you can acquire our services by booking online or giving us a call on 0208 504 2380 to speak to a friendly member of the team. You can find our waste removal prices on our website, but do get in touch for a bespoke quote.
You can also reach us via email at [email protected] where we will be happy to answer any questions you may have.
Get in touch to learn more about our waste collection and removal services