There are two options for the removal of both domestic and commercial waste: council waste collections or private rubbish removal. Both options have their own advantages and disadvantages.
To help you choose the best option for your waste collection, we've put together this handy guide.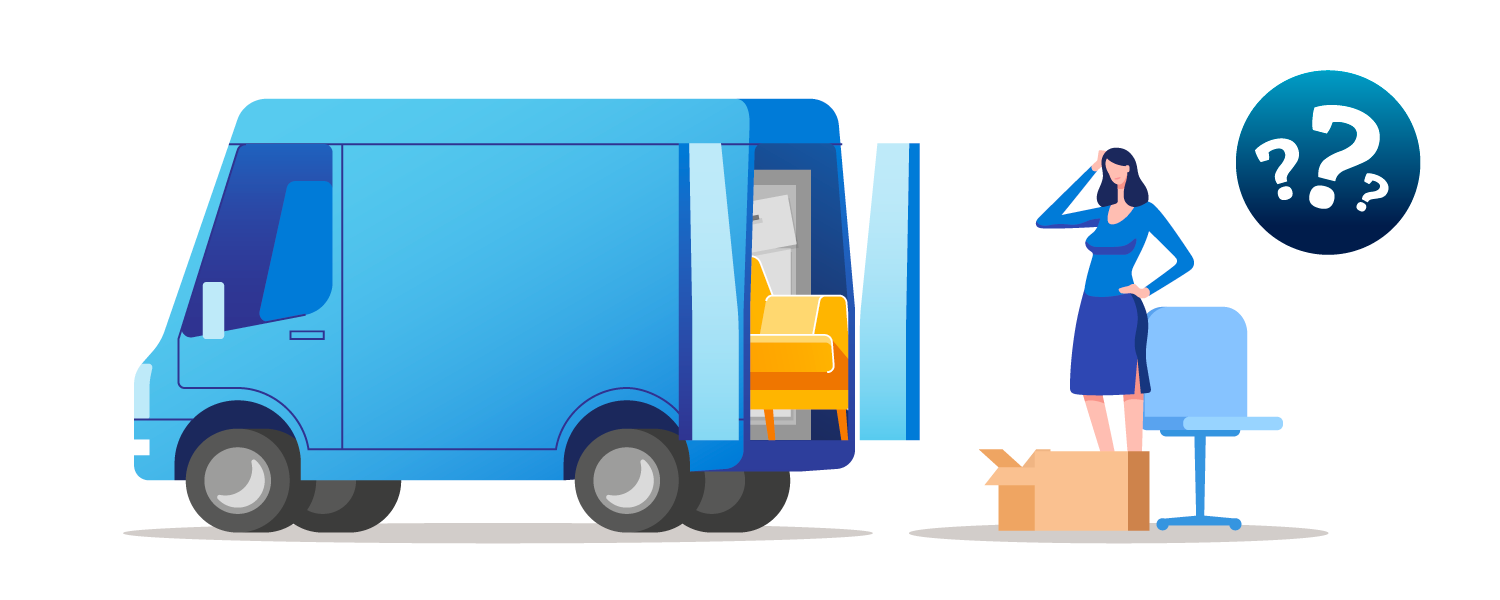 How Much Do Rubbish Removal Companies Charge?
At Clear It Waste, rubbish removal prices are largely based on the volume of junk you have, starting from £65 + VAT for 1/8 truck up to £350 for a full truck. These prices may vary depending on the type of waste, ease of access to the premises, and date & time of collection. For a free, no-obligation quote, get in touch with a member of our friendly team or book online.
Does the Council Remove Rubbish?
The simple answer is yes, though precisely what can be collected varies between councils, and collection is usually only available on certain days.
In some cases, you will be able to book a chosen collection date, however, it is unlikely that you will be able to choose a specific time. Rubbish will need to be left outside your house on the day so it can be collected without having to access the house.
How Much Does the Council Charge to Remove Rubbish?
How much the council charges for waste collection varies across the regions. On average, you can expect to pay between £30 and £100 for a regular-sized waste collection (around three large items or 5 black bin bags).
The cost of large rubbish removal in London averages at £35 for three large items, with additional charges for any extra items. Areas such as Richmond and Havering are slightly more expensive, with flat fees of £62 and £44.50 respectively.
Outside of London, figures continue to vary greatly between councils. In Newcastle, for example, the council charges £40 for each large, heavy item, whereas in East Hampshire, £43 will cover 1 square cubic metre of waste collection.
To find out how much the council charges to remove rubbish in your area, you will need to check with your local council.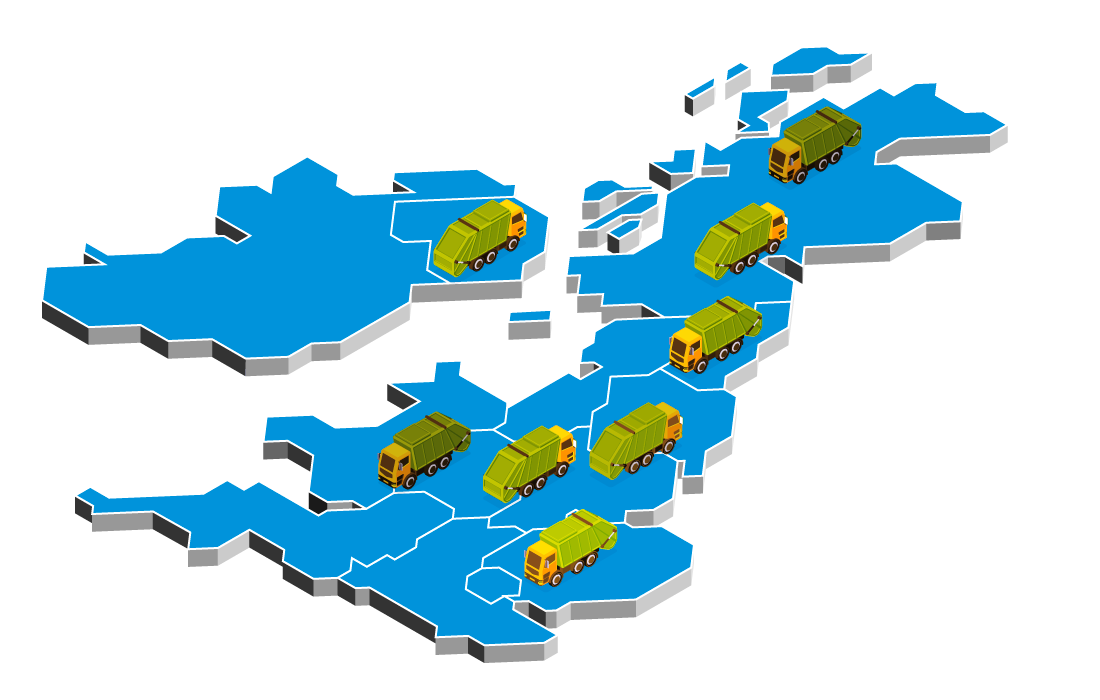 Household Waste Collection by the Council
The council can remove excess rubbish for a fee. Although this cost is not included in your council tax, you must be up to date with your council tax payments to be able to book a household waste collection.
Household waste collections are usually on allocated days and you will be required to leave your rubbish out the front of your house on the morning of collection.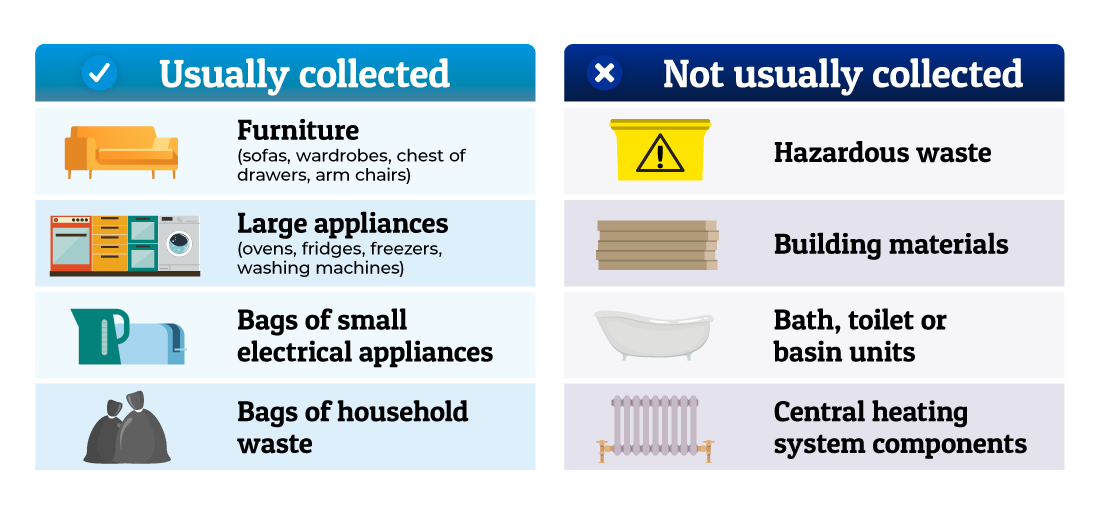 Items usually included in household waste collections by the council:
✔ Furniture (sofas, wardrobes, chest of drawers, arm chairs)
✔ Large appliances (ovens, fridges, freezers, washing machines)
✔ Bags of small electrical appliances (kettles, toasters, electric toothbrushes)
✔ Bags of household waste
Items usually not included in household waste collections by the council:
✘ Hazardous waste
✘ Building materials
✘ Bath, toilet or basin units
✘ Central heating system components
To find out more information about your local council household waste collection scheme, you will need to apply for a special waste collection.
Private Household Rubbish Removal
Choosing a private household rubbish removal company is a great option if you are looking to get rid of a large amount of waste quickly and efficiently.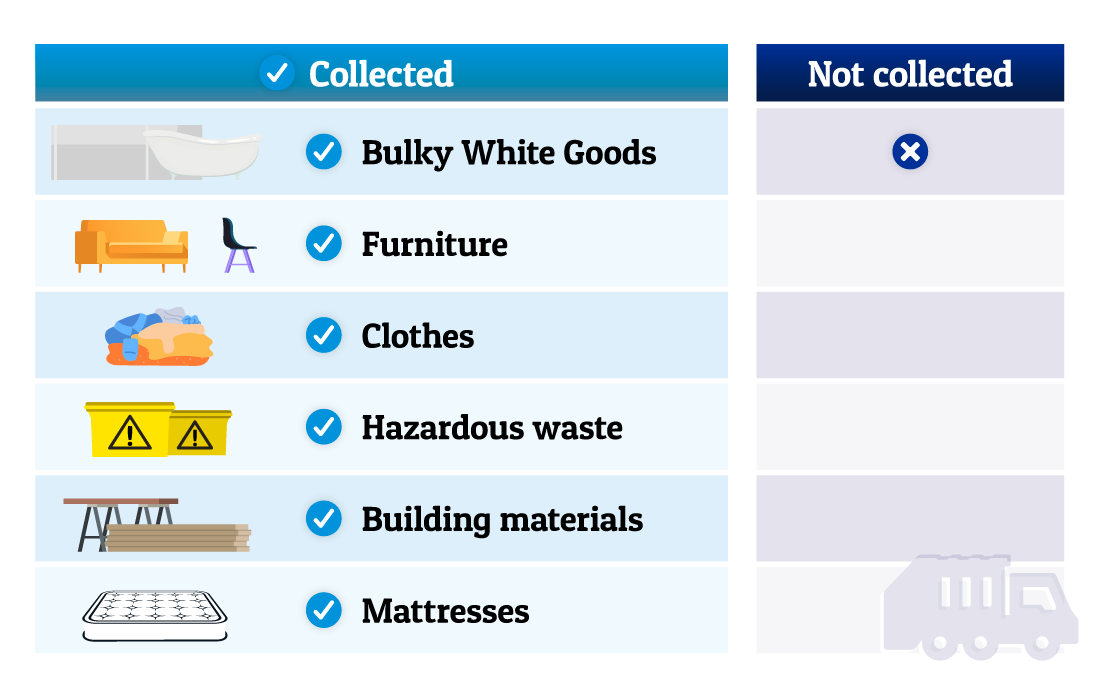 Commercial Waste Collection by the Council
As a business owner, it is your own responsibility to arrange the collection and disposal of business waste. This is completely separate from household waste collection and follows a much more rigid set of rules on when you can put your rubbish out for collection, and how much rubbish you can leave. If you choose to arrange commercial waste collection with the council, you will often be signed on to a 12-month waste disposal contract.
Private Commercial Waste Clearance
Private commercial waste clearance gives you the option to have a one-off collection or regular weekly (or more frequent) commercial waste removals. Commercial waste collection costs vary between companies but are usually not dissimilar to the options provided by local councils. The bonus is that you have more control and flexibility over your waste collection when you choose a private company.
Benefits of Private Rubbish Removal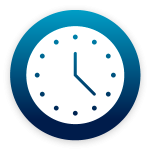 Quick and hassle-free collection
Unlike council waste collections, a private rubbish removal company will be able to remove the waste from wherever it is located in (or around) your house. You won't need to worry about moving your rubbish to the front of your house for collection, as the team of experienced waste handlers will be able to do this for you.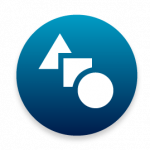 All types of waste collected
Private rubbish removal companies have both the expertise and the licensing to deal with all kinds of waste. This includes hazardous waste, which councils generally do not collect. You will also have the opportunity to discuss the collection with your service provider and find out exactly what happens to your waste after it is collected.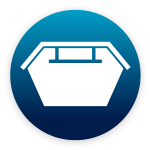 Large volumes of waste handled
There is no task too big for private waste collection companies. Companies like ours have the time, resources and expertise to deal with large volumes of waste in an ethical and sustainable manner.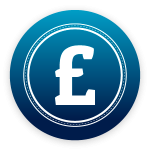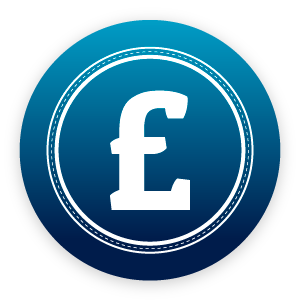 Free quotes
Private rubbish removal companies are more likely to offer you a free quote tailored to your needs and requirements, whereas a council waste collection is likely to take a 'one size fits all' approach.
Benefits of Council Waste Collections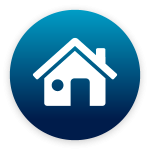 Collected from outside your home
A council waste collection will save you a trip to the tip. Large items that are hard to transport yourself can be collected from right outside your house, and you won't even need to wait at home on the day of collection.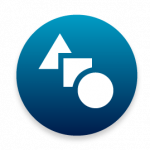 Cover most types of waste
Although not all waste is accepted by council waste collections, most of the usual rubbish is covered, including furniture, appliances, and general waste.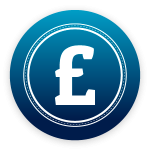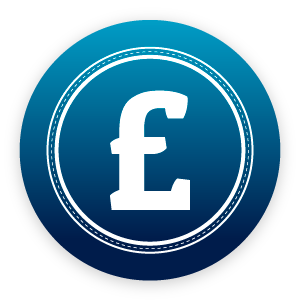 Can be cheaper than private rubbish collection
Council waste collections can sometimes be cheaper than private rubbish removal. This varies depending on the local council and the rubbish removal companies available, but generally speaking, a small collection of one or two large items will be cheaper through the council.
Which One Is Right For Me?
If you only have one or two large items that need removing, and are in no hurry to have them gone, a council waste collection is going to be the cheapest option.
However, there are also a number of occasions in which a reputable private rubbish removal company will be the better option. Not only does a private waste collection company give you the option to choose your preferred date and time of collection, but the types of waste and volume of waste they are able to deal with also provide a much more comprehensive service.
Get in touch to learn more about private rubbish removal