Everything has a cost; whether it's staff wages, goods transport, or team building days.
Rest assured, at Clear It Waste we pride ourselves on our fair pricing. We offer a fair price for a job that is extremely well done. We remove all types of waste, including commercial waste. Read on to find out how much this waste removal costs.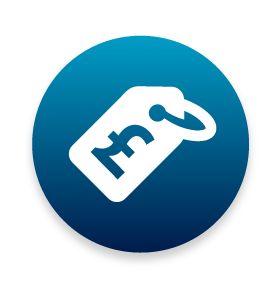 What is Commercial Waste?
First, let's explain just what commercial waste is. Commercial waste is any rubbish generated within a commercial setting. It can include construction waste, rubbish from offices and businesses, as well as restaurant waste and more.
What Affects Commercial Waste Collection Costs
The cost to remove your commercial or business waste will depend on a few factors, and there are many aspects of waste removal to consider.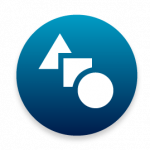 What Kind of Waste
The type of waste you need to remove will impact the cost. Construction waste is disposed of in a very different way from green waste. It's the same for any business waste—each type has its own process and some of these cost significantly more than others.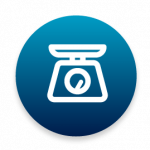 Quantity of Waste
This one seems obvious, but it's worth stating. The more waste that needs removing, the more resources need to remove it. This means it will cost more. But don't worry, at Clear It Waste we pride ourselves on our reasonable prices!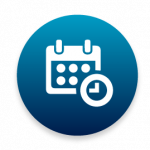 How Often You Need Our Services
A good waste collection service will work with you to decide the best waste removal schedule for your business. Whether that's a big collection every month, or a small bin every week, we will adapt to whatever suits you best. It's natural to think that regular waste collection = a higher cost, but we can work with businesses to find a great price for longer contracts.
How Much Does Commercial Waste Disposal Cost?
Our Prices
Our prices start at just £65, and you get a lot of rubbish removed for your buck. If you look at our booking form, you'll find we charge per fraction of truck space used:
⅛ Truck = £65 + VAT
¼ Truck = £100 + VAT
⅓ Truck = £135 + VAT
½ Truck = £185 + VAT
¾ Truck = £285 + VAT
Full Truck = £385 + VAT
Other Costs Involved With Waste Disposal
Disposing of waste costs money, and we don't just mean when you pay for a service to do it. As a business, if you try to fly solo in the waste disposal department, you'll be charged every step of the way. And these charges add up.
Landfill Tax and Cost to Remove
According to the Government website, as of 2022, businesses have to pay a landfill tax of £98.60 per tonne of waste. This means it's imperative for businesses to try to lower the amount of waste they send to landfill. This can be done by separating items to recycle and reuse, which sure sounds simple. But that incurs a cost of its own in terms of time spent.
There is also the cost of disposing of these recycling or reusable items, transporting them to charities to reuse, or carrying them to recycling centres.
Waste Transfer Notes
This is why it's crucial to ensure any waste carrier you employ will provide a waste transfer note—this is a note that transfers ownership of the waste, and absolves the individual of any blame if it gets fly-tipped.
Waste transfer notes can seem complicated to complete—so many different names and sections—but at Clear It Waste, we will complete this form for you.
We not only sort the waste transfer note, but we also take care of the sorting for you too. You don't need to expend any time or thought on dividing your waste into landfill, recycling, or reusable items. We collect all the waste in one go from you, divide it ourselves, and ensure it all gets sent on to the right disposal means.
Fines For Dodgy Waste Disposal
Businesses also need to be absolutely sure they are disposing of waste the right way. Not just for the environmental benefits, but because the government can enforce some big punishments for failure to do so.
It's easy to think that once rubbish goes into the bin, it's no longer a problem. But that isn't so. It's the responsibility of the disposer to ensure rubbish ends up where it is meant to go.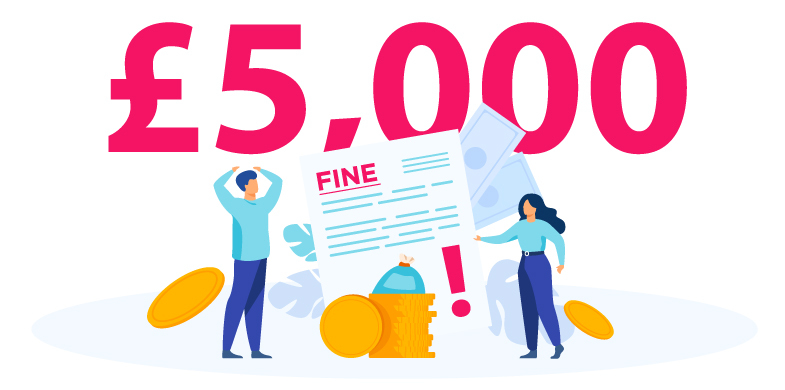 Prison Time For Improper Waste Disposal
For businesses, the government can charge fines up to £50,000 and even sentence individuals to a year in prison. One reason this can happen is if waste is fly-tipped and is then linked back to the business.
Not all waste carriers are the most ethical. A business may have paid a man in a van to remove their waste, but the blame still lies with the business if the waste is unscrupulously disposed of.
Why Hire Clear It Waste For Commercial Waste Collection
Clear It Waste is the expert company in London to take care of every aspect of your waste removal needs. From offering advice to creating waste transfer notes, and removing your waste through the correct waste streams—we do it all. We even have 4.7 stars on Trustpilot, so you know other customers agree.
Reliable and Efficient Service
Clear It Waste has a proven track record of providing reliable and efficient commercial waste removal services. We understand the importance of timely waste collection for businesses, and our dedicated team ensures that your waste is collected and disposed of promptly and professionally. You can rely on us to keep your premises clean and compliant with waste management regulations.
Tailored Solutions for Your Business
We recognise that each business has unique waste management needs. Clear It Waste offers customised solutions that are specifically designed to meet the requirements of your commercial establishment. Whether you need regular waste collection, bulky item removal, or hazardous waste disposal, we will tailor our services to fit your business perfectly.
Environmentally Friendly Practices
As an environmentally conscious waste management company, Clear It Waste prioritises sustainable practices. We strive to minimise the environmental impact of waste disposal by employing eco-friendly techniques such as recycling and responsible waste segregation. By choosing us, you can be confident that your waste is being handled in an environmentally responsible manner.
Competitive Pricing
Clear It Waste understands the financial considerations of businesses. We offer competitive pricing for our commercial waste removal services, ensuring that you receive excellent value for your money. Our transparent pricing structure means there are no hidden costs or surprises, allowing you to budget effectively for your waste management needs.
Excellent Customer Service
Our team is committed to delivering exceptional customer service, ensuring that your experience with us is positive and hassle-free. We are responsive to your inquiries, offer flexible scheduling options, and strive to exceed your expectations at every step. With Clear It Waste, you can expect a seamless waste removal process coupled with friendly and attentive customer support.
Looking For a Different Waste Collection Service?
We also offer:
Give us a call on 0208 504 2380 and we can answer any questions you have about your waste removal needs, and provide a no-obligation quote. You can also email us at [email protected] for any other questions.
Get in touch for a bespoke commercial clearance price quote today