When it comes to recycling office waste, it's imperative that you follow the correct legal practices to ensure waste is handled safely and efficiently. There are numerous aspects to office waste recycling, with everything from furniture to Waste Electrical and Electronic Equipment (WEEE) having its own set of legal requirements.
With so many different things to consider, managing your office recycling can be an overwhelming experience. While some office managers opt to take this burden on themselves, many outsource their recycling to a waste specialist. Clear it Waste is a fully vetted and insured waste management company that specialises in the removal and recycling of commercial waste across London.
In this guide, we'll give you everything you need to know about office waste recycling, whether you're taking on the responsibility yourself or hiring a professional service.
What are the Different Types of Office Recycling?
It goes without saying that office waste recycling incorporates numerous different aspects. With such a variety of different furniture, consumables, and electronic equipment in an office, there are many things to consider when devising an office waste management plan.
While the practice of recycling general waste is usually a straightforward process, there are far more legal and logistical considerations to be had when disposing of larger, more permanent items.
Below, we'll cover the main categories of office recycling and provide guidance on how to handle each one.
General Waste
The process of removing general waste from the office is similar to what you'd do in your home. You can dispose of any general waste, like food, food packaging, and polythene, through a standard waste bin.
While this is an easy enough process to manage in your household, it can be harder to ensure an entire office follows the correct procedures. Having clearly labelled bins for general waste and different types of office waste recycling is key to ensuring your employees manage waste in the right way.
By having clearly labelled bins, you reduce the risk of recyclable items ending up in general waste while preventing recycling bins from being filled with non-renewable waste. It may sound simple enough, but this process alone can be vital in reducing office waste.
Although establishing a zero-waste office may be unfeasible at this time, managing your general waste effectively will have a substantial impact on the efficiency of your workplace.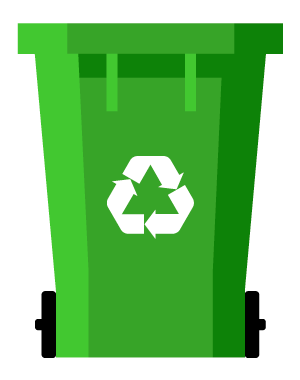 Paper, Plastic, and Cardboard
Despite the advent of modern technology enabling more places than ever to go paperless, general statistics for office paper waste remain worryingly high. A study from Envirowise estimated that paper accounts for 24% of the UK's combined waste, with approximately 80.6 million tonnes produced each year.
A similar story can be found with plastic, with a study from Statista finding that three-quarters of the 4.9 million tonnes of plastic produced each year becomes waste. While there are many ways you can reduce office waste, the fact remains that these materials remain an essential part of many workplaces throughout the UK.
As with general waste, the importance of clearly labelled waste bins for plastic and paper office waste recycling cannot be overstated. By ensuring that paper, as well as recyclable items like plastic cups and cardboard packaging, end up in a recycling bin, you immediately make your office a more efficient, eco-friendly environment.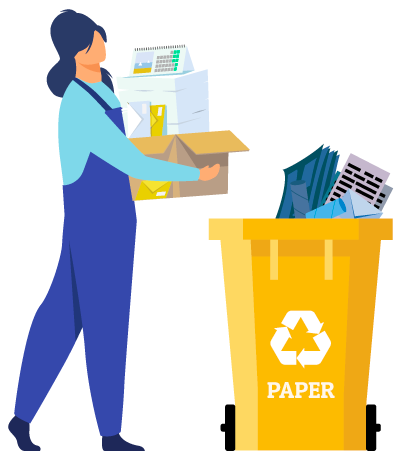 Furniture
While the removal of general waste and recycling is a relatively straightforward process, there are more things to consider when disposing of larger items, like furniture. Although, in many cases, office furniture such as plastic chairs and sofas are considered general waste, the size of these items makes them more difficult to dispose of.
Additionally, some furniture may contain hazardous materials meaning they need to be handled in a more bespoke way than simply dropping them off at a landfill or an office furniture recycling centre. In these cases, it's advisable to reach out to a professional service with expertise in office waste recycling.
Clear it Waste are a team of fully qualified waste clearance experts who specialise in the safe removal of office furniture. Whether you're removing single items or having an entire office clear out, we will do all the work for you. As a fully licenced company, we have a separate arrangement for removing toxic junk, allowing us to discard those more hazardous items in a timely and environmentally conscious fashion.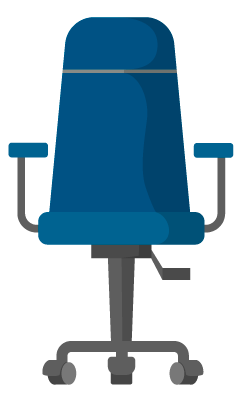 Waste Electrical and Electronic Equipment (WEEE)
There are specific laws and practices to follow when removing and recycling electronic items. Unlike standard recycling, waste electrical and electronic equipment must be recycled at a dedicated WEEE recycling centre.
These centres undertake the proper procedures devised for collecting and disposing of toxic electrical waste such as televisions, refrigerators, and printers to reduce the threat of environmental damage. By recycling these items, you not only comply with the law but also reduce the fossil fuel consumption needed for producing new electrical items. This is because the energy required to reuse metals is substantially less than producing goods from scratch.
While some offices opt to manage their WEEE removals independently, hiring a professional service, like Clear It Waste, can remove all of the legal and logistical stress. Our team offers a range of WEEE collection and disposal services throughout London, with flexible appointments to fit your schedule.
From an environmental perspective, we guarantee that any waste removed from your office will be donated, reused, or recycled before we consider taking it to landfill. Our impeccable recycling record has ensured that we've prevented over 90% of the waste we collect from ending up in landfills.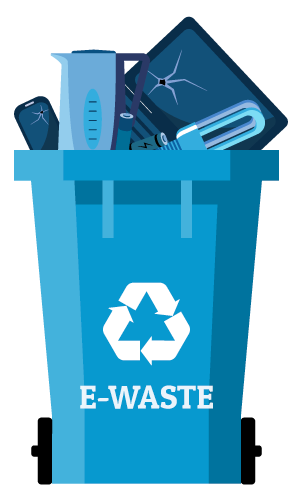 Computers
While computers are also a WEEE item, there are extra factors to consider when discarding them from your office. Alongside the environmental concerns that come with recycling other electronic items, computers also come with the issue of data sensitivity.
Before discarding office computers and hard drives, it's vital that all data is permanently removed from the device. Failure to do this can leave your company susceptible to fraud and theft should the information fall into the wrong hands.
As well as our WEEE disposal services, Clear it Waste also provides a comprehensive data clearing service to remove sensitive information from computers and hard drives permanently. As with other electrical items, you can be certain that we'll discard or recycle your computers in a secure, efficient, and ethical way.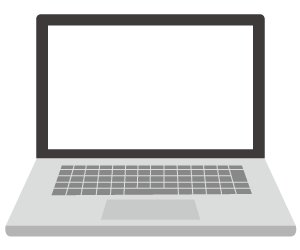 Why Choose Clear it Waste for My Office Recycling?
Clear it Waste are a trusted team of experts who offer an array of office removal and recycling services across London.
You should use our services because:
We offer quick and efficient waste removal services throughout London
We take an eco-friendly approach to waste removal
Our costs are around 25% below the usual price for professional waste clearing services
All our services are provided by fully licenced professionals with expertise in the field of waste management
Frequently Asked Questions About Office Waste Recycling
Can I place WEEE Items in a Skip?
Unlike other, more conventional forms of waste, you cannot put WEEE items in a skip. Not only will this have a detrimental effect on the environment, but there are also laws and regulations that prohibit you from doing so.
When disposing of any electrical item, it's important that the correct procedures are followed so these items can be managed in a legal and environmentally responsible way. Hiring a professional company like ourselves takes the responsibility of removing and recycling your electrical appliances away from you and ensures that your WEEE items will be dealt with in the best possible way.
Can I Save Money by Managing my Office Waste On My Own?
While managing office waste independently may look like a tempting way to cut costs, there are some additional things to bear in mind. If you want to dispose of your commercial waste without professional support, you'll need to register as a waste carrier. Failure to register can result in a fine of up to £5000.
If you plan to take care of office waste alone, it's worth factoring in the costs of commercial waste disposal. While these may be minimal if you're only removing one or two items, they can become pretty expensive if you're disposing of waste on a regular basis.
Lastly, it's important to ensure that any legal regulations are strictly followed when managing waste on your own to avoid financial penalties.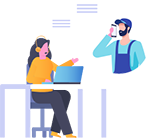 1.
Get in touch for your free, no-obligation quote.

2.
Book your collection online or with our friendly team.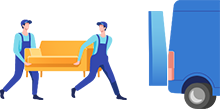 3.
We collect your waste and leave your area clean and tidy.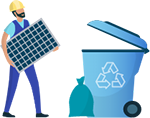 4.
Over 90% of the waste we collect is kept out of landfill.