When managing waste, businesses need to know what types of waste they are producing and how this waste should be safely treated, managed and disposed of.
It is essential to know that some waste has to be treated and disposed of differently from other waste, particularly waste considered hazardous.
In this post, we clarify what hazardous waste is, and what you can do if you need to get rid of hazardous waste.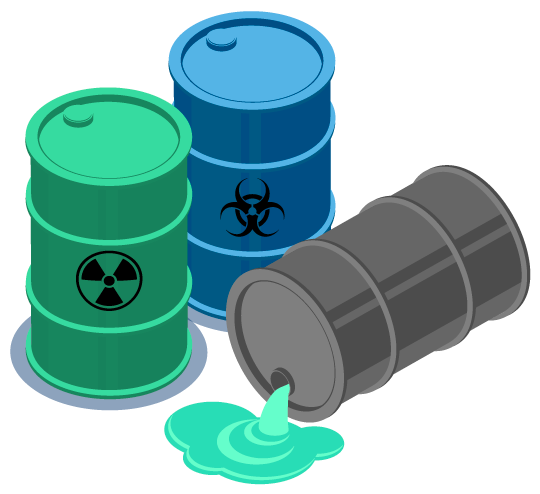 What is hazardous waste?
Waste is considered hazardous if it is harmful and threatens public health or the environment. Some materials in hazardous waste may contain organic or inorganic elements, toxic or chemical properties that contribute to severe and physical harm and therefore must be dealt with appropriately.
Types of hazardous waste
Many types of hazardous materials have different properties and characteristics that make some more harmful than others. The control of substances hazardous to health (COSHH) is a set of regulations outlined by the Health and Safety Executive, detailing how workplaces must identify and assess dangerous materials for their potential harm.
Knowing these hazard categories and their assigned symbols is essential, so identifying hazardous materials and substances is much easier. Currently, nine signs cover (COSHH) hazards, as outlined below: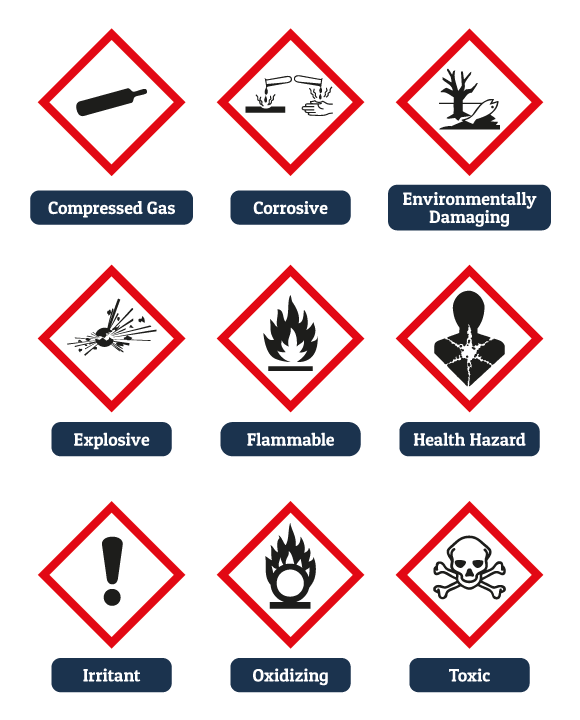 Compressed gas
Gas under pressure items usually concerns gas canisters or any object with pressurised gas inside, like fire extinguishers. These items can be a source of high energy, potentially causing fires or explosions as they typically contain flammable or toxic liquid or gas.
Corrosive waste
Corrosive waste destroys solid and living material upon contact. Therefore, like all the other types of hazardous waste in this list, it should be handled with care and the proper protections in place. In addition, corrosive waste includes potent acidic or alkaline substances and should never be flushed down the drain. Instead, you must follow the manufacturer's instructions or contact professional waste clearance experts. This includes bleach, household cleaners and automotive lead-acid batteries.
Environmentally damaging
Anything containing this symbol refers to the substance presenting an immediate or delayed danger to the environment, such as plant life, wildlife, people and weather systems. This includes PVC, petrol and pesticides.
Explosive waste
Explosive materials may be an obvious one, but they still need identifying so that you know what you're dealing with. Items considered combustible are a threat when exposed to heat, damaged or near some form of ignition. Fireworks, paint thinner, ammunition and hair spray are all considered explosive materials.
Flammable waste
Flammable substances are hazardous and pose a serious health risk if the proper precautions are not taken when managed. These items are classified as flammable due to their volatility and combustibility and therefore are considered a fire hazard. The nature of flammable substances allows them to burn very fast, causing a lot of heat and big thick clouds of toxic smoke. Items such as petrol, alcohol or nail varnish are all flammable substances, as well as aerosol cans, cooking oils and damaged power cords.
Health hazard
This hazard refers to the chronic health effect of prolonged exposure to certain substances, such as heavy metals (e.g. mercury, lead, cadmium and aluminium), glues and disinfectants. Long term health effects may include cancer, respiratory, reproductive or organ toxicity over long periods.
Irritant
Substances or materials that fall under this category are acutely toxic either to people, the environment or both. Substances that fall under this are biocides and methanol. These items can cause skin, eyes and lung irritations upon contact or toxicity when ingested, and therefore, contact should not be made with the skin, eyes or mouth.
Oxidizing waste
Oxidising materials give off oxygen or other oxidising substances like bromine or chlorine. Their ability to feed the fire with oxygen, causing fires to rapidly glow or combust, make these agents a severe fire and explosions hazard. Nitric acid is an oxidising chemical that is a powerful cleaner often found in metal polishes and cleaners. Other examples include medical oxygen and fertilisers, too.
Toxic waste
Toxic waste, or chemical waste, is given its toxicity label if it is poisonous, radioactive, explosive or carcinogenic. It can be very dangerous if you become exposed to toxic waste, resulting in severe health degradation or even death. Examples of this include asbestos, solvents and pesticides.
Please note:
It's illegal to mix hazardous or POPs (Persistent Organic Pollutants) waste with either non-hazardous or hazardous waste.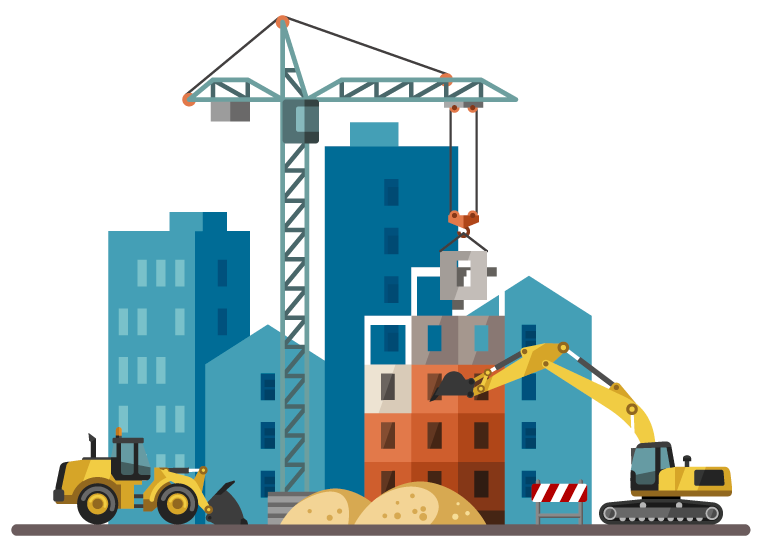 Identifying hazardous waste
Before you can categorise and sort your hazardous waste, you also need to know what you are looking for, and there may be some materials or products that do not come with hazard warning signs.
Also, it is important to note that some products such as refrigerators or light bulbs do not cause noticeable harm, but if disposed of incorrectly, it can be dangerous. For example, a pile of wood branches does not pose an immediate risk but, left untended, can cause a fire hazard.
The Clear It Waste team have years of experience, identifying and understanding the different dangers waste can pose, using correct PPE (personal protective equipment) and other safety protocols to ensure any waste identified as being hazardous is dealt with in the right way.
Categorising your waste
It is a good idea to categorise and separate your waste so hazardous materials can be better identified and dealt with correctly. Waste is often categorised into five different areas:

Organic waste
Recyclable waste
Hazardous waste
Aside from making it clear what waste you have, separating your waste and clearly classifying your waste properly can also provide better financial benefits and help produce higher recycling rates. However, you should not mix any hazardous waste with any other waste, including any other forms of hazardous waste.
Construction waste can be segregated into further categories outlined below.
Insulation and asbestos materials
Concrete, bricks, tiles and ceramics
Cement
Bituminous mixtures (asphalt mixtures)
Wood, glass and plastic (not including packaging waste)
Soil and contaminated soil
Paints and varnishes
Metallic waste and cables
Sealants and adhesives
Although there are many ways to classify hazardous waste, it is best, particularly with construction and demolition sites, to follow the government guidelines on the classification of waste and mark your hazardous waste with the correct codes.
The codes used to mark hazardous waste are six numbers in length, followed by an Asterix (*) for hazardous ones. For a list of available codes for materials most commonly found on construction sites, read our guide to the classification of waste.
If you are managing waste and unsure if something is hazardous or not, it is best to contact one of our professionals who can assist you further.
How to dispose of hazardous waste?
Due to the strict legal and safety controls surrounding the handling and disposal of hazardous waste, only qualified licensed professionals can carry, transport and dispose of waste for your business.
With this in mind, we recommend using professional waste clearance experts who can manage your waste using the right processes and procedures to keep everyone and the environment safe from harm.
For more on how to dispose of hazardous waste, read our guide on how to dispose of your hazardous waste.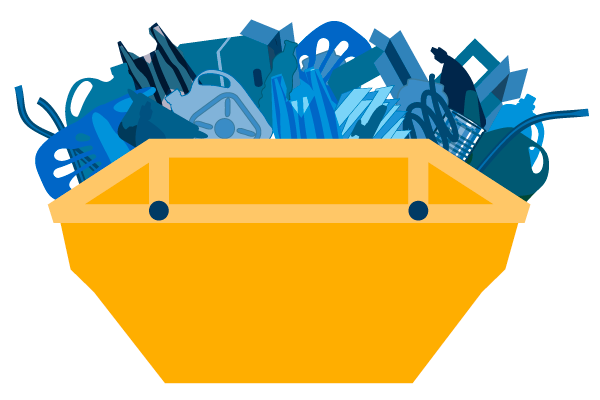 Why Choose Clear It Waste
The Clear It Waste team has been operating as a fully licensed and professional waste clearance company for many years. They have all the tools, knowledge and expertise in place to ensure your waste is collected, managed and disposed of or recycled using ethically sound practices.
Here are some other examples of why we are the best choice for your waste management needs:

Flexible, same-day waste collections (London area).
We can remove any kind of rubbish (including sensitive or hazardous materials).
We hold a full waste carriers licence and are fully insured.
More than 80% of the waste that we collect is recycled or reused.
We can help with both domestic and commercial waste clearances, no project is too big or challenging.
Collections are made by professional, reliable, and efficient teams of two people or more.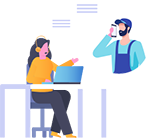 1.
Get in touch for your free, no-obligation quote.

2.
Book your collection online or with our friendly team.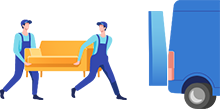 3.
We collect your waste and leave your area clean and tidy.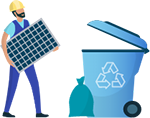 4.
Over 90% of the waste we collect is kept out of landfill.