Disposing of your construction waste can be tricky for various reasons. If you and your team are doing this yourself, you'll have to complete numerous steps, such as sorting your different types of waste, salvaging specific materials and transporting your building rubbish to either go to the dump or be recycled. This can be complicated and time-consuming.
That's where we come in. Clear It Waste are experts in waste disposal, and our fully trained and certified team will do all the hard work for you when it comes to getting rid of your building rubbish.
How We Can Help You

Our team of waste disposal experts operate throughout London. No job is too big or too small for them, with their specialist waste disposal vehicles and equipment, they are able to pick up and transport waste of any amount and almost any type.
As you are our top priority, we do our best to ensure that we can collect your rubbish at a time that suits you, so as well as being available every day of the year, our teams are able to come out at any time between 7.30 am to 6.30 pm.
The waste we collect includes:
Timber
Glass
Concrete
Paint
Tins
Tiles
Plasterboard
Mixed woods
Rubble
Bricks
Metal
Bricks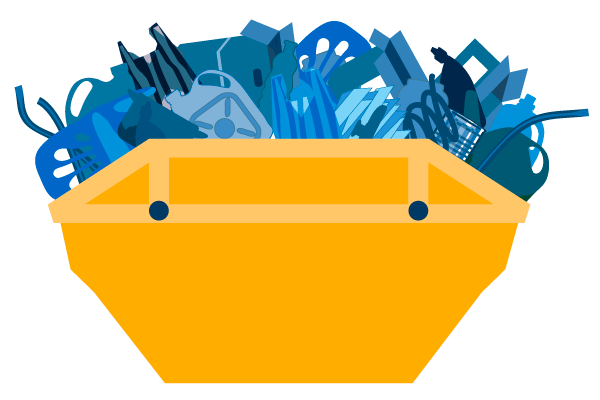 If you're looking to have a specific builder's junk cleared that isn't listed, just contact our friendly team and they'll be able to give you a quick and accurate quote.
How We Dispose of Your Construction Waste
Our team of experts are fully trained in waste management, meaning that they are able to efficiently and safely work on your construction site with their specialised equipment and vehicles. We operate to the highest standards of health and safety and will leave your site clean, tidy and safe.
This includes disposal of toxic and hazardous materials, which we will be able to sort and dispose of in line with rules and regulations. We also adhere to WEEE disposal directives, ever mindful of decreasing the environmental impact of disposing of toxic and hazardous materials. We are also fully insured and will complete all the required paperwork for you, including Waste Transfer Notes.
When it comes to how we approach waste in terms of recycling/reusing versus taking items to a landfill, we understand the importance of recycling and we are committed to helping businesses reduce their construction waste, and try our utmost to recycle as much waste as possible. That's why we are very proud of the fact that 80% of our construction waste is recycled.
Here are some examples of how materials we collect end up being recycled:
Most plastic can be recycled into brand new items such as furniture, bottles, containers, or even playground equipment and recycling bins.
Cardboard and paper can be used in producing paraffin, or to generate energy. Paper can be recycled to produce clean, new paper which is ready to be reused in a variety of ways.
Glassware is often recyclable, with white glass either being turned into new white glassware, or it can have colour added to it and made into something entirely different. Coloured glass can also be made into new, bright pieces.

Items such as cans and foils are made from our recycled metals, such as aluminium.
Booking With Us
The first step to take when booking with us is to simply get in touch and tell us where in London you are, and what you need from us. You can do this either online or by phone, and you'll get a competitive quote from us in no time.
We know that construction sites can be busy and get cluttered easily, when the unexpected happens, you may find yourself with obstructive waste causing issues for your team. We understand that having building rubbish taking up room on your site can be hazardous and may need to be urgently removed, which is why we do same day call-outs and are open 24 hours a day, 365 days a year. This includes weekends and holidays.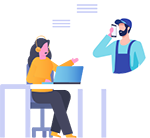 1.
Get in touch for your free, no-obligation quote.

2.
Book your collection online or with our friendly team.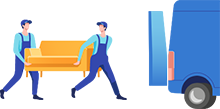 3.
We collect your waste and leave your area clean and tidy.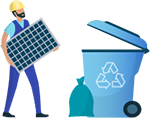 4.
Over 90% of the waste we collect is kept out of landfill.