The importance of recycling has never been higher. Previously, all construction waste would have been taken to a landfill site and left to decompose over hundreds of years.
Here at Clear It Waste, we have an outstanding record in protecting the environment and reducing the amount of waste we send to landfill. Our aim is to recycle at least 80% of the construction waste we collect to prevent further environmental pollution.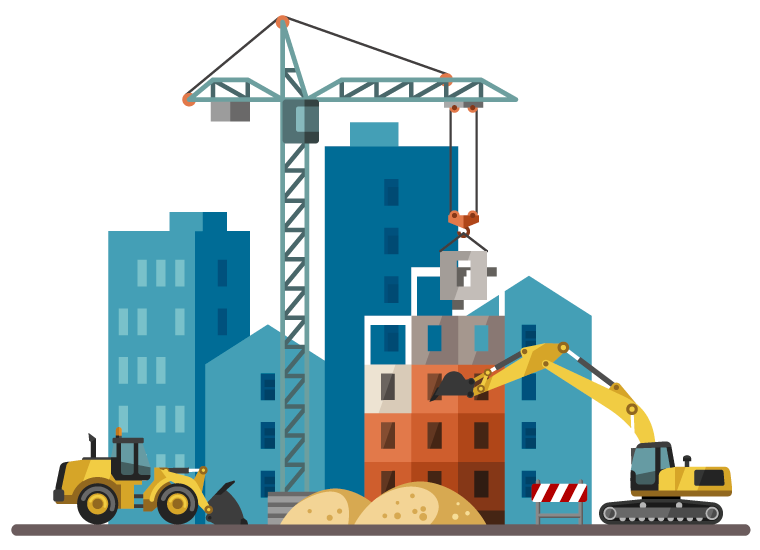 What are the environmental benefits of recycling construction waste?
By law, you are required to dispose of all construction waste ethically and responsibly, which includes environmental considerations.
Clear It Waste is a fully regulated, construction waste removal company – we have a team of fully vetted and trusted professionals that can offer you a reliable, friendly service. You can rest assured that your construction waste will be removed and handled in a way that fully complies with the law – removing the legal headache and stress for you.
Sometimes it can be difficult to know who can recycle your construction waste – which is where we come in. By recycling your construction waste through us, you will bring a number of environmental benefits to your company, the local area and the wider community.
1. Reduced landfill
We all know that landfill causes environmental damage around the globe, and therefore alternatives need to be found.
By recycling your construction waste, you are giving old materials a new purpose for the future, meaning less will be sent to landfill and this space is conserved further into the future.
When these materials decompose over time, they release chemicals into the surrounding environment which can cause pollution to the ground, water and air. This can have an adverse effect on humans and plant life.
By recycling this waste, you will be helping to improve the local and regional quality of the environment.
2. Minimise greenhouse gas emissions
The extraction and processing of raw materials generates huge amounts of CO2 emissions.
Research shows that recycling construction waste can reduce carbon emissions by up to ten times.
It is well documented that rising greenhouse gas emissions are impacting the Earth's climate by thickening the atmosphere, trapping more heat from the sun and causing a rise in the average temperature of our planet.
Recycling construction waste will help to reduce your carbon footprint and overall environmental impact.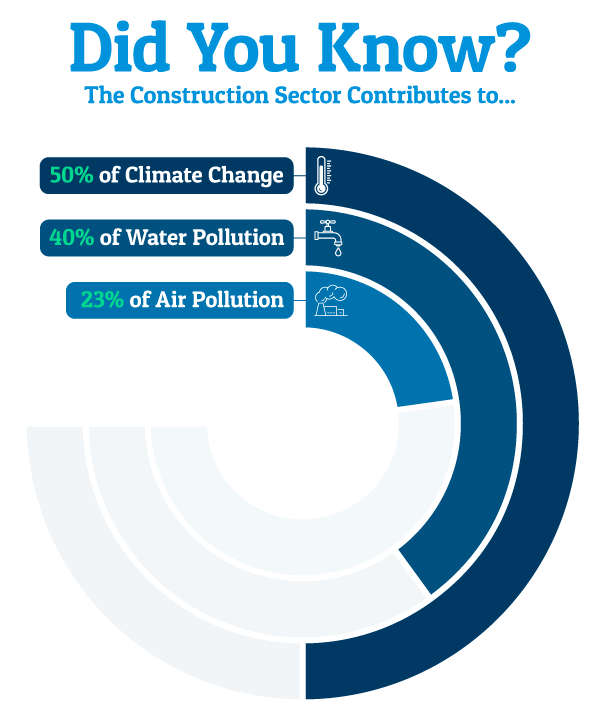 3. Reduce energy consumption
Reusing construction waste can save up to eight times as much energy, as fewer energy-intensive processes are needed to turn existing materials into new products.
By recycling your construction waste, you are saving an abundance of energy by removing the need to consume and extract raw materials. This is particularly relevant in construction materials such as concrete and asphalt. This will also save you money through reduced energy bills.
What are the social benefits of recycling construction waste?
This might seem like a less obvious, positive side-effect of recycling construction waste; however, there can be benefits for society both locally and as a whole.
There are associated health benefits such as reduced exposure to carcinogenic materials. Recycled materials tend to not emit harmful, airborne chemicals when cut unlike non-recycled materials such as bricks, concrete and tiles.
Recycled materials, such as plastics, can often be lightweight and do not require the operation of heavy machinery, thus reducing the risk to workers developing medical conditions or injuries.
So by getting us to recycle your construction waste, you are creating a safer working environment for your employees and reducing the potential number of sick days, saving you money in the long term.
How much can actually be saved by recycling construction waste?
The following table shows data for a variety of common construction waste materials and how much energy would be saved by recycling one tonne of that material. This is money in your pocket – for every Kwh of energy saved, this is money that you do not need to spend on production costs.
| | |
| --- | --- |
| Material | Kilowatt hours of energy (Kwh) |
| Aluminium | 14,000 |
| Newspaper | 601 |
| Office paper | 4,100 |
| Plastic | 5,774 |
| Steel | 642 |
| Glass | 42 |
(Data taken from Stanford University Land, Building and Real Estate (LBRE))
Given the political and economic importance of sustainability, the construction industry is striving for ways to reduce its environmental impacts.
There are now more opportunities than ever to adopt a green business strategy centred around recycling your waste materials – so get one step ahead of your competitors by going green today.
Why Choose Clear It Waste
Clear It Waste offers a range of services – we can take away all of the stress and hassle for you by collecting your waste and ensuring it is appropriately disposed of or recycled.
No longer do you need to worry about the collection, sortation and transportation – this is all covered in the services that we offer. Our team of experts will take care of all of this for you so that you have peace of mind your construction waste is being managed appropriately, in an environmentally sensitive way.
We understand that in the construction industry, lots of different waste materials are produced – our dedicated waste clearance vehicles and experienced, trusted professionals are fully trained in the removal of different materials including hazardous waste, demolition waste and liquid waste.
Ensure that your business is keeping up with the pace in this dynamic and ever-changing industry with a call to Clear It Waste to see how we can help you manage your construction waste.
Contact us today to see how we can help you to recycle your construction waste and save you money. Or you can book online 24/7 – our flexible appointments allow us to suit your needs.
We operate 7 days a week, 365 days a year resulting in minimal disruption to your routine.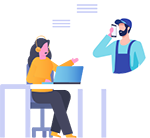 1.
Get in touch for your free, no-obligation quote.

2.
Book your collection online or with our friendly team.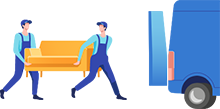 3.
We collect your waste and leave your area clean and tidy.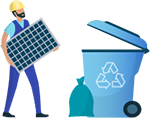 4.
Over 90% of the waste we collect is kept out of landfill.