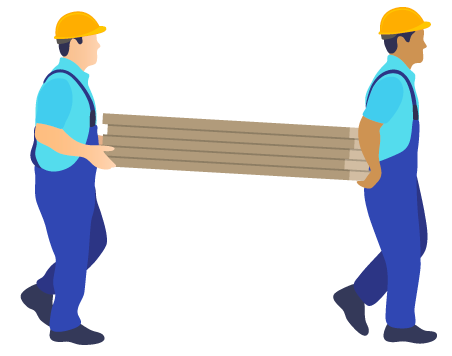 Different ways to recycle
Firstly, you'd need to separate out each component of the waste, to ensure everything goes to the right place. Before you begin to move any waste, you'll need to create a waste transfer note. This must contain all of the necessary information and classifications of the waste and you must keep a copy of it for at least two years. If you fail to produce a waste transfer note, or it is incorrect, you face some hefty fines.
If you work for a company, you'll also need to ensure you have a waste carriers license and all of the training to qualify for that. If you're doing it for yourself, you would still need the license but it is free to obtain. This is all purely so that you can transport a large quantity of waste yourself.
Once you have the license, there are fees to be paid at the landfill or recycling site you choose and these fees only increase with the more waste you have. If you fail to dispose of any of the waste properly, you can land a hefty fine or even some time in prison.
Once you have done all of the above, and paid all you need to pay, you can begin getting rid of your rubbish.
Another option is to find a company that can do all of that, and more, for you.
Clear It Waste is fully certified and trained to remove your waste and our company aim is to ensure at least 80% of the waste we collect is recycled.

Why Choose Clear It Waste
Here at Clear It Waste, we hold the necessary qualifications to assess, classify and remove all forms of waste – including hazardous waste.
As part of our services, we can collect all manner of construction waste. Everything from bricks to cement, timber to glass or metal and paint and everything in between. Things you might not even think of, such as computers and their accessories, fall under strict guidelines with their disposal due to the toxic threat they pose to the environment, which means it's super important to have proper waste management in place.
We can also produce a waste transfer note for you, saving you the headache. In fact, we supply all business and commercial clients with a waste transfer note as part of our service; whether the job is an office clearance or we're disposing of WEEE waste!
Here at Clear It Waste, we take pride in the flexibility of our work. To do this we offer evening and weekend service and our booking system operates 24/7. We want to make everything as convenient as we can for you, so you can keep your other commitments and won't need to take time out from your busy schedule.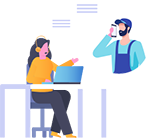 1.
Get in touch for your free, no-obligation quote.

2.
Book your collection online or with our friendly team.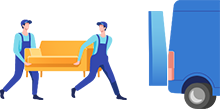 3.
We collect your waste and leave your area clean and tidy.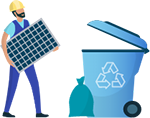 4.
Over 90% of the waste we collect is kept out of landfill.